ACM Europe Policy Committee
The ACM Europe Policy Committee (EUACM) promotes dialogue and the exchange of ideas on technology and computing policy issues with the European Commission, member states' governmental bodies, and the informatics and computing communities. Chaired by Fabrizio Gagliardi of the Barcelona Supercomputing Centre, the Committee engages in policy issues related to the importance of technology in boosting jobs, economic growth, competition, investment, research and development, education, inclusive social development, and innovation.
The Committee promotes sound public policy and public understanding of a broad range of issues at the intersection of technology and policy. Its policy statements reflect the expertise of ACM Europe professional members from the public and private sectors experienced in informatics, computer science, and other computing-related subjects. Among its recent activities, the Committee is active in promoting the interests of the computing community in the implementation of the Investment Plan for Europe, which the European Parliament approved in June 2015, and the three policy pillars of the EU Digital Single Market initiative.
As the Internet is global, the Committee works with other ACM entities on publications, projects, and policies related to emergent cross-border issues, such as e-privacy, cybersecurity, cloud computing, big data, the Internet of Things, and Internet governance. Representing ACM's regional policy groups in Europe and the United States, Dr. Gagliardi testified last year on computing-related security and intellectual property issues that government negotiators should consider when finalizing the proposed Transatlantic Trade and Investment Partnership Agreement between the European Union and the United States.
Find Public Policy Statements
Public policy statements provide guiding principles for policy leaders, research summaries, best practices, and discussion of technology policy topics, as informed by scientific and technical knowledge. Browse policy statements
Find Public Policy Reports
Reports and white papers provide an in-depth look at emergent technology issues that government officials should consider when formulating public policies. Browse policy reports
EUACM Committee Members
Fabrizio Gagliardi (Chair)
Gabriele Anderst-Kotsis
Michel Beaudouin-Lafon
Hervé Bourlard
Michel Yves Cosnard
Panagiota Fatourou
Judith Gal-Ezer
Oliver Grau
Wendy Hall
Chris Hankin
Lynda Hardman
Paola Inverardi
Joaquim Jorge
Andrew McGettrick
Gerhard Schimpf
Paul Spirakis
Alexander Wolf
Stuart Shapiro, Chair, ACM U.S. Public Policy Council, ex officio
Robert Schnabel, ACM CEO and Executive Director, ex officio
Renee Dopplick, ACM Director of Public Policy, ex officio
Research Assistant: Mireya Garcia de Murcia
A new report on cybersecurity policy published by the European Commission's top scientific advisers cites the ACM Europe Policy Committee's White Paper on "Advancing Cybersecurity Research and Education in Europe" and the ACM U.S. Public Policy Council's Principles on Algorithmic Transparency and Accountability. Among the report's recommendations, the scientific advisers call for global cybersecurity cooperation.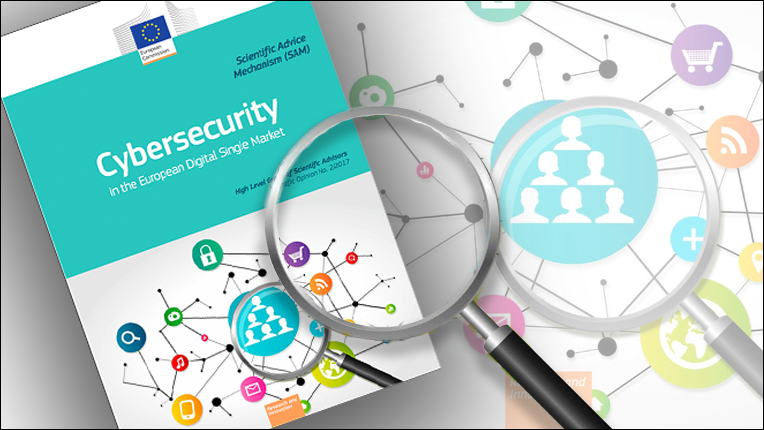 Stay informed of ACM's technology policy activities and the latest public policy developments. Learn how ACM promotes computing policy issues, educates policymakers, and shapes public policies in areas important to the computing community and society.