About Communications of the ACM Magazine
ACM's flagship magazine, Communications of the ACM, is the premier chronicler of computing technologies, covering the most important discoveries, innovations, and research that both inspire and influence the field. Each month, Communications brings readers in-depth stories of emerging areas of computer science, new trends in IT, and practical research applications. Industry leaders choose Communications to debate technology implications, public policies, engineering challanges, and market trends.
Read by nearly 97,000 computing researchers and practitioners worldwide, Communications is recognized as the most trusted and knowledgeable source of industry information for today's computing professional.
In every issue: News, Viewpoints, Practice, Reviews, Research Highlights and Career Opportunities.
Circulation
Communications of the ACM Circulation: 97,364
cacm.acm.org Website Quickstats (Jan - Dec 2016)
Visits: 1,289,840
Unique Users: 969,552
Page Views: 2,013,479
The ACM Advertising Media Kit contains all the informaiton that you'll need to reach the world's leading technologists.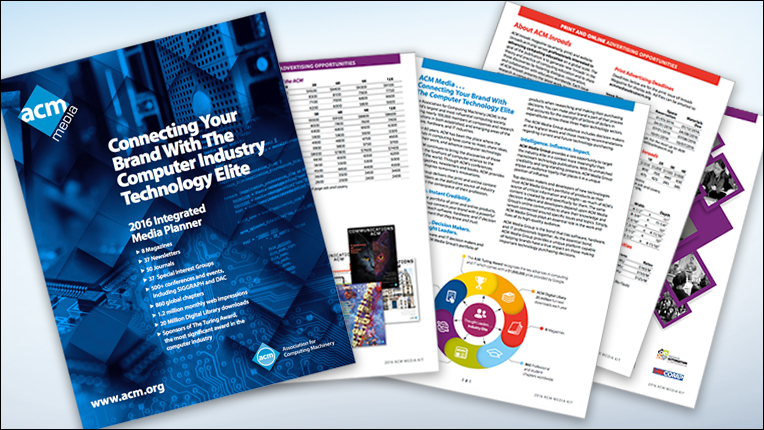 Display and Banner Advertising Contacts