About ACM Inroads Magazine
ACM Inroads magazine (quarterly, print) and website (inroads.acm.org) serves professionals interested in advancing computing education on a global scale. The goal of the publication is to generate new 'inroads' in the theory and practice of computing education and to share those discoveries by fostering dialogue, cooperation, and collaboration with educators worldwide. Each issue of ACM Inroads presents the latest work, insights, and research in computing education as written by educators and professionals for educators. Authors represent an international community of scholars and professionals who reflect on and contribute to the computing profession. Every edition offers an array of thought-provoking commentaries from many leading luminaries together with a diverse collection of articles that examine in detail some current research and practices within the computing community. The magazine is a member benefit of SIGCSE (ACM's Special Interest Group on Computer Science Education).
Circulation
Inroads Circulation: 2,685
inroads.acm.org Website Quickstats (Jan - Dec 2016)
Visits: 44,411
Unique Users: 41,728
Page Views: 91,383
The ACM Advertising Media Kit contains all the informaiton that you'll need to reach the world's leading technologists.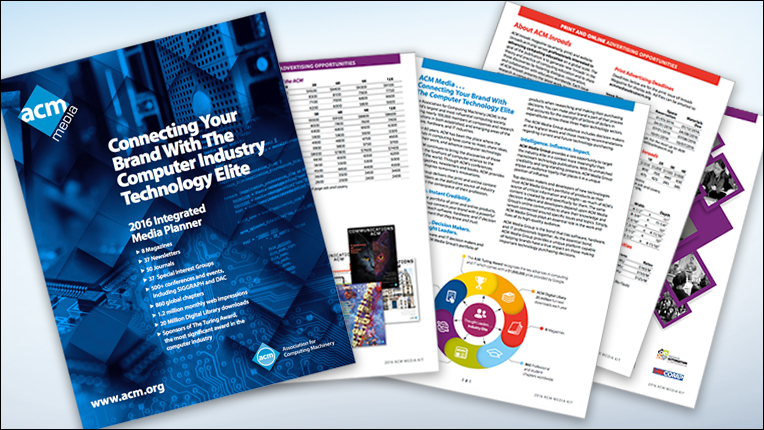 Display and Banner Advertising Contacts