Established in 1994 and published quarterly, XRDS (formerly "Crossroads"), is the official ACM magazine for student members. Edited and maintained voluntarily by students.
XRDS provides ACM's 31,000 student members with what they need to succeed in their current academic and future professional careers in computer science and engineering. Each issue of the quarterly publication is packed with interviews and profiles of leaders in the field, highlights from some of the most interesting research being done at universities and labs around the world, information about careers in computing, and more. XRDS strives to be the most accessible and immediately useful resource for computing students in both undergraduate and graduate programs.
XRDS features a theme for each issue which is selected by the editorial staff members based on input from readers. ACM student members are among the top computing and engineering students in the world with more than half being graduate students.
Circulation
XRDS Circulation: 63,348
xrds.acm.org Website Quickstats (Jan - Dec 2016)
Visits: 75,735
Unique Users: 57,888
Page Views: 117,556
The ACM Advertising Media Kit contains all the informaiton that you'll need to reach the world's leading technologists.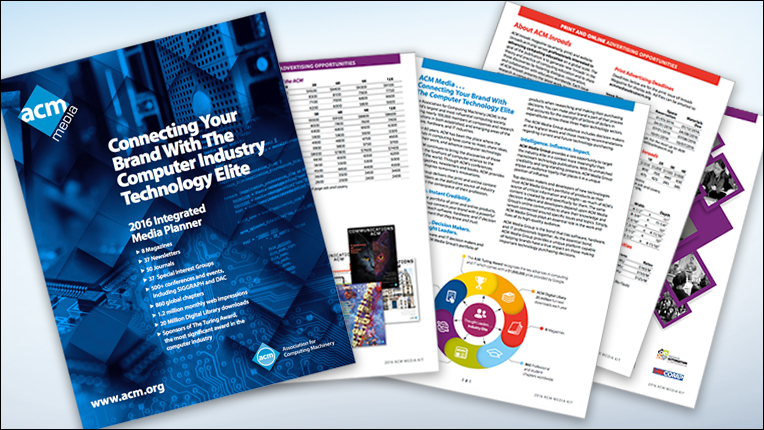 Advertising Sales Contacts