(This policy was adopted at the Publications Board meeting on October 11, 2000)
EiCs and associate editors need hold on to paper files (appropriately culled) of processed submissions for five years, after which time they should be sent to ACM HQ, which will archive them for another seven years. Of course, an editor may decide to hold on to some sensitive material even longer. For material of historical interest, a copy should be made for ACM HQ.
ACM is a volunteer-led and member-driven organization. Everything ACM accomplishes is through the efforts of people like you. A wide range of activities keep ACM moving, including organizing conferences, editing journals, reviewing papers and participating on boards and committees, to name just a few. Find out all the ways that you can volunteer with ACM.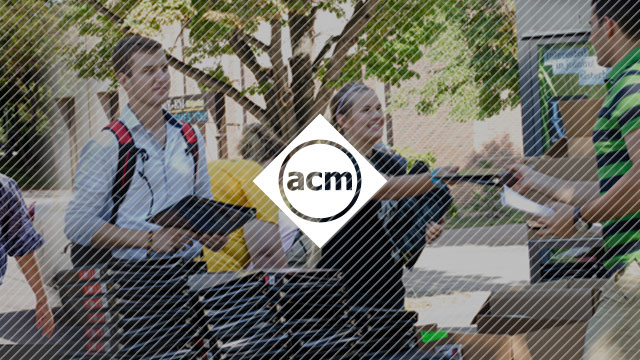 Why I Belong to ACM
Hear from Bryan Cantrill, vice president of engineering at Joyent, Ben Fried chief information officer at Google, and Theo Schlossnagle, OmniTI founder on why they are members of ACM.
Career Resource
ACM offers lifelong learning resources including online books from Safari, online courses from Skillsoft, webinars on the hottest topics in computing and IT, and more.