Section 2.1.1
Conference/General Chair and Steering Committee Chair Specific Job Descriptions
Position: Conference/General Chair
Principle ACM Contact: Steering Committee Chair or ACM SIG Chair
Duration: 14 - 16 months
Purpose: To oversee the activities of all conference committee chairs, to ensure that the objectives of the conference as established by the Steering Committee or SIG are met, and to serve as a focal point for communications between the conference committee, the sponsoring SIG(s) , and the SIG Services Staff.
Major Activities
Submit necessary paperwork to ACM to begin the approval and site process. [Preliminary Approval Form and Technical Meeting Request Form]
Once a PAF is approved, establish a web site for the conference and send the URL to ACM HQ as soon as date and site are determined
Recruit and appoint committee chairs for th technical and administrative portions of the conference. Program Chair and Treasurer are required positions for ACM events. Other leadership positions are appointed at the discretion of the Conference Chair but are strongly advised. Here is a listing of potential positions:
Inform the chairs of their duties and distribute material describing the responsibilities for each. Position descriptions for the above can be found in the on-line ACM Conference Manual. Be sure that each understands budgetary allocations, deadlines for tasks, and basic ACM Conference Policies and Procedures.
Oversee the technical, financial, administrative and logistical management of all activities related to the conference and uphold all of ACM's policies and procedures.
Endorse all contractual agreements for approved conference. With your endorsement, ACM will review/negotiate and execute the contract making sure that it complies with ACM Contract Guidelines.
Prepare agendas for committee meetings and distribute minutes of the meetings to all members of the Conference Committee, Steering Committee Chair. SIG volunteer liaison (usually SIG VC) and the SIG Services Coordinator for Conference Operations.
Periodically review the activities of the conference committee members.
Work with Treasurer to prepare budget. Review and approve all items that exceed budgeted expense.. The Chair is responsible for the revenue and expenses of the conference.
Establish discretionary policies (i.e. those policies not outlined by ACM) governing the conference activities. This would include working with the Treasurer and other committee members to determine registration policies including comp guidelines, expense reimbursement guidelines and payment approval guidelines. Establish an evaluation mechanism for all aspects of the Conference.
Prepare a final report for the conference and submit it to the Chair of the sponsoring SIG and the ACM SIG Services Department no later than 120 days following the conference. The final report should include:

A copy of the TMRF with actuals provided in the designated columns on the budget detail.
All registration details (fees and number of attendees for each category) figures which will help future years' conference organizers (- Summary of tools used to perform functions, i.e. software for accounting, registration, sample forms or systems, etc...
List of conference participants
A critique of problem areas and list of things you would have done differently. This will greatly enhance the planning efforts of future conference organizers.

Ensure that the appropriate Thank-you notes are sent to all committee members. The ACM President will send to the Chair and the Program Chair a Certificate of Recognition.
Qualifications
Support of employer since chairing a conference can take a considerable amount of time.
Additional support should also be available for modest clerical needs, email and telephone expenses, occasional correspondence, etc. ACM and its subunits rely on this "in-kind" support in order to keep conference fees in line with sister society fees.
The Chair is advised against committing to other volunteer activities since the success of the conference depends on the ongoing and regular management of the conference committee by the conference chair.
Must be an ACM member.
Other References:
SIGPLAN Guidelines for Conference Chair
SIGCHI Conference Job Description
Position: Steering Committee Chair
Principle ACM Contact: ACM Sponsoring SIG or Chapter Chair
Duration: 2 - 3 years
Purpose: To establish objectives for the conference compatible with the sponsoring with the sponsoring subunit objectives, and to ensure that the mechanisms for accomplishing these goals are put in place, and to serve as a focal point for communications between the Conference Committee and the Sponsoring ACM Subunit the SIG Governing Board and the ACM Headquarters Staff.
Basic Responsibilities
Ensure that the following mechanisms are put in place for each conference governed by the steering committee:

A full conference committee
A realistic budget
Meaningful accounting reports standardized year - to - year
A complete set of milestones
A definition of the audience
A standard for the technical program
Financial objectives for the conference
Policies and Procedures
Graphic look or image
An adequate/accessible facility
Contract approval procedure
Joint Sponsorship Agreements
Liaison with the ACM SIG
Establishment of operating rule
Establishment of ongoing conference objectives
Establishing ongoing conference format
Establishing ongoing set of conference policies (for example: comp policy, fund solicitation policy, etc.)
Future site selection
Long - term contracts and Joint Sponsorship Agreements between ACM and other societies.
Recommendation of future conference chairs
Periodic review of conference committee activities
Ensuring that conference committee adheres to ACM policies and procedures
Corrective action should conference committee fail to perform
Qualifications
Membership in sponsoring subunit for at least 2 years.
Attendance at or previous involvement with the Conference Committee for the Conference.
Support for limited mail and telephone and email needs.
Support for limited meeting attendance. Occasionally, travel and subsistence support may be budgeted for partial support of Steering Committee activities.
Revised by The Office of SIG Services (2005)
Why I Belong to ACM
Hear from Bryan Cantrill, vice president of engineering at Joyent, Ben Fried chief information officer at Google, and Theo Schlossnagle, OmniTI founder on why they are members of ACM.
Career Resource
ACM offers lifelong learning resources including online books from Safari, online courses from Skillsoft, webinars on the hottest topics in computing and IT, and more.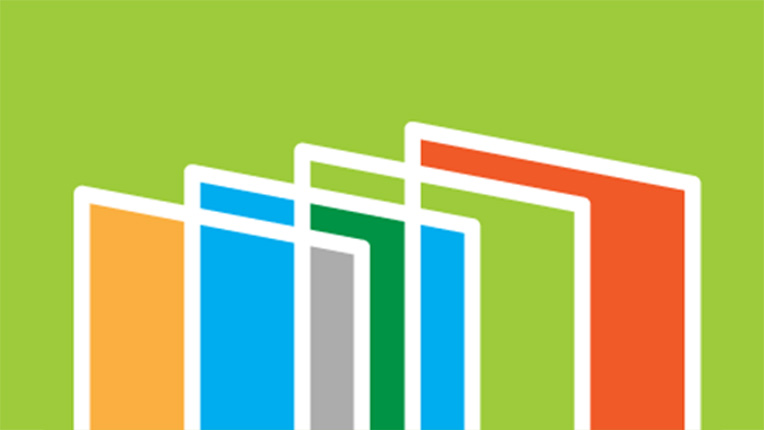 You can use your technical skills for social good and offer volunteer support on software development projects to organizations who could not otherwise afford it. SocialCoder connects volunteer programmers/software developers with registered charities and helps match them to suitable projects based on their skills, experience, and the causes they care about. Learn more about ACM's new partnership with SocialCoder, and how you can get involved.