Section 3.3
Summary of ACM Policies & Procedures on Budgets & Finance (Policy 8.7.2.3)
BUDGETS AND FINANCE
1. Registration Fees
Four classes of registration fees, each fee must increase over previous class:
ACM and SIG or Chapter or Local SIG
ACM and non-SIG or Chapter or Local SIG
Non-ACM and SIG or Chapter or Local SIG
Non-ACM and non-SIG or Chapter of Local SIG
The only special registration classes allowed are full-time students and exhibitors.
2. Membership at Conferences
Three options for member rate:
Option 1
Membership card or member number. Joining ACM during the conference will not be accepted for the lower registration rate.
Nonmembers will be issued a special ACM membership application worth approximately 20% off new member, first year ACM dues, at no cost to the conference.
Option 2
By completing a standard ACM membership application form and submitting it with first years dues, a nonmember may register at the conference ACM Member Rate. Note: This option is only available at conferences where there is a staffed ACM booth to process these memberships.
Option 3
For SIG sponsored conferences, SIG membership may be offered membership via a special SIG conference application form (valid for two months).
3. Conference Bank Accounts and Conference Investments
All the bank accounts and other financial investments for the conference must be opened in the name of the conference and must designate signature authority to the Conference Chair and the Conference Treasurer, and the single signature authority of the ACM COO.
For conferences which are cosponsored with other societies, the COO (or designated staff officer) of at least one of the sponsoring societies shall have single signature authority along with the signature authority of the Conference Chair and Conference Treasurer.
When available, a single interest bearing checking account should be opened for the conference. Otherwise, it is recommended that a savings account be opened in addition to a regular checking account for the conference.
In order to invest conference funds in any financial instruments other than those listed above, the written approval of the ACM Headquarters Controller (or other staff member authorized by the COO) is required.
A final report must be submitted within 120 days which must include confirmation of account(s) being closed and all funds transmitted to ACM Headquarters.
4. Basic Service Fees
Basic Service Fee Policy
Basic Service Fees are charged at the option of the sponsoring SIG(s). This fee is used by the SIG to offset the allocation assessed to the SIG relating to the conference activities.
Method of Determining Fees
Each SIG has its own method of determining the Basic Service Fee. You should check with the ACM SIG Staff Liaison to determine the appropriate Basic Service Fee to calculate in your budget.
5. Substantial Changes in Budgets
The total conference revenue or expense budget and projections may not be changed more than 15% in any major revenue or expense category, or more than the amount of the contingency, whichever is smaller, without approval of all sponsoring subunits and/or societies. Proposed additions or deletions of the master categories, or proposed changes in the conference fees (regardless of amount) must be resubmitted for approval.
These changes require the approval of the relevant Chair of the sponsoring ACM subunit(s). In the case of budgets exceeding $250,000 subsequent changes require COO and Executive Committee approval. Approval for revised budgets will normally require a minimum of one month from the date of receipt. All revisions must be clearly identified and justified in comparison to the previously approved budget.
6. Special Requirements for Large Conferences
Any technical meeting with expense or income budget exceeding $500,000 requires ACM COO and Executive Committee approval.
Any technical meeting with expense or income budget not exceeding $500,000 requires only ACM COO's approval.
7. Final Report
All conferences are expected to close their accounts and submit Final Reports within 120 days of the close of the conference.
8. Conference Audits
All technical meetings, in addition to the designated Association Conferences, with either budgeted total income or expenses greater than $250,000 will be audited. The cost of such an audit is to be included in the conference budget. Four conferences with income of $250,000 or less will be selected at random each year for review of their records, with the cost of such review being borne by ACM.
ACM Headquarters will be responsible for selecting the auditors. The auditor selection and the timing of the selection will be made by the ACM Controller in consultation with the Conference Chair and the Chair(s) of the cognizant subunits.
Prior to the beginning of each audit, the auditors and the Conference Chair (or Treasurer) will agree upon a timetable, and Conference Chair (or Treasurer) will provide written procedures being used by the conference including samples of all forms and reports.
For conferences with a gross income budget over $250,000 co-sponsored with other societies, the audit procedure must be stipulated in the joint sponsorship agreement.
9. Conference Registration Lists
The following policy applies to the distribution of name and address lists of attendees at ACM conferences.
A name and address list of conference attendees may be distributed to the attendees at the option of the conference organizers. The list must contain a notice to the effect that the list is for the personal use of the attendee only, and is not to be redistributed nor used as a mailing list.
Conferences with exhibits may provide a mailing list of registrants to the exhibitors either gratis or for a fee, for a one time mailing use. Exhibitors are not permitted to resell the list.
If a conference attendance list is to be distributed to attendees or exhibitors, the conference registration form must include the following notice and provide an option that permits a registrant to be excluded form the list.
ACM occasionally makes its conference attendee lists available to companies and other societies for computer related mailings. Please check one of the following which will apply to the appearance of your name on those lists:

___ No restrictions
___ ACM or ACM SIG Announcements only
___ ACM and other societies' announcements only

Registration lists must also be provided to ACM Headquarters no later than two months following the conference.
ACM Headquarters may rent these lists or use them for promotional purposes under the same procedures which govern the rental of other ACM mailing lists.
10. Holding "At Risk" Conferences
A Conference is said to be "At Risk" if there are not sufficient funds, other than those of the Association, available to cover potential financial loss. In such cases, and at the discretion of the COO and Executive Committee, ACM may elect to share a maximum of 50% of the loss for a conferences. Under such an agreement, ACM would receive a percentage of the surplus funds for the conference equal to one-half of the agreed upon liability.
11. Conference Cancellation
A conference shall not be cancelled under any circumstances without prior consultation with the ACM COO and Committee and Headquarters Staff and joint approval of the ACM Executive Committee and the governing body of the relevant ACM subunit sponsor.
12. Signatory Authority over Conference Contracts
All contracts and memoranda of agreement between a conference and any organization or persons providing services to the conference must be signed by the Conference Chair, the Chair of the financially responsible ACM subunit, and your ACM SIG Staff Liaison.
Publish Your Work
ACM's prestigious conferences and journals are seeking top-quality papers in all areas of computing and IT. It is now easier than ever to find the most appropriate venue for your research and publish with ACM.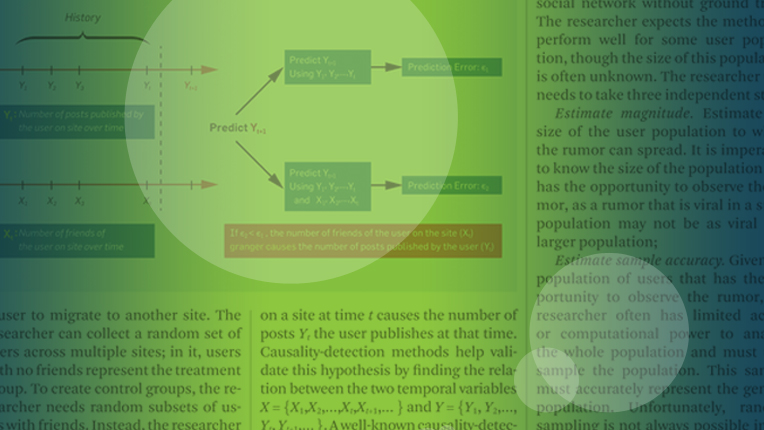 Why I Belong to ACM
Hear from Bryan Cantrill, vice president of engineering at Joyent, Ben Fried chief information officer at Google, and Theo Schlossnagle, OmniTI founder on why they are members of ACM.
You can use your technical skills for social good and offer volunteer support on software development projects to organizations who could not otherwise afford it. SocialCoder connects volunteer programmers/software developers with registered charities and helps match them to suitable projects based on their skills, experience, and the causes they care about. Learn more about ACM's new partnership with SocialCoder, and how you can get involved.