Section 4.3
Commonly Asked Promotional Questions
1. What is camera-ready copy?
Copy which is ready for photography. To send camera-ready copy would mean that everything is in place and the printer will have to do nothing but photograph and print.
2. Does ACM have an artist to prepare graphics for promotions? What is the cost?
ACM uses the services of several artists. Working with the committee's ideas they can develop a front cover/panel for promotions. This line art can be used on all promotional pieces such as ads and press releases. The cost to prepare the artwork is approximately $500-600 not including typesetting.
3. What mailing lists are available through ACM Headquarters?
ACM member and SIG lists are available to conference organizers. These lists can be broken down as follows:
Entire list including USA, Canada, Foreign
USA Only
Canada Only
Foreign Only
Regions
Particular states
Zip code
Country
Lists take approximately 1 week to generate. They are merged without duplications.
4. In what form can lists be ordered?
4-up Cheshire: non-sticky labels (this is the type a mail house would prefer). They are fed into a machine and the labels are cut and glued directly onto the promotional piece. Labels should be ordered in zip code order when preparing a 3rd class bulk mailing. If the labels are not in zip code order the mailer will charge your conference for hand sorting.
Pressure sensitive labels: peel-off labels. These labels are used when the committee intends to do the mailing by hand. Thay are also ordered if a mailing list is less than 1,000 addresses. They can be sent in zip order for 3rd class mailings or alphabetical order by last name for first class mailings.
5. How can we get authorization to do our own mailings at the 3rd class rate?
Be sure to find out the specifications of the post office you wish to mail through prior to requesting permission to mail at the special rates. Not all post offices handle 3rd class bulk mail and each post office is very particular about how they'll accept mail. Post office regulations are different not only from state to state but from post office to post office.
After determining your post office's regulations, request authorization from your SIG Staff Liaison at ACM. Your SIG Staff Liaison will write a letter and complete an application form that requests permission to mail out of a specific additional mailing post office at special bulk third class rates.
Another possible option is to use the permit number of your local mailing house. This is done by providing copies of the ACM Constitution and Bylaws, the ACM Certificate of Incorporation, the IRS Exemption Letter, and a sample indicia to the mailing house. The mailing house will get the post office to approve the special non-profit rate, the indicia, and the mailing piece. Copies of the ACM documentation are available from your SIG Staff Liaison.
6. What is indicia?
The postal markings printed directly on the promotional piece which state: Non-profit Organization and the permit number. The indicia is used for domestic postage only. The indicia is only good for bulk mailing and cannot be used to mail a single piece at a time.
7. How long does it take to have a conference promotion printed?
If camera-ready copy is submitted to your SIG Staff Liaison, it should take 3-4 weeks to be printed and mailed depending on the quantity and specifications of your mailing piece. If the promotion needs to be typeset you should add two weeks for typesetting and approval. When submitting camera-ready artwork please be sure to include a cover letter with full instructions to your SIG Staff Liaison.
8. How long does it take for 3rd class non-profit bulk mail to reach its destination?
3-4 weeks. According to the post office, third-class mail may receive deferred service. The Postal Service does not guarantee the delivery of 3rd class mail within a specified time. The benefit of 3rd class mail is the significant cost savings of up to 40% in comparison to 1st class mail.
9. Why are envelopes needed when self mailers are sent?
All mail sent outside the USA must be put in envelopes prior to mailing via air mail or an international drop service. ACM has an account with an international drop service which permits a substantial cost savings in postage and takes about a week to get to non-US destinations.
10. Can the call for papers be sent without TMRF approval?
Where the conference secures dates on the ACM working conference calendar and obtains agreement in principle from all sponsors that the conference should happen, organizers can begin to publicize the conference call for papers deadline through electronic channels, the sponsoring SIG newsletter (s) or any other avenue that incurs no expense.
11. Does ACM need to see the promotions if our committee decides to handle the coordination?
Yes. ACM must see all promotional pieces prior to printing.
12. Can the committee supply additional mailing lists?
Yes. The committee can send any lists they'd like to include in the mailing. It is cost effective that lists greater than 1,000 addresses are produced 4-up cheshire in zip code order and lists less than 1,000 as pressure sensitive labels in zip code order. Failing to follow these guidelines will incur additional charges from the mail house for set-up, hand labeling, sorting, etc.
13. What should the copy for the call for papers/participation include?
This usually is the first official published promotion of the conference. It must let people know the crucial information about the conference and also call for papers and participation. Information should include:
Name, dates, and location of conference
Sponsoring Societies
Sponsoring SIGs
ACM Logo
Scope and Purpose of the meeting
Type of papers which will be accepted
The length of the paper for review
Important dates (i.e. due dates, acceptance date, camera-ready copy due date)
Name, address, phone number, and e-mail of person the paper should be sent to
14. What should the copy for the advance program include?
The main purpose of this piece is to promote attendance at the conference. Information to include:
Name, dates, and location of conference
Sponsoring Societies
Sponsoring SIGs
ACM Logo
Program detail
Keynote speakers
Conference highlights
Hotel forms
Travel, hotel, and registration information
Social activities
Sponsors
Committee
City information
Name and contact information of persons who questions can be directed to
15. What should the copy for the final program include?
This piece is distributed on-site and must provide information to the conference attendee. Information should include:
Name, dates, and location of conference
Sponsoring Societies
Sponsoring SIGs
ACM Logo
Schedule of conference activities
Welcome
Session times and rooms
Keynote speakers
Date, Location and Contact Information for next year's event
You can use your technical skills for social good and offer volunteer support on software development projects to organizations who could not otherwise afford it. SocialCoder connects volunteer programmers/software developers with registered charities and helps match them to suitable projects based on their skills, experience, and the causes they care about. Learn more about ACM's new partnership with SocialCoder, and how you can get involved.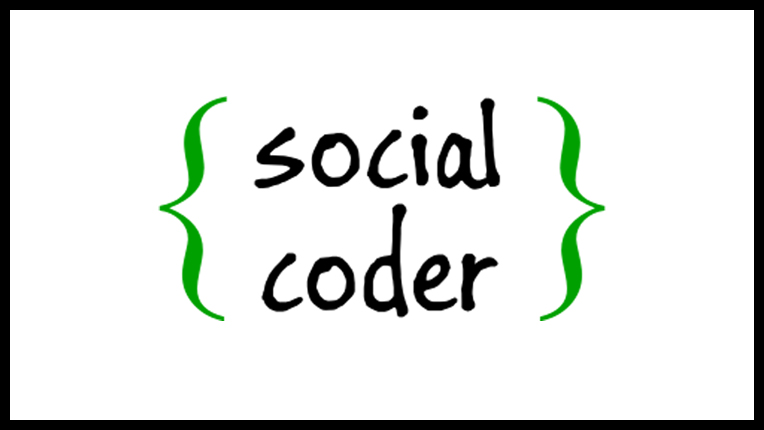 Why I Belong to ACM
Hear from Bryan Cantrill, vice president of engineering at Joyent, Ben Fried chief information officer at Google, and Theo Schlossnagle, OmniTI founder on why they are members of ACM.
ACM is a volunteer-led and member-driven organization. Everything ACM accomplishes is through the efforts of people like you. A wide range of activities keep ACM moving, including organizing conferences, editing journals, reviewing papers and participating on boards and committees, to name just a few. Find out all the ways that you can volunteer with ACM.