Section 4.5
Sample Promotions
Below are samples of various conference promotions. These templates are to be used for informational purposes only.
Postcards
Postcards are typically used as a low-cost way to annouce Open Registration or to point members or recipients to a specific website.
Call for Papers (CFPs)
POPL 2004 - 4 page, 8.5 x 11, one color job, tri-folded and sealed with tabs
Advance Program (AP)
SIGUCCS 2004 - 6 page, 8.5 x 11, 2 color job.
Final Program (FP)
KDD 2003 - 26, 4 x 11, internal offset 1-color pages with a full color glossy cover.
For more information on what to include in the CFP, AP or Final Program, see the Commonly asked Questions in Section 4 (Publicity and Promotions) of the Conference Manual.
Publish Your Work
ACM's prestigious conferences and journals are seeking top-quality papers in all areas of computing and IT. It is now easier than ever to find the most appropriate venue for your research and publish with ACM.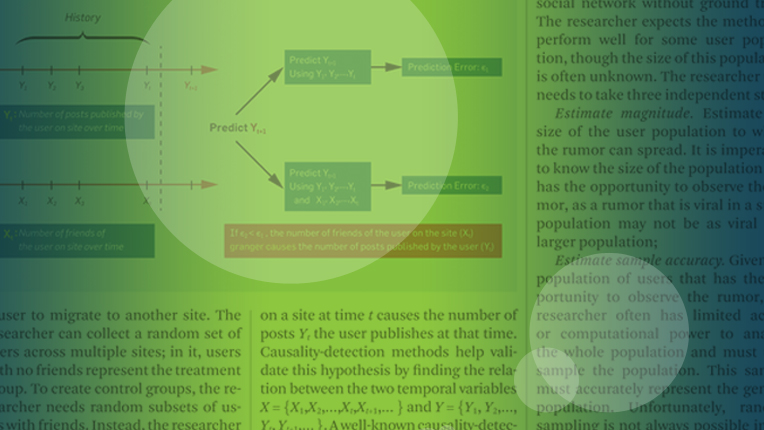 ACM is a volunteer-led and member-driven organization. Everything ACM accomplishes is through the efforts of people like you. A wide range of activities keep ACM moving, including organizing conferences, editing journals, reviewing papers and participating on boards and committees, to name just a few. Find out all the ways that you can volunteer with ACM.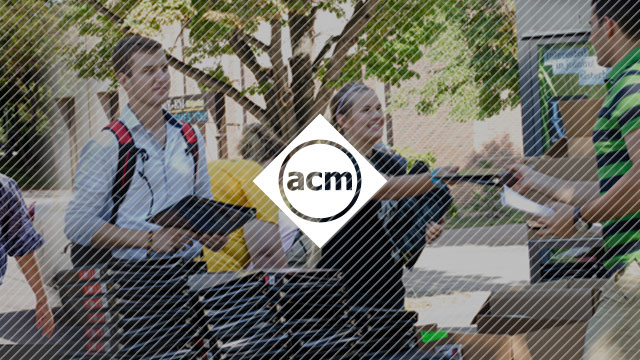 You can use your technical skills for social good and offer volunteer support on software development projects to organizations who could not otherwise afford it. SocialCoder connects volunteer programmers/software developers with registered charities and helps match them to suitable projects based on their skills, experience, and the causes they care about. Learn more about ACM's new partnership with SocialCoder, and how you can get involved.