Section 5.7.6
Considerations for Meetings outside the USA
A. Considerations Before Organizing the European Event
1. Setting the Date:
Bear in mind the busy periods such as school vacations, national holidays and/or bank holidays, and religious festivals. Organizing a conference during those periods might create a shortage of transport and accommodation.
Check whether similar conferences or trade shows are taking place at the same time which then could either benefit or disadvantage yours.
2. Selection of the adequate meeting site:
Easily accessible location:How many times does one have to change flights? How far is the meeting site from the airport?
NOTE: European hotels do not often offer shuttle buses from the airport and back.
Political Stability/Security: Political Stability may be an issue in some countries. Is the site located in a country with terrorist activity?
Inviting and affordable site: Remember that a meeting in Europe will have to offer the participants something that will encourage them to come even though it might cost more.
3. Selection of a venue and negotiations:
American-owned hotels located in Europe usually offer fairly similar accommodations to their counterparts in the US. However, take into consideration:
Is the hotel experienced in holding conferences?
Size of sleeping rooms: Rooms in European hotels are usually small. NOTE: In smaller hotels the bathroom might be located on the same floor and will have to be shared with others.
Hotel and Room services: Many European hotels do not offer additional services such as 24 hour room service or health club.
Meeting rooms: Older or more traditional hotels do not have professional in-house meeting rooms. More modern or American-owned hotels usually offer meeting rooms. For bigger meetings Congress Centers might be an attractive option.
Location of meeting rooms: Do the meeting rooms meet your membership's standards, such as adequate accessories, flexible spacing and Air Conditioning? Are they located on the same floor or do the participants have to constantly use the elevators.
Is there plenty of parking? (Is it free of charge and is it close to the hotel?) For example, many hotels in the center of Paris do not have parking at all or have parking that is far away from the hotel.
Are there places of interest nearby, or does the hotel offer recreational facilities for the participants or anyone accompanying them.
Does the hotel have a hair salon and is there a shoe-cleaning and clothes-pressing service?
Negotiations: Usually European hotels charge for the meeting rooms. It will be up to the person incharge of organizing the conference to negotiate free meeting rooms, free rooms for staff and reduced room rates. Also negotiate on the deposit that is required. Make it clear, to both participants and the hotel, who is paying for what and how the bills are going to be settled.
How early do the reservations need to be made and what is the cancellation policy?
B. Things to consider once you selected your venue site
1. Transportation:
Meeting participants should be able to access the designated meeting site with ease. Carefully evaluate the transportation facilities to and from the meeting site:
Ground transportation:

Will the hotel provide a shuttle bus for the meeting participants? If not, are taxis readily available and what is the cost? What are the other transportation modes, such as public transport? Is it easily understood and accessible? Consider working with an outside organization to provide buses from the airport.
Trains are more important in Europe than in America. They are fast and efficient. See Eurail for more information.
Cars
2. Planning the program for the meeting:
The program must contain all the information the participants require to make the most of the conference. A well produced program will often be kept as a souvenir and shown to colleagues back home. NOTE: the program reflects the image of those who organized and took part in the conference. Several items should be taken into account when you set up your agenda for the conference:
"Jet Lag": allow sufficient time for your US and Asian participants to recuperate from their travel. Do not schedule the most important meeting the first day or two. Provide adequate free time for attendees.
Depending on the country the lunch and dinner times may vary. In most southern European countries people have dinner around 8.00 PM. In some countries even later, for example in Spain and Portugal (dinner usually does not start before 9.00 PM). Many Europeans also take more time to have lunch. In most European countries lunch or dinner is a social event. Consider this when you plan the program. People need to know when they will be fed, where the meals are to be taken and at what times. It is also important to make clear who is required to pay for what and whether alcoholic beverages are included in the price.
Another important fact to consider is that your participants are in a country they might not visit again in the near future. Allow sufficient time in your program for sight-seeing. A night-out could be a welcomed event.
European meetings tend to be much more formal in both personal communication and dress codes. Always remember to address people by their proper names and titles. Familiarize yourself with the business language and the meeting terminology.
On-site translators: Simultaneous translation: usually requires at least two translators per language. The cost of a simultaneous translator for one day (approx. 6 hours) is around US $ 500. Consider translating your hand outs and audio-visual materials into the main EU languages which are French, German and English. Copies of the speeches should be made available to the participants.
C. Money
1. Charges and Costs:
VAT: What percentage fee is charged as the VAT?
Europe is slowly but surely moving toward a single system of VAT in the European Union. A common legal framework is needed for VAT because in a true internal market, there can be no room for different VAT treatment of identical transactions. VAT rates may vary between 15-20%. The EU has introduced a minimum rate of 15% but exceptions remain in some countries.
VAT recovery: Usually national governments require that organizers register for VAT above a certain threshold (turnover). An Example of reclaiming VAT in Britain:
Who qualifies for a Refund?

The company or individual:

Needs to be registered for business purposes in their own country must not be eligible for VAT registration in the U.K.
Must not have their bills paid by an independent or subsidiary company based in the U.K.
The minimum amount which can be claimed is 130 (US $ 230) per quarter, (except inthe final quarter where the amount may be as low as 16 (US $30)), but no more than four claims may be made in any one year. Also, the claim must cover a period of at least three months and no more than the full prescribed year.

What expenses can be claimed? Hotel accommodations, meals, secretarial services, conference facilities and car hire are usually refundable. Most entertainment expenses do not qualify.
NOTE: the scheme does not apply to spouses, accompanying persons or guests of the claimant.
Payment terms of conference centers Consider timely hiring a local tax expert to assist and review the impact of VAT and taxes on the meeting budget.
2. Currency Handling:
Currency allowances in and out of country can be determined by working with your staff link.
Credit Cards have become more accepted in Europe. NOTE: They still do not hold the same place in Europe as in the US. It is only recently that credit cards have become a more accepted mode of payment. We encourage you to accept types of credit cards. (American Express is now less accepted than VISA or Mastercard/Eurocard)
Traveller's Cheques can only be exchanged in banks and are often not accepted in hotels or local stores and restaurants.
Bank transfers: very popular as payment within a European country, but international transfers are slow and costly, usually the cost is very high because both the sender and the receiver are charged by the bank. Ask advise before hand.
Eurocheque: typical European way to provide payment, but the use is currently reduced due to charge for writing Eurocheques over a certain amount per year.
Post Giro (Postal Cheque): they can be cashed in other countries but it involves a lot of bureaucracy and is not recommended.
Bank Cheques: the cost for cashing and writing them depends on the currency and/or your bank. If you draw a cheque in a different European currency it is more difficult to assess.
3. Customs:
The shipping of documents from the US is not as easy as it might seem. The meeting planner will have to understand customs laws and regulations:
National Customs regulations: each country has its own, once inside the EU you can freely circulate from country to country that are part of the EU.
What assistance can the Convention and Visitors Bureau provide?
Customs Broker
Will on-site printing of the meeting materials be quicker and less expensive. NOTE: the paper size is different in Europe, two hole punch.
Required shipping time: Surface mail might be the cheapest way to send your materials but you might not have them in time. Airmail can take up to two weeks. Safest would be by overnight courier: options, guaranteed arrival.
4. Insurance/ Taxes/ Legal issues:
Will be developed by SIG Staff Liasion for each conference. Please ask for assistance.
D. Details to consider to make your meeting a success
1. Equipment:
Electrical Compatibility:
American-made equipment is made to run on 110 Volts. European equipment uses 220 - 240 Volts. Europe has different plugs than America. NOTE: the plugs vary depending on countries within Europe.
Equipment Compatibility:
Not all equipment is interchangeable, two examples are Video cassettes. The type formats can vary from PAL, Secam and VHS.
Measurements:
In most European countries everything is measured in the decimal system except in Ireland and the UK.
2. Security and Medical Considerations:
Availability of prescriptions
Doctors and Hospitals
Medical Assistance to travellers
Insurance per participant is recommended
3. Marketing the meeting:
A publicity program needs to be activated as soon as the conference is confirmed. Potential sponsors, participants and delegates have to be informed of the event and encouraged to participate. Corporate and University supporters as well as co-sponsors want to see the conference well-publicised. In return for their financial support they expect their name to be prominently displayed on conference literature.
Have you prepared the appropriate mailing lists? Specialist lists can be purchased, but you need to make sure that they are exactly what you want and that they have been updated recently and list full and correct addresses.
Participants may need different types of information about the meeting and your meeting site. You need to take into account that mailings take longer, air mail can take up to 10 to 14 days and surface mail up to one month or longer, as do the responses. Additional time must be planned for the marketing and the processing of responses or information materials.
If people have to send back responses it might be helpful to consider a local address. This will make the processing faster and your response rate higher.
Modify your envelope to have a larger address window. European addresses tend to be much longer. If people can not read the contact person's name or the country your mailing will get lost or arrive too late.
What language are you going to send your materials in? Most Europeans speak English but not all of them, consider translating your materials into German and French as well.
Do not just translate the words, be sure you are getting the same message across.
Go to straight forward text, and make the sentences short and concise.
Use simple every day words and do not use American-clever oriented marketing angles, Europeans might not understand the phrase: "Catch 22"
Do not use slang, sometimes it cannot be translated or does not mean the same thing after the translation.
Avoid abbreviations such as "don't" or "I'll"
Spelling, make a choice of American or English and stay with that way of spelling.
Start early, advertising overseas needs more planning and needs to begin up to 6 months earlier.
4. Advising the participants:
Clothing: Europeans tend to be more formal than Americans. Specify what to wear for which event .
NOTE: terminology can be different. Sportcoat and business casual will not be understood by many Europeans. Be very specific.
Weather: The climates may vary depending on which part of Europe you plan the conference. Advise American participants on what the climate and weather conditions are like.
Visas (if required): You can obtain this information from the American Embassy.
Currency exchange and tipping Exchange Rates
Role of Concierge is much more important!
E. Wrapping up afterwards
Checklist of things that need to be considered after the meeting:
Often it will be necessary for the conference organizer to stay one or two days post conference to supervise the practical aspects of clearing up and returning hired equipment.
When is hired equipment to be collected?
Can any signs be reused? Make a list and make sure they are all collected.
How are the payments to be settled? And by when?
Compile reports very soon after the conference.
Write thank you letters to suppliers, service personnel and speakers.
Your final task will be to evaluate your conference and provide a final report including suggested changes for the future.
F. Useful URLs
European
Global
Travlang a clearinghouse of travel and language information
G. EUROTAX Services - (Applicable to France only)
Representation in France regarding VAT tax matters must be conducted by a 'registered agent'.
Services provided:
Representing a conference at the French VAT tax department.
Declaring and paying on behalf of a conference, the 'Output Tax' due on transactions in France.
Taking credit of all 'Input Tax' due to a conference on transactions in France.
Taking whatever action considered appropriate in dealing with the Tax Department and generally acting on behalf of the conference in all discussions and proceedings relating to Value Added Tax.
Claiming and collecting on behalf of the conference all French VAT due to the conference.
Submitting all returns required in connection with Value Added Tax including Statistics and documents relating to the movement of goods within the Community.
Conference responsibilities:
Supply all information Eurotax may request concerning a conference's transactions in France.
Remit to Eurotax in advance the funds required for the payment of French VAT.
Comply with Eurotax obligations with regards to Value Added Tax in France and with relevant instructions the conference may send to Eurotax from time to time.
Indemnify Eurotax in respect of all sums claimed by the French authorities including the return of any sums unduly deducted or refunded to the conference as well as all penalties of whatever nature Eurotax may be called upon to pay as the conference's representative.
Additional Information/Requirements:
The fee charged by Eurotax approximates 4.5% of revenue.
A guarantee of approximately 3 months VAT must be submitted to Eurotax as indemnification of any future audits/claims by the French Tax Authorities. To be refunded (with interest) after three years assuming no claims are rendered.
Attendees registered for the conference must be invoiced according to a format required by the Tax Authorities. Eurotax will supply details.
A contract must be entered into between Eurotax and the conference.
Current French VAT tax rate is 20.6%.
Career Resource
ACM offers lifelong learning resources including online books from Safari, online courses from Skillsoft, webinars on the hottest topics in computing and IT, and more.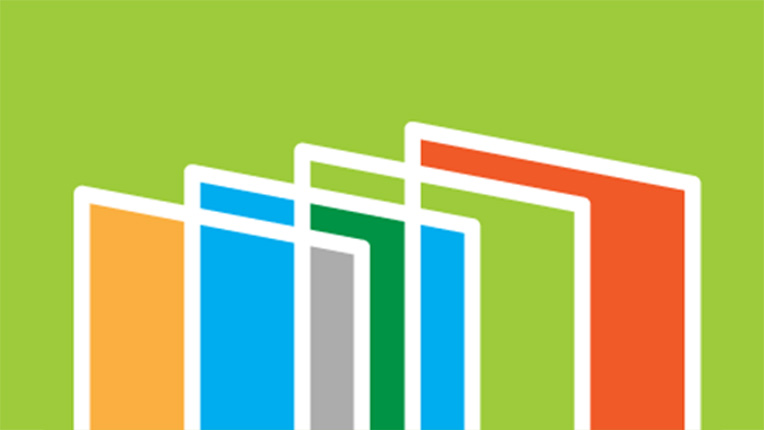 Why I Belong to ACM
Hear from Bryan Cantrill, vice president of engineering at Joyent, Ben Fried chief information officer at Google, and Theo Schlossnagle, OmniTI founder on why they are members of ACM.
Publish Your Work
ACM's prestigious conferences and journals are seeking top-quality papers in all areas of computing and IT. It is now easier than ever to find the most appropriate venue for your research and publish with ACM.