March 21, 2016 SIG Governing Board Meeting Agenda
SIG Governing Board
Friday, October 7 2016
International West and Center Ballroom
8:30 am – 4:00 pm
8:30 am – 9:00 am Continental Breakfast
9:00 am – 9:05 am 1.0 Welcome, Introductions (Matthews)
9:05 am – 9:30 am 2.0 Welcome, ACM President (Hanson)
2.1 Turing Celebration
2.2 Young Academy
9:30 am – 10:00 am 3.0 Report from ACM CEO (Schnabel)
3.1 State of ACM
3.2 Global Strategy Plan
10:00 am – 10:30 am 4.0 Round Table
10:30 am – 10:45 am 5.0 Update on actions from last SGB meeting (Cappo)
10:45 am – 11:00 am Break
11:00 am – 12:00 pm 6.0 Discussion Groups with reporting and open discussion in last 20 minutes
Emerging Areas within your SIG – what are they, what are you doing, what would you like to be doing?
12:00 pm – 12:30 pm 7.0 SIG Contributions to CACM Research Highlights (Morrisett)
12:30 pm – 1:30 pm 8.0 Publications (Davidson)
1:30 pm – 2:30 pm Lunch
2:30 pm – 3:00 pm 9.0 SGB EC Report
9.1 Report from EIG Task Force (McCauly)
9.2 Replication Task Force (Harper)
3:00 pm – 4:00 pm 10.0 Discussion Groups with reporting and open discussion in last 20 minutes
Collaboration Project – groups will be asked to discuss and present a potential program or conference to collaborate on
Publish Your Work
ACM's prestigious conferences and journals are seeking top-quality papers in all areas of computing and IT. It is now easier than ever to find the most appropriate venue for your research and publish with ACM.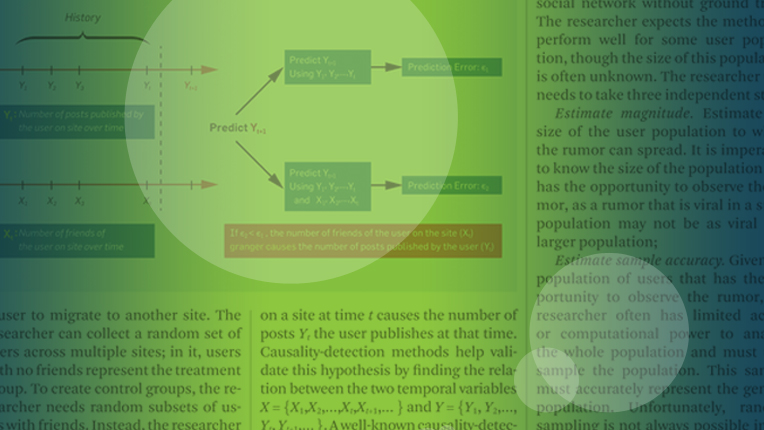 ACM is a volunteer-led and member-driven organization. Everything ACM accomplishes is through the efforts of people like you. A wide range of activities keep ACM moving, including organizing conferences, editing journals, reviewing papers and participating on boards and committees, to name just a few. Find out all the ways that you can volunteer with ACM.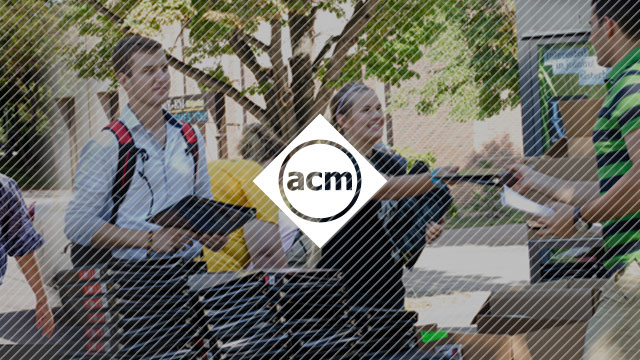 Why I Belong to ACM
Hear from Bryan Cantrill, vice president of engineering at Joyent, Ben Fried chief information officer at Google, and Theo Schlossnagle, OmniTI founder on why they are members of ACM.