Get Involved with Education Board
So, you think you might like to join USACM? Great! We can always use additional thoughtful, considerate, informed and involved participants. Take a look at our brochure for additional information.
Any ACM member in good standing is eligible for membership in USACM, although we have some limits on the number of non-US members who may be involved.
New members join one or more of the standing committees, where most of the work of USACM is performed. The standing committees are where discussions are held, statements crafted, positions considered, and pending legislation is examined. Members of the committees apply their expertise — coupled with previous USACM and ACM positions, the ACM Code of Ethics, USACM Principles, and technical best practices — to come to majority (often, consensus) conclusions. Those are then passed to the USACM main Council for formal review and approval.
Members of the Council are appointed, or elected by the members of the committees from their fellows who have been in USACM for a minimum of a year.
To begin the process, we need some information. Please send the following to the ACM Public Policy Office at acmpo@acm.org:
Your name as you would like it listed
Your preferred email address
Your ACM member number
A URL to a personal website, if you have one
A short bio statement (100-200 words)
A short statement about why you want to join USACM
The list of what committees you would like to join at first
Optionally, if you can include a statement of support from at least one current member of USACM, that would help, but it is not required.
Thanks again for your interest.
Written by leading domain experts for software engineers, ACM Case Studies provide an in-depth look at how software teams overcome specific challenges by implementing new technologies, adopting new practices, or a combination of both. Often through first-hand accounts, these pieces explore what the challenges were, the tools and techniques that were used to combat them, and the solution that was achieved.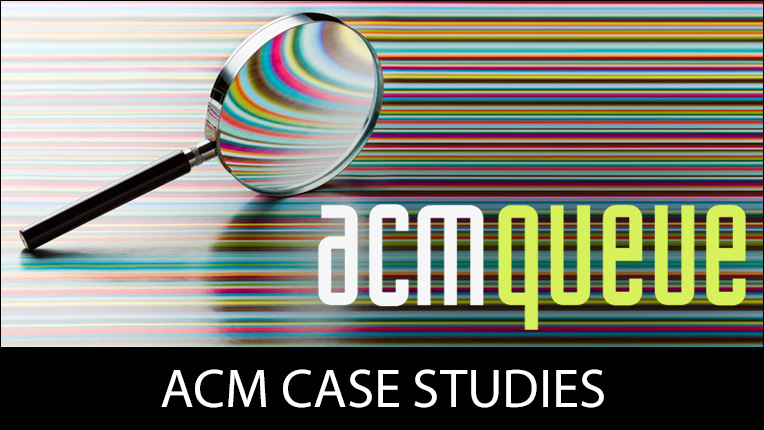 For Practitioners
ACM Queue's "Research for Practice" consistently serves up expert-curated guides to the best of computing research, and relates these breakthroughs to the challenges that software engineers face every day. This installment of RfP is by Anna Wiedemann, Nicole Forsgren, Manuel Wiesche, Heiko Gewald, and Helmut Krcmar. Titled "The DevOps Phenomenon," this RfP gives an overview of stories from across the industry about software organizations overcoming the early hurdles of adopting DevOps practices, and coming out on the other side with tighter integration between their software and operations teams, faster delivery times for new software features, and achieving a higher level of stability.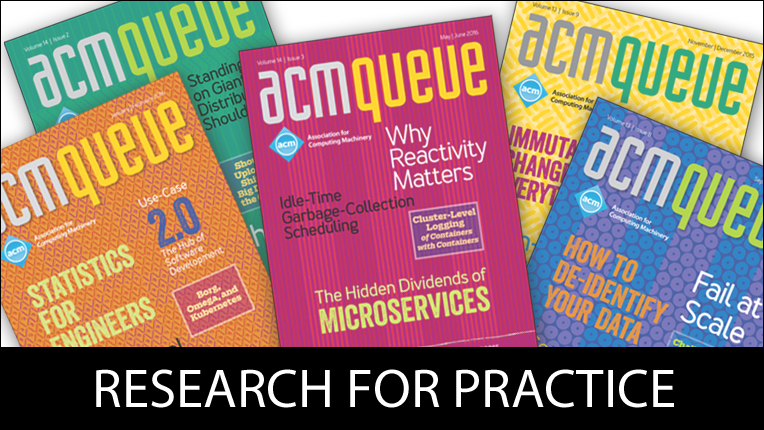 Why I Belong to ACM
Hear from Bryan Cantrill, vice president of engineering at Joyent, Ben Fried chief information officer at Google, and Theo Schlossnagle, OmniTI founder on why they are members of ACM.