Empowering the Next Generation of Computing
The ACM Future of Computing Academy (ACM FCA) was instituted in 2017 to engage and empower the next generation of computing professionals. This Academy is a platform that enables early career researchers, practitioners, educators, and entrepreneurs of computing to develop a strong and influential voice towards addressing challenging issues facing ACM, the discipline, and the world at large. The ACM FCA aspires to harness collective action to define and launch new ACM initiatives that will carry the world of computing into the future.
The ACM FCA presents its members with a unique opportunity to expand their network beyond their immediate professional environments and work alongside other incredibly accomplished individuals from diverse domains of computing towards the shared goal of shaping the future. Membership also enables individuals to draw on the ACM for support and mentorship to shape and advance their goals.
Learn more about the ACM FCA and their activities.
---
ACM's Future of Computing Academy is launching a new podcast series, Computing Across Disciplines. In a series of interviews, researchers and thinkers who are pushing the boundaries of what it means to do computing research share their experiences, the lessons they've learned, and their own vision for the future of computing. FCA member and interdisciplinary working group co-chair Andrew Miller hosts a different guest each month.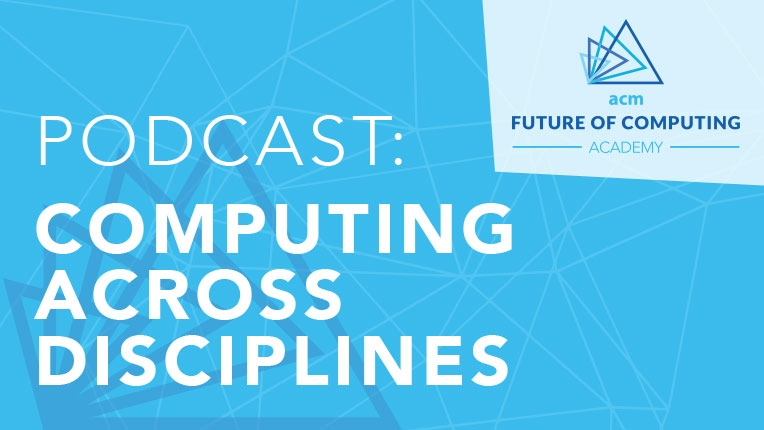 ACM's Future of Computing Academy gathered a group of academics, practitioners, a chef and local food producers to discuss ways in which technology can alleviate global issues such as food abundance/waste and inequality of food access, as well as individuals' needs to make healthy choices. The Manifesto lists five principals technologists and innovators in the computing community should adhere to when designing the food systems of the future.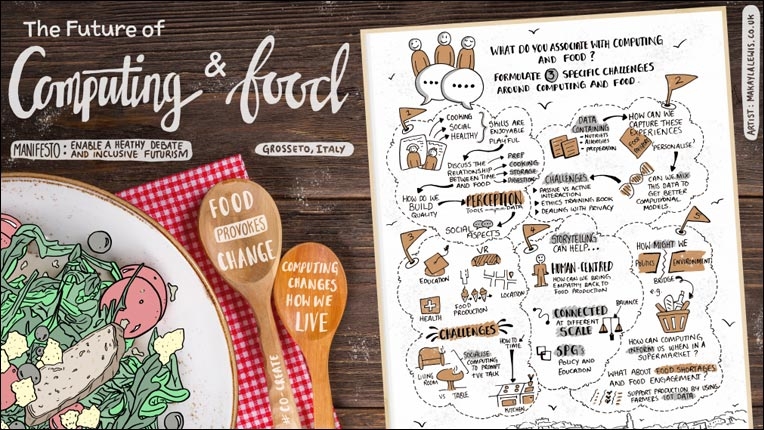 ACM FCA Leadership
Chair:
Neha Kumar, Georgia Institute of Technology
fca-chair@acm.org
Vice-Chair:
Luigi De Russis, Politecnico di Torino
fca-vicechair@acm.org
---
Current Membership
Bushra Anjum, Amazon
Yonatan Bisk, University of Southern California Information Sciences Institute
Sarah Clinch, The University of Manchester
Danish Contractor, IBM Research
Luigi De Russis, Politecnico di Torino
Julia Haines, Google
Naja Holten Møller, University of Copenhagen
M. Ehsan Hoque, University of Rochester
Neha Kumar, Georgia Institute of Technology
Andrew Miller, Indiana University–Purdue University Indianapolis
Marianna Obrist, University of Sussex
Linh Thi Xuan Phan, University of Pennsylvania
Indrajit Roy, Google Inc
Johannes Schoening, University of Bremen
Catherine Schuman, Oak Ridge National Laboratory
Justin Solomon, Massachusetts Institute of Technology
Julie Williamson, University of Glasgow
Pamela Wisniewski, University of Central Florida
Lana Yarosh, University of Minnesota