Applied Computer Research
Applied Computer Research, Inc. is offering the following books to ACM Members at a 25% discount:
Computer Literature Index - a quarterly bibliography to articles, books, and reports covering the practical application of computers in business and society. The Index can assist in most any subject investigation, research project, literature search, and more. An annual cumulative issues is included. Currently delivered in both print and CD-Rom, the index is searchable by subject, title, author, and keyword, and includes over 36,000 entries.
Directory of Top Computer Executives - a semi-annual directory of MIS installations in the U.S. and Canada. Over 23,000 organizations are covered, with a focus on organizations with 500 or more employees. Many MIS shops use the Directory to organize local user groups or find installations like their own to discuss issues and problems. The Directory is also available in electronic format.
Library of Programmers and Developers Tools - a data base published on CD-Rom. Published in late Spring 2000, the Library includes over 1,400 tools classified into 58 life-cycle oriented classifications. The database can be searched by functional classification, keyword, product name, and vendor name.
Contact/Order Information Contact ACR at 1-800-234-2227, or visit www.acrhq.com. Be sure to mention your ACM membership discount.
Publish Your Work
ACM's prestigious conferences and journals are seeking top-quality papers in all areas of computing and IT. It is now easier than ever to find the most appropriate venue for your research and publish with ACM.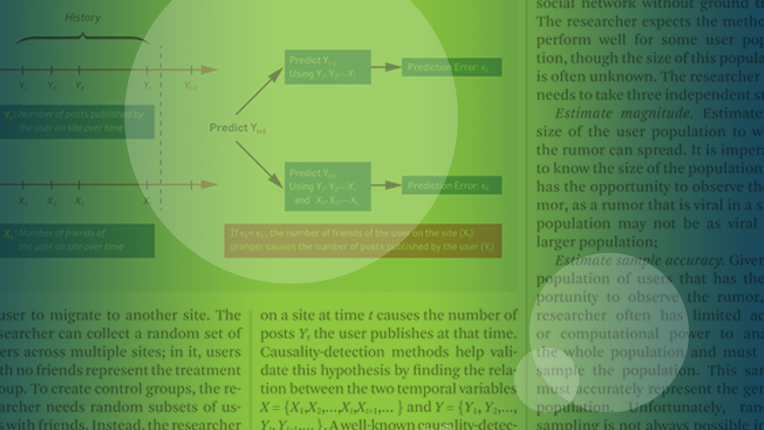 For Practitioners
ACM Queue's "Research for Practice" is your number one resource for keeping up with emerging developments in the world of theory and applying them to the challenges you face on a daily basis. In this installment, Dan Crankshaw and Joey Gonzalez provide an overview of machine learning server systems. What happens when we wish to actually deploy a machine learning model to production, and how do we serve predictions with high accuracy and high computational efficiency? Dan and Joey's curated research selection presents cutting-edge techniques spanning database-level integration, video processing, and prediction middleware. Given the explosion of interest in machine learning and its increasing impact on seemingly every application vertical, it's possible that systems such as these will become as commonplace as relational databases are today.