We see a world where computing helps solve tomorrow's problems
When you join ACM, you join a global network of nearly 100,000 technical peers who dare to be the best computing professionals they can be. You gain access to world-class professional development resources, including Safari's entire collection of more than 40,000 online books and videos, thousands of online courses and short task-based videos from Skillsoft, thousands of eBooks via Elsevier's ScienceDirect platform, and much more.
Join ACM today and start advancing your knowledge of today's most in-demand technical skills. By taking advantage of ACM's unique position at the intersection of computing research and practice, you can apply the latest developments in computer science to the practical challenges you face every day.
The world's leading computing professionals choose the world's leading computing society because it helps them be their most creative, keep abreast of emerging trends and technologies, stay connected to their colleagues and make a positive impact on the profession and the world at large.
Top Downloaded ACM Queue Articles
From ACM's Magazine for Practitioners by Practitioners
Written by highly accomplished software engineers with their fingers on the pulse of innovation, ACM Queue taps readers into the latest trends, techniques, and technologies that will keep them ahead of the curve. Queue delivers not just technical articles focusing on today's problems, but lively video chats, roundtables, case studies, and columns.
Most Downloaded Articles
Most Downloaded Case Studies
Most Downloaded Columns
Most Downloaded Research for Practice Articles
ACM members enjoy access to the entire Safari collection of 40,000+ online books from O'Reilly and other top publishers, 5,000+ video courses and O'Reilly conference videos, and hundreds of learning paths, live training classes, tutorials, case studies, and more. Topics covered include augmented / virtual reality, cloud computing, machine learning, Agile, artificial intelligence, AWS (Amazon Web Services), DevOps, blockchain, security, Python, microservices, TensorFlow and more. All offerings come on multiple content formats including iOS and Android apps so you can watch, read, listen, or interact with live code anywhere, anytime.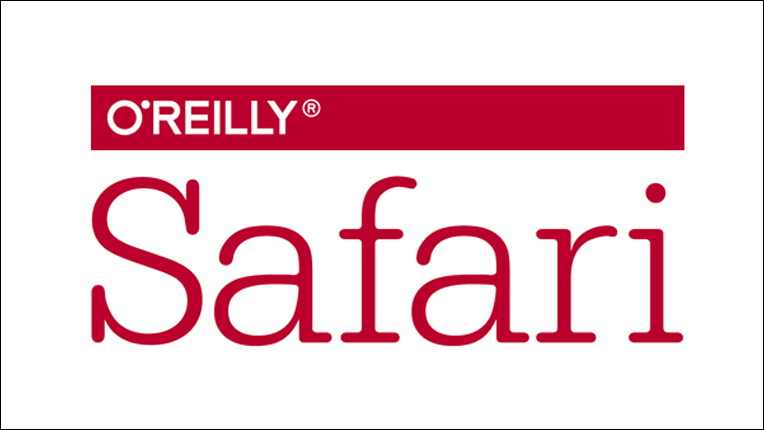 Stay at the cutting edge of the latest technical and technological developments with ACM Learning TechTalks – cutting-edge technical tutorials by distinguished speakers covering the hottest topics in computing today—and the burning questions of tomorrow. The webcasts are presented live and recorded for on-demand viewing. Topics have included agile methods, Apache Spark, Big Data, blockchain, Clojure, Hadoop, HPC, JavaScript, Kubernetes, machine learning, microservices, parallel programming, python, site reliability engineering, TensorFlow and more. Presenters have included Vint Cerf, Eric Horvitz, Peter Norvig, Jeff Dean, Grady Booch, Matei Zaharia, Pedro Domingos, Bertrand Meyer, Tom Mitchell, Andrew Ng, Jack Dongarra, George Neville-Neil, Jafar Husain and Adrian Cockroft, among others.
"Why I Belong" with OmniTI Founder Theo Schlossnagle
For OmniTI Founder and serial entrepreneur Theo Schlossnagle, being an ACM member is about "taking my career as a software engineer seriously... In order to be a really good software engineer, you need to not lose the bridge to the academic side."
Communications of the ACM, ACM's flagship publication, covers the latest discoveries, innovations, and research that are shaping the computing field. Delivered in print each month to ACM professional members, Communications brings readers in-depth stories of emerging areas of computer science, new trends in IT, and practical research applications.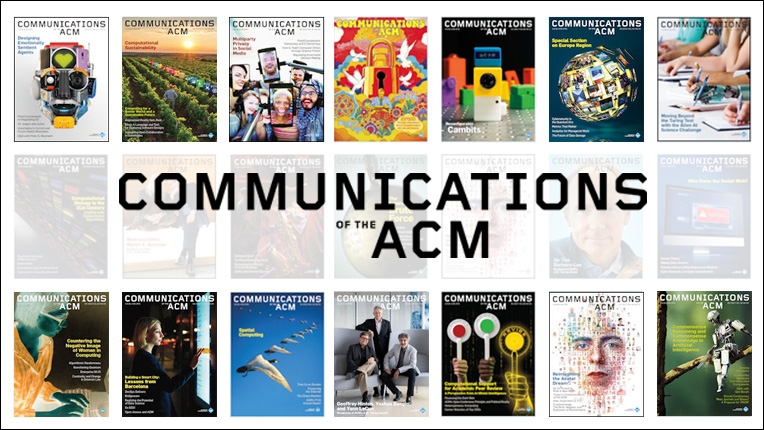 Access to more than 1,750 self-paced online courses from Skillsoft, an award-winning leader in IT and business training, with integrated virtual labs, TestPrep exams, expert mentoring, and other resources. Skillsoft provides deep coverage of the most in-demand skills and technologies, with focus on software development, cybersecurity, big data and more.
Access more than 1,200 ebooks in PDF format (DRM-free) from Elsevier's ScienceDirect Platform, including all current releases from Elsevier's Computer Science "Insights" library. Imprints include Morgan Kaufmann, Syngress, Academic Press, Butterworth-Heinemann, Chandos Publishing, Digital Press, Elsevier Science, Newnes, North-Holland and Woodhead Publishing.