Fostering Diversity through Outreach
The ACM community is as diverse as the subfields that comprise computer science, from educators and researchers in academia to practitioners in project management, industrial research, software development, engineering, and application design. This diversity extends to their gender, ethnicity, and geographic location. ACM advocates for these groups, which are often underrepresented, through national and local programs, councils, committees, and events.
ACM-W supports, celebrates, and advocates internationally for the full engagement of women in all aspects of the computing field, providing a wide range of programs and services to ACM members and working in the larger community to advance the contributions of technical women.
Richard Tapia Celebration of Diversity in Computing
Tapia brings together students, faculty, researchers, and professionals from all backgrounds and ethnicities to celebrate diversity in computing. The conference is named after Richard Tapia, a mathematician and professor in the Department of Computational and Applied Mathematics at Rice University, who was born to Mexican immigrant parents in Los Angeles, and who has led several programs that have brought recognition to the university's commitment to diversity.
Written by leading domain experts for software engineers, ACM Case Studies provide an in-depth look at how software teams overcome specific challenges by implementing new technologies, adopting new practices, or a combination of both. Often through first-hand accounts, these pieces explore what the challenges were, the tools and techniques that were used to combat them, and the solution that was achieved.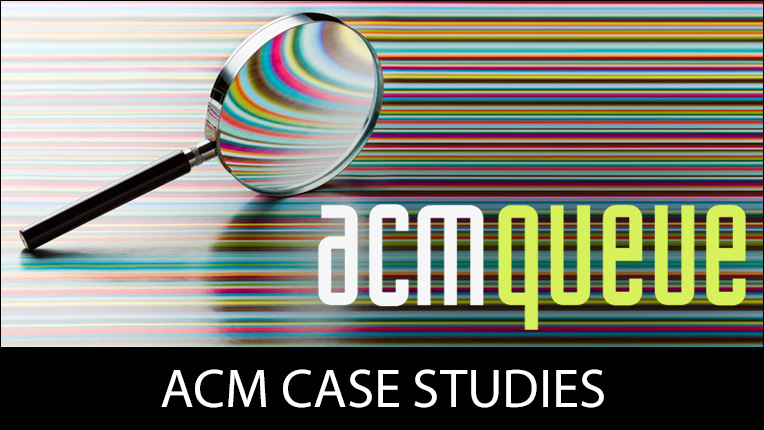 ACM is a volunteer-led and member-driven organization. Everything ACM accomplishes is through the efforts of people like you. A wide range of activities keep ACM moving, including organizing conferences, editing journals, reviewing papers and participating on boards and committees, to name just a few. Find out all the ways that you can volunteer with ACM.
Publish Your Work
ACM's prestigious conferences and journals are seeking top-quality papers in all areas of computing and IT. It is now easier than ever to find the most appropriate venue for your research and publish with ACM.