Recording Publication Dates for Articles
Updated July 2018
Official Version of Record Publication Policy
The official publication date of an ACM published article will be considered the date on which the article's official Version of Record (VoR) is published online in the ACM Digital Library, and the official VoR of an ACM article shall be the final peer reviewed, edited, tagged, and identified (using a DOI or other standardized identifier) version that appears as the final published version in an ACM owned Publication (journal, magazine, conference proceedings, newsletter, book, etc.) inside the ACM Digital Library. For avoidance of doubt, only the official VoR shall be considered the "Published" version of the Work for purposes of attribution, rights & permissions, prior art, investigations into potential ethics & plagiarism violations, and relevant open access embargo periods.
For Practitioners
ACM Queue's "Research for Practice" serves up expert-curated guides to the best of computing research, and relates these breakthroughs to the challenges that software engineers face every day. This installment, "The DevOps Phenomenon" by Anna Wiedemann, Nicole Forsgren, Manuel Wiesche, Heiko Gewald and Helmut Krcmar, gives an overview of stories from across the industry about software organizations overcoming early hurdles of adopting DevOps practices, and coming out on the other side with tighter integration between software and operations teams, faster delivery times for new software features, and achieving higher levels of stability.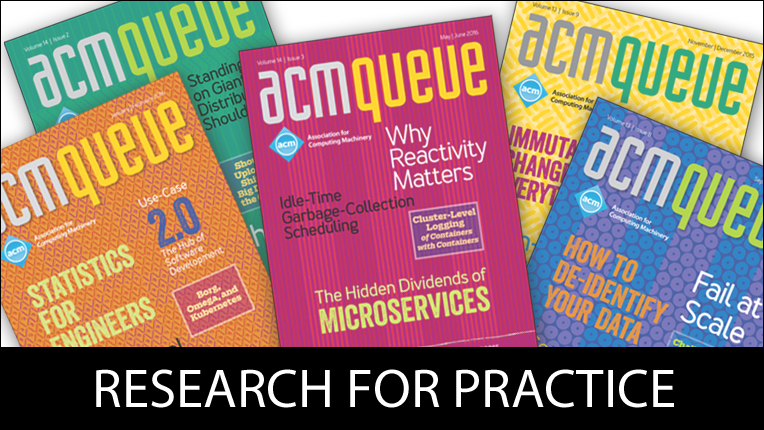 Publish Your Work
ACM's prestigious conferences and journals are seeking top-quality papers in all areas of computing and IT. It is now easier than ever to find the most appropriate venue for your research and publish with ACM.