5/21/2009

Once a work has appeared in the ACM Digital Library, it may be withdrawn
In certain cases of plagiarism. Full Text will be suppressed. The citation will remain as a permanent part of the Table of Contents and a notice of plagiarism will be displayed on that citation.
In cases where an article has been accepted for a conference or workshop and the author has failed to present it, provided that the Call for Papers has stipulated that publication in the proceedings in the Digital Library requires presentation at the event. The Program Chair must inform the Director of Publications within two weeks of the final day of the conference. All trace of the work will be erased from the Digital Library. Full text will be withdrawn. The citation will be purged from the Table of Contents. Program Chairs may make exceptions based on mitigating circumstances.
Written by leading domain experts for software engineers, ACM Case Studies provide an in-depth look at how software teams overcome specific challenges by implementing new technologies, adopting new practices, or a combination of both. Often through first-hand accounts, these pieces explore what the challenges were, the tools and techniques that were used to combat them, and the solution that was achieved.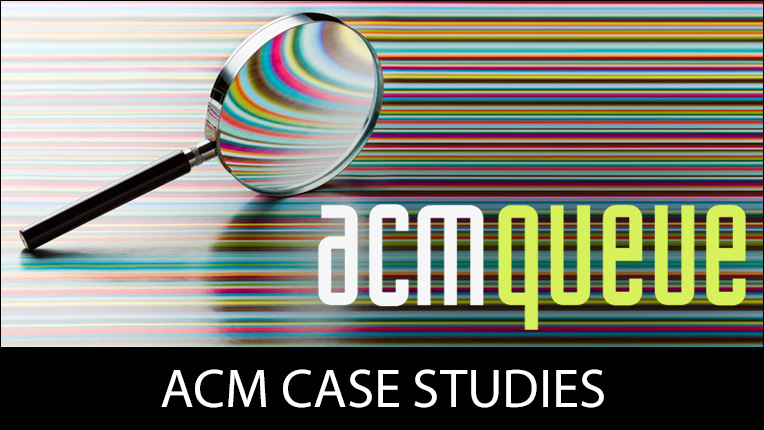 Why I Belong to ACM
Hear from Bryan Cantrill, vice president of engineering at Joyent, Ben Fried chief information officer at Google, and Theo Schlossnagle, OmniTI founder on why they are members of ACM.
ACM is a volunteer-led and member-driven organization. Everything ACM accomplishes is through the efforts of people like you. A wide range of activities keep ACM moving, including organizing conferences, editing journals, reviewing papers and participating on boards and committees, to name just a few. Find out all the ways that you can volunteer with ACM.