Section 1.3
In-Cooperation Conference TMRF Guidelines
ACM/SIGs lend the name of the organization to conferences which are fully sponsored by other nonprofit incorporated organizations. Such cooperation is to be primarily for publicity and to encourage Association members to participate by contributing papers and attending technical sessions. Cooperation specifically excludes financial participation, responsibility, or liability on the part of ACM.
Cooperation will be undertaken only if all of the following are established or estimated to be true:
The technical meeting meets Association standards of technical excellence and has reasonable relevance to the activities of ACM/SIGs.
Benefits will accrue to the technical meeting because of the cooperation of ACM/SIGs.
Benefits will accrue to ACM/SIGs because of its cooperation.
Association members are encouraged to participate on the organizing com
The organizing committee agrees that within 3 months a short post-meeting report summarizing the results is to be forwarded to the Conference Committee of ACM/SIGs.
The organizing committee agrees to state that this meeting is "in-cooperation with ACM/SIGs" in all references to the conference including conference promotions, proceedings, press releases, etc.
ACM/SIG members are entitled to the same registration fee as available to member of sponsoring organizations.
ACM/SIG members may purchase proceedings at the same rate as sponsoring organizations.
A table is provided in the registration area for a display of ACM/SIG membership and publication literature if needed.
Proof of liability insurance is provided by all sponsoring organizations.
In-Cooperation TMRF consists of:
general information concerning the scope of the conference,
sponsorship information of nonprofit incorporated organization(s),
a hold harmless clause,
conference committee information (including the Conference Chair and Program Chair must be an ACM or a SIG member) and
the ACM Resolution on Sponsorship of International Conferences relating to scientific freedom.
Other organizations seeking to use the ACM or ACM SIG name(s) must provide proof of nonprofit status as well as proof of insurance.
This document is available at (http://cms.acm.org/incoop/cms_incoop.cfm) and should be submitted to SIG Services for review. Please refrain from any use of the ACM or ACM/SIG Name until you have received an official approval letter from ACM.
Organizers should check with the specific incorporated SIG at (http://www.acm.org/special-interest-groups/sigs-by-knowledge-area) to confirm if there are any initial requirements that must be presented prior to submitting an In-Cooperation TMRF to ACM.
ACM/SIG conferences using another "In-Cooperation" organization's name must comply with the requirements for the lending society in so far as permissions are concerned.
Approval Process
SIG Services will review all submitted paperwork and secure approval for the conference dates from the sponsoring Volunteer subunits, taking into consideration overlapping dates. ACM official approval may take up to two weeks after receipt of all application documents.
If you have questions contact (incoop@acm.org)
A TMRF must be submitted electronically and subsequently approved by the appropriate SIG(s), followed by an official approval response from ACM to the organizers.
A logo has been designed specifically for use with In Cooperation events and is shared with organizers when approval is granted. It's important to be aware that no In Cooperation event may publicize affiliation with ACM and/or an ACM SIG prior to obtaining official approval. This extends to CFPs, conference websites, all written materials, etc.
Should a cooperating event wish to have ACM act as publisher, the conference leaders must apply to ACM's International Conference Proceedings Series (ICPS). Information and a link to the submission form may be found here:
http://www.acm.org/publications/icps-series
Ø Exceptions have been made for several conferences grandfathered in, which ACM will continue to publish. Contact your SIG liaison if you have any questions.
ACM/Office of SIG Services – January 2013
Career Resource
ACM offers lifelong learning resources including online books from Safari, online courses from Skillsoft, webinars on the hottest topics in computing and IT, and more.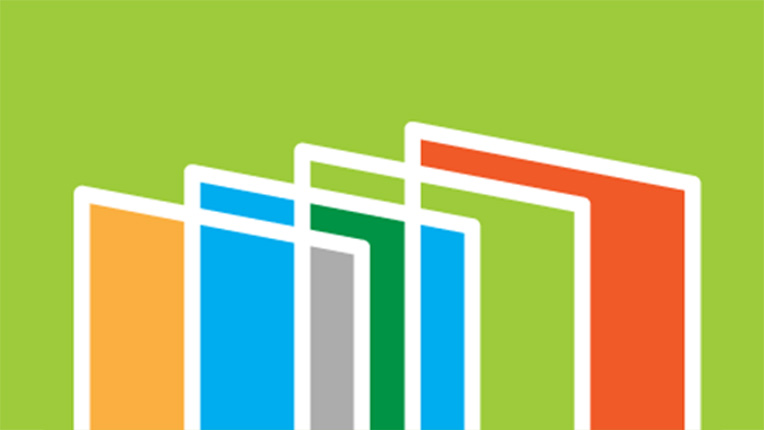 Why I Belong to ACM
Hear from Bryan Cantrill, vice president of engineering at Joyent, Ben Fried chief information officer at Google, and Theo Schlossnagle, OmniTI founder on why they are members of ACM.
Written by leading domain experts for software engineers, ACM Case Studies provide an in-depth look at how software teams overcome specific challenges by implementing new technologies, adopting new practices, or a combination of both. Often through first-hand accounts, these pieces explore what the challenges were, the tools and techniques that were used to combat them, and the solution that was achieved.