Section 6.8.3
Sample Speaker Agreement
Dear (name of speaker):
Congratulations on your proposal being selected for (name of conference) in (location) on (dates of conference).
Presentation:
This letter formalizes your Agreement with the (name of conference) Conference to present a (type of presentation/name of course, etc.) on (day, date) between (times). We reserve the right to revise this schedule and cancel you (presentation, course, etc.) should registration or other program conditions dictate. Notifications of changes in schedule or cancellation will be made as soon as the need become evident; but no later than (specific date).
Reimbursement:
The following payment will be made for the presentation: ($ Amount) honoraria You will be reimbursed for travel expense in accordance with the latest ACM travel regulations. Please complete and submit the attached Expense Voucher (conference to provide) to me no later than 15 days after the presentation of your course.
Presentation Equipment:
Presentation Equipment will be provided in the meeting room in accordance with your requirements. Please fill out the enclosed Presentation Equipment Form and return it to me by (exact date). Any requirement for computers and/or software and video projections should be submitted for approval by (specific date). Understandably due to the constraints of the conference budget these requests will be considered on an individual basis.
For use in promoting your presentation, the following description was prepared based on the information you submitted to us. (insert description here). Your signature on the bottom of this letter entitles us to use your name biographical information, photo and session descriptions in promotional literature.
Please submit any corrections or revisions to this information to me as soon as possible.
Two copies of this letter are enclosed. Please review the letter, sign and return one copy to me at your earliest convenience.
I am please that you (and other participants) will be presenting a (course, paper, etc.) at (name of conference). I look forward to meeting you in (month of conference). Please call me if you have any questions.
Sincerely,
Approved:
_____________________________
(Speaker's Name)
_____________________________
Date
_____________________________
Social Security Number
Enclosure:
Course Description
Expense Voucher
Presentation Equipment Form
Speaker Guidelines
Publish Your Work
ACM's prestigious conferences and journals are seeking top-quality papers in all areas of computing and IT. It is now easier than ever to find the most appropriate venue for your research and publish with ACM.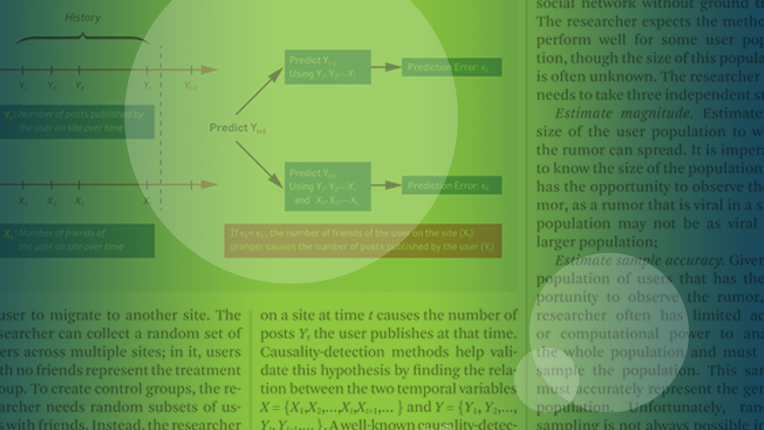 ACM Queue's "Research for Practice" is your number one resource for keeping up with emerging developments in the world of theory and applying them to the challenges you face on a daily basis. In this installment, Dan Crankshaw and Joey Gonzalez provide an overview of machine learning server systems. What happens when we wish to actually deploy a machine learning model to production, and how do we serve predictions with high accuracy and high computational efficiency? Dan and Joey's curated research selection presents cutting-edge techniques spanning database-level integration, video processing, and prediction middleware. Given the explosion of interest in machine learning and its increasing impact on seemingly every application vertical, it's possible that systems such as these will become as commonplace as relational databases are today.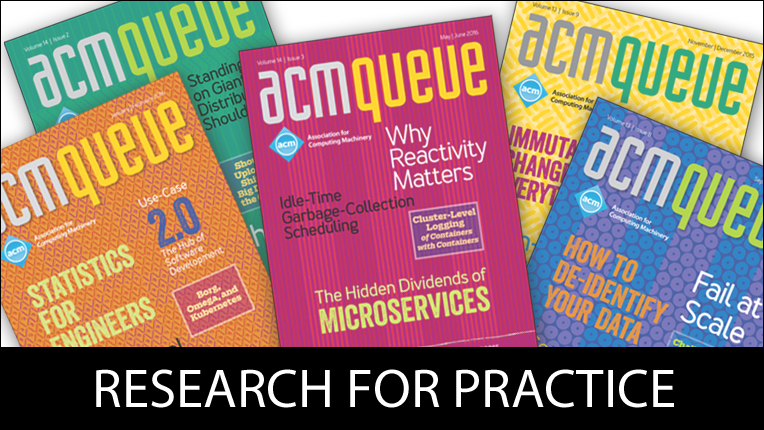 Why I Belong to ACM
Hear from Bryan Cantrill, vice president of engineering at Joyent, Ben Fried chief information officer at Google, and Theo Schlossnagle, OmniTI founder on why they are members of ACM.