Welcome to SIG Officers
Congratulations on your election to a SIG leadership position. As an elected leader for your SIG, there are many rewards, both personal and professional, which you will gain from the experience. There are also many responsibilities and many resources to help you fulfill the mission of your SIG.
Your job now is to continue to enhance the strong technical program for which the SIGs are known; to deliver high value for the membership dues, and quality service to the SIG members; to develop the next generation of volunteer leadership, and to administer your SIG in such a way that complements the many and diverse activities of the other SIGs and other ACM activities.
To enable you to accomplish this, there are many people to provide guidance and assistance: other SIG leaders, past SIG leaders, members of the SIG Governing Board and SGB EC, and the professional staff at ACM headquarters. Also, a wealth of management materials, workshops and reports are provided throughout the year.
This SIG Officer Manual is an excellent source of information concerning the key functions of your SIG. This and the other manuals (ACM Conference Manual and SIG Editors Manual) are available to any volunteer in your SIG. The contents of these manuals are available on the Volunteer Resources page.
We welcome your questions, comments, feedback, and, most important, your involvement and participation in the SIG leadership activities.
Please feel free to contact me at any time to discuss any aspect of the SIG organization.
Sincerely,
Joseph A. Konstan
ACM SIG Governing Board
General Information
In this major revision of the SIG Officer's Manual, begun in 2006, the goals are to reflect the current priorities and needs of SIG Officers and to make useful information available to them online. It is written with the newly elected SIG leader in mind, but aims to be useful to the more experience SIG leader as well.
This version of the Officer's Manual hopes to set out the basic language and assumptions for the governance and management of a SIG, including spotlighting common activities and programs as well as organizational strategies that might prove useful.
The first sections deal in some detail with the options SIG leaders have in how the SIG is organized and operates. It begins with the basics of roles and responsibilities for SIG officers, ways SIGs get their work done, the role of the SIG Executive Committee, etc. Next is consideration of membership benefits, with discussion and illustration of various benefits that SIGs currently provide to their members (both individually and as part of the community). The relationship between SIGs and their conferences is covered next, followed by information on Budget and Finance, and Awards.
An appendix of useful reference materials rounds out this material.
Network with like-minded professionals and enjoy unique opportunities to share technical expertise and first-hand knowledge of the latest trends.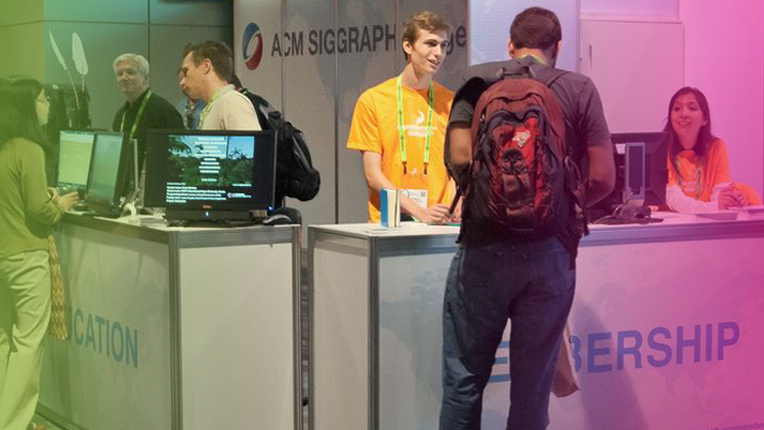 Virtual Conferences
In March 2020 ACM formed a Presidential Task Force (PTF) to help conference organizers transition their events to online. The PTF is working on a guide to offer practical advice and shed light on the largely unfamiliar territory of online conferencing.
The report, available here, includes pointers to a live document with additional resources. We welcome comments, suggestions and experience reports from the community.