Contact Us About Membership
ACM Member Services
Phone: 1 800 342-6626 (US/Canada)
+1 212 626-0500 (Global)
Fax:+1 212 944-1318 (Global)
Email: acmhelp@acm.org
Office Hours:
Monday through Friday
8:30 am – 4:30 pm US EST
Mail Payments to:
ACM
General Post Office
P.O. Box 30777
New York, NY 10087-0777
USA
---
ACM Membership Department Contacts
Cindy Ryan
Associate Director of Membership
ACM Membership Department
ryanc@hq.acm.org
+1-212-626-0510
Yan Timanovsky
Education Manager
ACM Membership Department
timanovsky@hq.acm.org
+1-212-626-0515
Bruce Shriver
Senior Marketing Manager
Office of Marketing & Membership
shriver@hq.acm.org
+1-212-626-0521
Carol Wierzbicki
Web Content Manager
Office of Marketing & Membership
wierzbicki@hq.acm.org
+1-212-626-0514
Jim Ormond
PR & Media Relations Specialist
Office of Marketing & Membership
ormond@hq.acm.org
+1-212-626-0505
Sean Ryan
Digital Communications Coordinator
Office of Marketing & Membership
ryan.sean@hq.acm.org
+1-212-626-0525
Megan Burns
Marketing Coordinator
Office of Marketing & Membership
burns@hq.acm.org
+1-212-626-0520
The ACM Conference on Computer-Supported Cooperative Work and Social Computing is the premier venue for presenting research in the design and use of technologies that affect groups, organizations, communities, and networks. Keynote speakers are Google Data Editor Simon Rogers and Instagram Co-founder Mike Krieger.
Publish Your Work
Publishing your work with ACM is easier than ever. Find the most appropriate venues for your research. ACM's prestigious conferences and journals are seeking top-quality papers in all areas of computing and IT.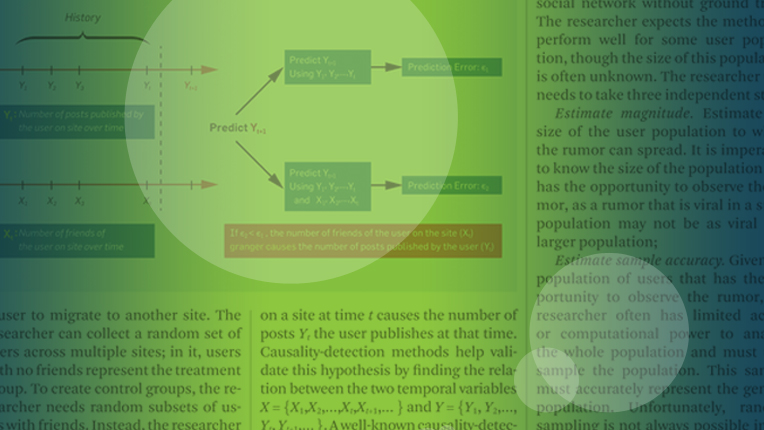 ACM is a volunteer-led and member-driven organization. Everything ACM accomplishes is through the efforts of people like you. A wide range of activities keep ACM moving, including organizing conferences, editing journals, reviewing papers and participating on boards and committees, to name just a few. Find out all the ways that you can volunteer with ACM.