Chapter-in-a-Box contains the resources required for organizing and maintaining an ACM chapter. This compilation of materials and practices includes advice about recruiting members, ideas for activities, how-tos for running meetings and conferences, and much more.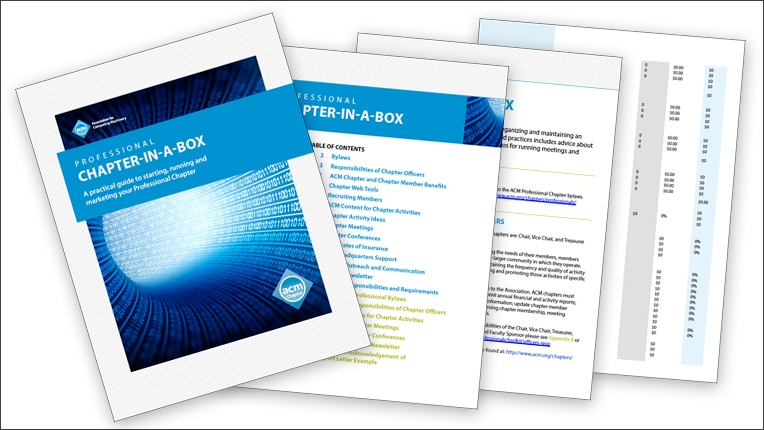 ACM provides guidelines that direct chapters toward effective, efficient operation and accountability. Find out how to assure your chapter's success as a forum for discussion, debate and dialogue on computing issues, impacts and opportunities.
ACM offers resources to recruit members, manage finances, organize meetings and events, schedule speakers, guide member outreach and communications, recognize service, and more.
Chapters are the "local neighborhoods" of ACM. They serve as activity hubs for ACM members and the computing community at large, offering seminars, presentations, and opportunities to meet peers and experts in many computing fields.