The 10th Heidelberg Laureate Forum offers young researchers and other participants the opportunity to connect with scientific pioneers and learn how the laureates made it to the top of their fields as some of the brightest minds in mathematics and computer science come together for an unrestrained, interdisciplinary exchange. 22 ACM A.M. Turing Award and ACM Prize in Computing recipients are participating this year.
Livestreamed events for September 29:
04:45-05:45 EDT (08:45-09:45 UCT)
Panel Discussion - Generative AI: Promises and Perils
Sanjeev Arora (2011 ACM Prize in Computing Recipient)
Margo Seltzer (2023-24 ACM Athena Lecturer)
This panel will discuss numerous critical issues concerning generative AI, the possibilities that it may offer, the very real potential for dangers therein, and much more.
05:45-06:30 EDT (09:45-10:30 UCT)
Panel Discussion – How Do We Ensure AI Benefits Humans?
Vinton Cerf (2004 ACM A.M. Turing Award Laureate)
This panel will discuss the direction and speed at which AI is growing, the effectiveness of teaching ethics alongside technology, problems the early pioneers in computing might not have foreseen, and more.
In a major step in its transition to fully Open Access (OA) publication of all content on the ACM Digital Library, ACM will transition the International Conference Proceedings Series (ICPS) to a fully OA publishing model from January 2024. In the new model, all ICPS papers will be made OA upon publication, and existing ICPS papers will be converted to OA. Some authors who are not at ACM Open institutions will be required to pay Article Processing Charges (APCs). The model will apply to all conferences for which the Call for Papers will be issued on or after January 1, 2024.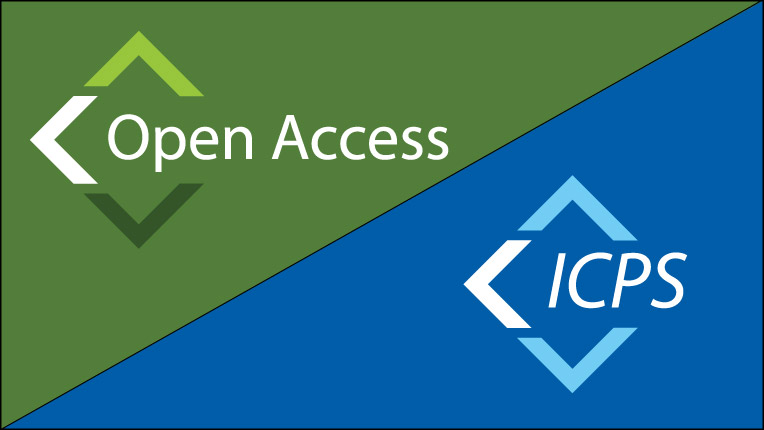 The journals of ACM once again had an impressive showing in the latest Journal Citation Reports release from Clarivate, with notable performances across the entire portfolio and fifteen journals receiving their first impact factors—including four titles from the innovative Proceedings of the ACM (PACM) program. ACM's flagship magazine Communications of the ACM (CACM) continued its dominance by receiving an all-time high impact factor of 22.7, placing it first in all three of its categories, and ACM Computing Surveys (CSUR) which continued to ascend with an impact factor of 16.6, placing it third in the Computer Science, Theory & Methods category.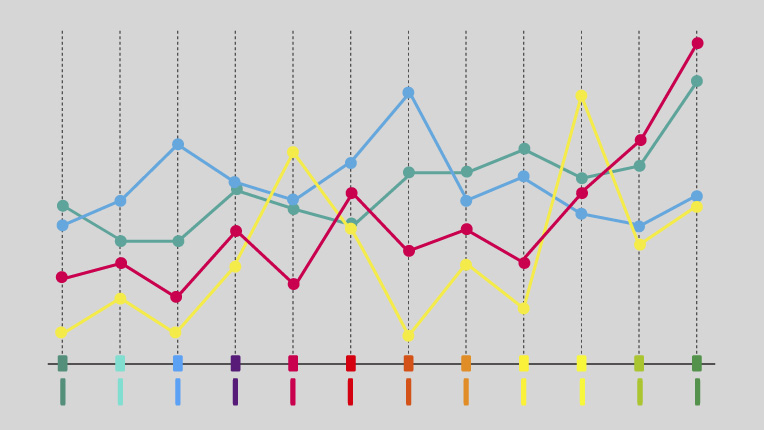 ACM has made the decision to cease print publication for ACM's journals and transactions as of January 2024. There were several motivations for this change: ACM wants to be as environmentally friendly as possible; print journals lack the new features and functionality of the electronic versions in the ACM Digital Library; and print subscriptions, which have been declining for years, have now reached a level where the time was right to sunset print. Please contact acmhelp@acm.org should you have any questions.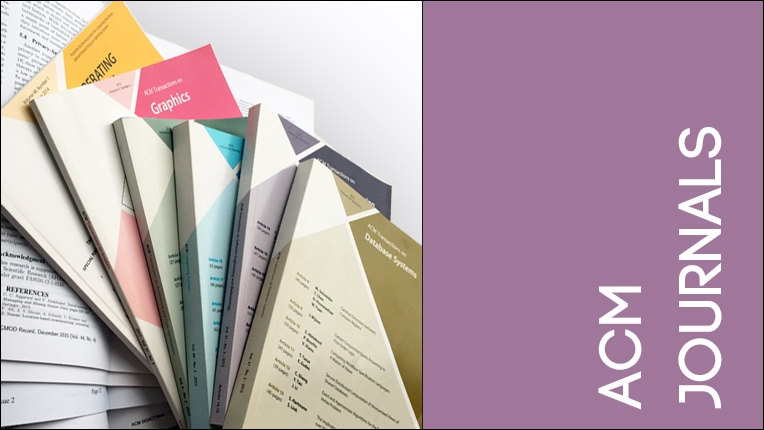 ACM has created a new Skills Bundle add-on providing unlimited access to ACM's collection of thousands of online books, courses, and training videos from O'Reilly, Skillsoft Percipio, and Pluralsight. ACM's collection includes more than 60,000 online books and video courses from O'Reilly, 9,700 online courses and 11,000 eBooks and audiobooks from Skillsoft, and 2,000 courses from Pluralsight.
The new Skills Bundle add-on is available to paid Professional Members only. Visit the ACM subscription page or contact Member Services to add the Skills Bundle to your membership.
ACM TechBriefs is a series of short technical bulletins by ACM's Technology Policy Council that present scientifically-grounded perspectives on the impact of specific developments or applications of technology. Designed to complement ACM's activities in the policy arena, the primary goal is to inform rather than advocate for specific policies. he new edition is focused on the rapid commercialization of generative AI (GenAI) posing multiple large-scale risks to individuals, society, and the planet which requires a rapid, internationally coordinated response to mitigate.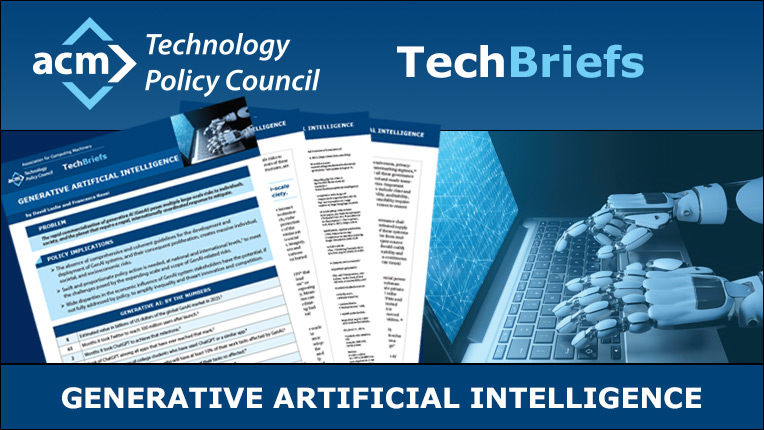 ACM's US Technology Policy Committee (USTPC) hosted a HotTopics webinar session, "With Liberty and Web Accessibility for All: Getting the DOJ's Upcoming Rulemaking Right"—now available on demand. The panel of ACM experts discussed what the new rules should look like, whether they can be crafted to well serve both user and business interests, what assistive technologies must they enable, if the new rules fully meet the needs of the one in four Americans affected by some form of disability, and how accessible websites should be designed to conform with the Americans with Disabilities Act.
In response to major advances in generative AI technologies—as well as the significant questions these technologies pose in areas including intellectual property, the future of work, and even human safety—ACM's global Technology Policy Council (TPC) has issued "Principles for the Development, Deployment, and Use of Generative AI Technologies." Drawing on the deep technical expertise of computer scientists in the United States and Europe, the TPC statement outlines eight principles intended to foster fair, accurate, and beneficial decision-making concerning generative and all other AI technologies.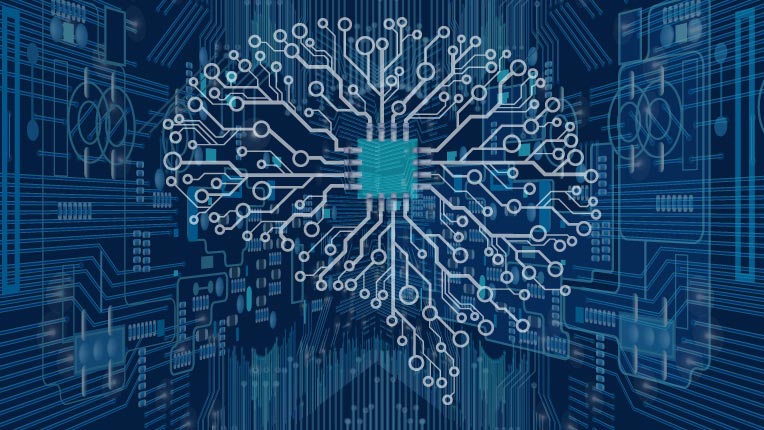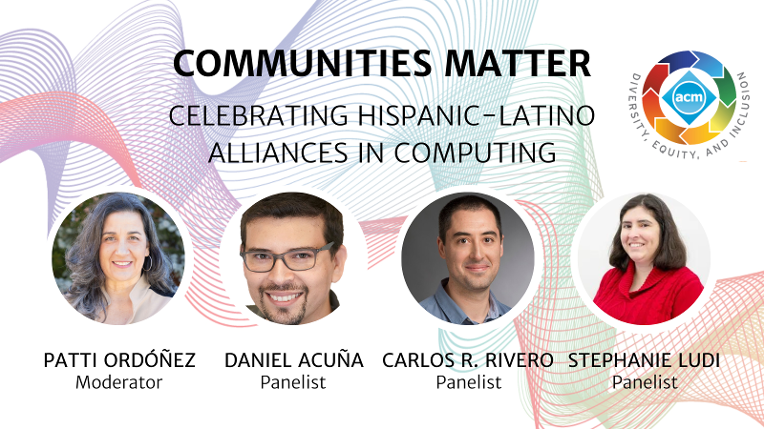 Why do communities matter? Why should you spend time and energy on fostering a community in your field? In recent years, many initiatives have been launched aimed at empowering underrepresented groups by creating communities. To celebrate Hispanic-Latino Heritage Month, the ACM DEI Council invited three members who are passionate about fostering diversity and inclusivity in computing to share their journeys as computing professionals, acknowledge their influences, and discuss the benefits and challenges of building alliances in the panel "Communities Matter: Celebrating Hispanic-Latino Alliances in Computing," on Wednesday, September 27, 11 am EDT.
People of ACM Interview
Briana B. Morrison is an Associate Professor at the University of Virginia. Her research focuses on computer science education, broadening participation in computing, and increasing K-12 access to qualified computing teachers. Morrison's honors include a University of Nebraska Omaha Outstanding Teaching Award and a Georgia Tech College of Computing Dissertation Award. In her interview, she discusses how is the learning of computer science similar to other disciplines, effective strategies for reducing dropout and failure rates for introductory CS classes, her work with EngageCSEdu, and more.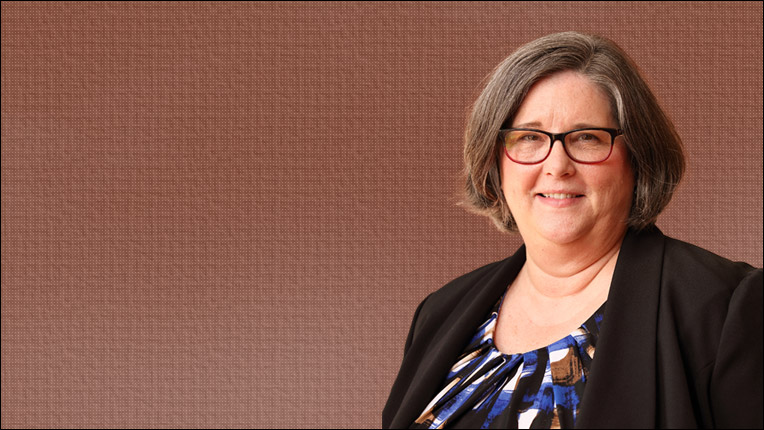 ACM has opened the articles published during the first 50 years of its publishing program, from 1951 through the end of 2000, These articles are now open and freely available to view and download via the ACM Digital Library. ACM's first 50 years backfile contains more than 117,500 articles on a wide range of computing topics. In addition to articles published between 1951 and 2000, ACM has also opened related and supplemental materials including data sets, software, slides, audio recordings, and videos.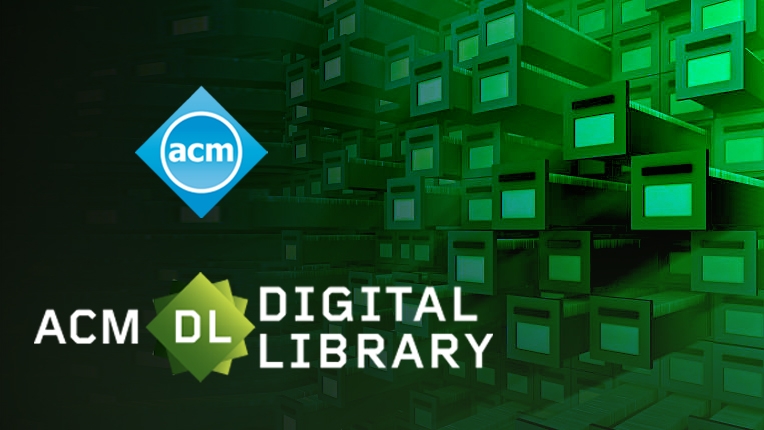 People of ACM Interview
David Atienza Alonso is a Professor of Electrical and Computer Engineering, Head of the Embedded Systems Laboratory and Scientific Director of the EcoCloud Sustainable Computing Center at the Swiss Federal Institute of Technology in Lausanne. His research interests include system-level design methodologies for high-performance multi-processor system-on-chip and low-power Internet-of-Things systems, as well as ultra-low power edge AI architectures for wireless body sensor nodes and smart embedded systems. In his interview, he discusses thermal management, making computing more sustainable, a common thread that runs through his work, and more.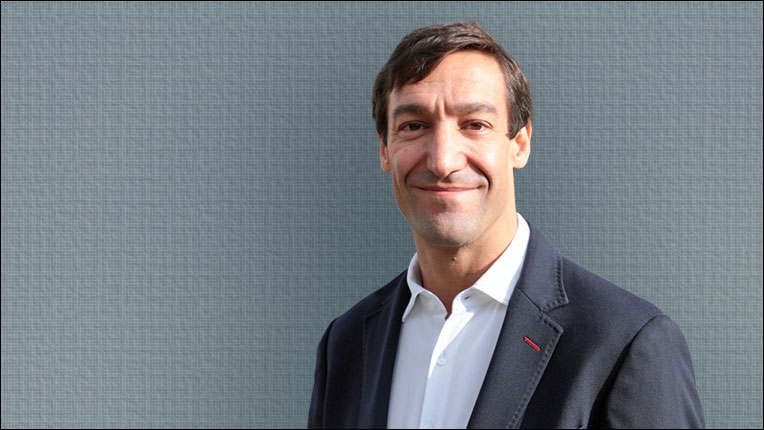 ACM ByteCast
ACM ByteCast is ACM's series of podcast interviews with researchers, practitioners, and innovators who are at the intersection of computing research and practice. In this episode of ACM ByteCast, Bruke Kifle hosts Kush Varshney, a distinguished research scientist and manager at IBM Research in New York. He leads the machine learning group in the Foundations of Trustworthy AI Department, where he applies data science and predictive analytics to the fields of healthcare, public affairs, algorithmic fairness, and international development. Varshney shares a few key moments which have helped to shape the course of his career, discusses some of the risks inherent in emerging technologies such as generative AI, and more.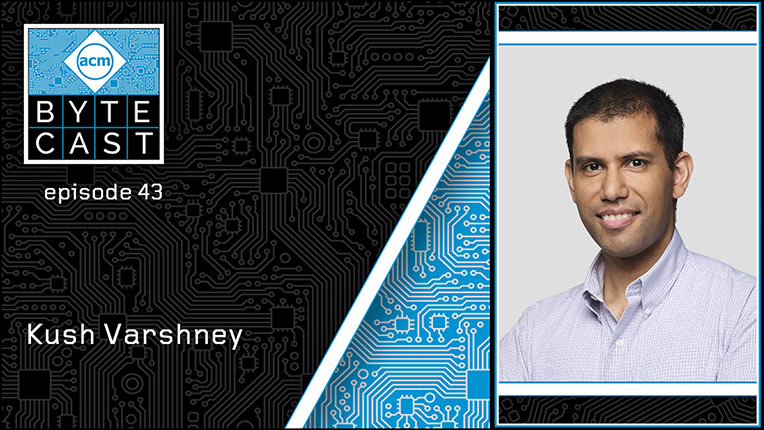 View on Demand - Celebrating Technology Leaders: Inspiring Women of DevOps
DevOps engineering is a relatively new career focused on building bridges between the developmental and operational sides of software development. But what does it take to become a DevOps engineer? What kind of work environment do they operate in? And is it a promising career for women in tech? View the most recent episode of "ACM-W Celebrating Technology Leaders," with host Bushra Anjum, in which you will hear from women with successful DevOps careers and learn from their experiences working in DevOps and as women in the field.
ACM is deeply committed to fostering a scientific community that both supports and benefits from the talents of community members from a wide range of backgrounds. To this end, ACM has adopted new demographic questions developed by ACM's Diversity, Equity, and Inclusion Council to understand current levels of participation and to gauge our success at advancing DEI. It is mandated that they be used throughout ACM for all activities, and responses will be required from all ACM authors, reviewers, conference attendees, volunteers, and members. Please take the time to fill out your questionnaire today.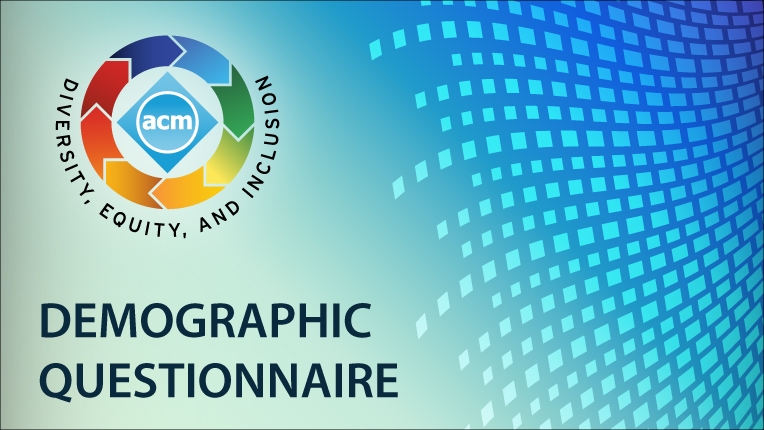 The International Conference on Mobile Computing and Networking is dedicated to addressing the challenges in the areas of mobile computing and wireless and mobile networking, serving as a highly selective, premier international forum addressing networks, systems, algorithms, and mobile computer and wireless network support. Sessions include "Battery-Free Robots, Implants & Underwater Sensors," "Smartphone Apps & Platforms," and more. Keynote speakers will be Ada Poon (Stanford University), Nuria Oliver (Data-Pop Alliance), and Xinyu Zhang (University Of California San Diego). The event will be held in Madrid, Spain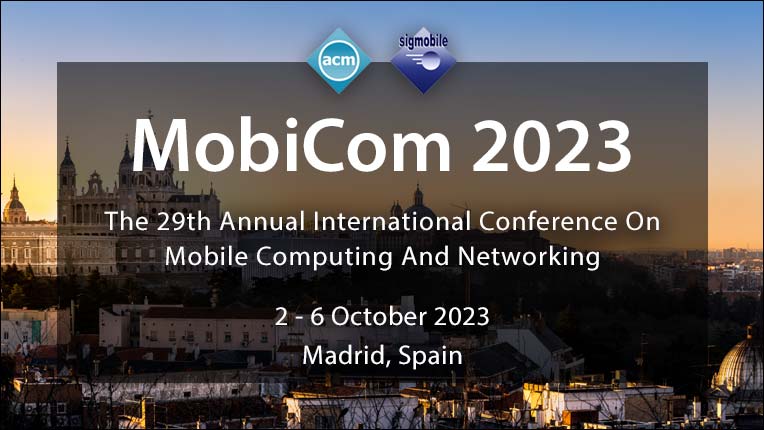 UbiComp / ISWC is a premier interdisciplinary venue in which leading international researchers, designers, developers, and practitioners in the field present and discuss novel results in all aspects of ubiquitous, pervasive and wearable computing and promote the understanding of human experiences and social impacts that these technologies facilitate. UbiComp will again be collocated with the ACM International Symposium on Wearable Computers (ISWC). Keynote speakers will be Fernanda Viégas (Google), Martin Wattenberg (Martin Wattenberg), and Yeshimabeit "Yeshi" Milner (Data for Black Lives). This event will be held in Cancun, Mexico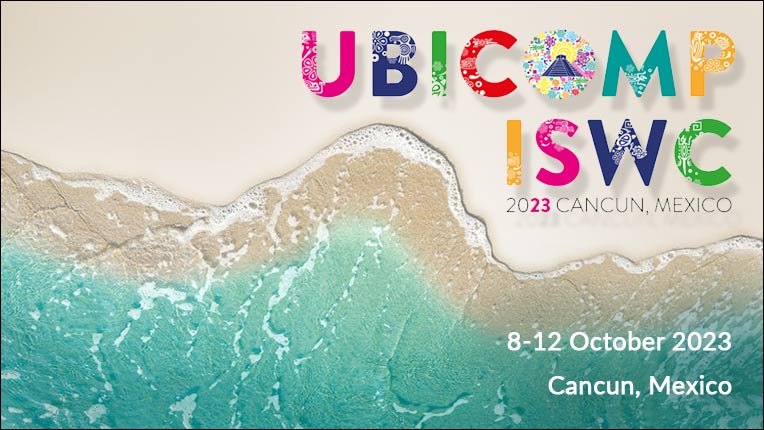 The ACM Conference on Computer-Supported Cooperative Work and Social Computing explores the technical, social, material, and theoretical challenges of designing technology to support collaborative work and life activities. In addition to several presentations and demonstrations, panels include "The Shapes of the Fourth Estate During the Pandemic," "Chilling Tales: Understanding the Impact of Copyright Takedowns on Transformative Content Creators," and more. Keynote speakers will be author, journalist, and activist Cory Doctorow (OpenCola) and Rumman Chowdhury (Parity Consulting). The event will be held in Minneapolis, Minnesota, USA.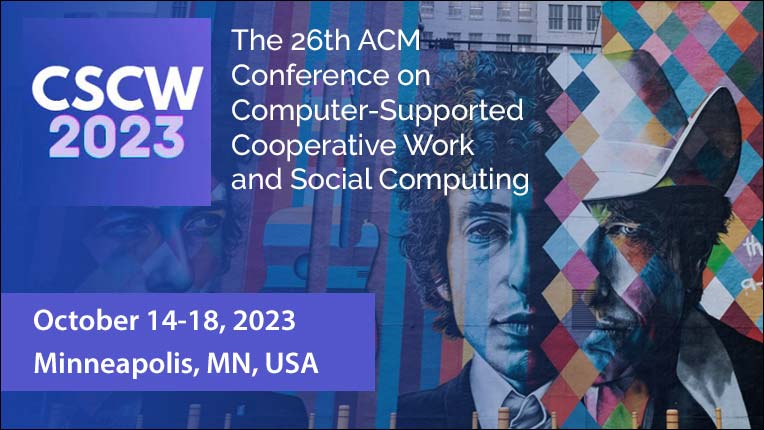 In this article from the October 2023 issue of Communications of the ACM, Michael Seymour, et al. take a look beyond the concept of "Deep Fakes" and into the world of "Digital Humans." Within the next five years, the way we work, live, play, and learn will be changed by digital humans (chatbots and avatars with very realistic human faces). Digital humans are already gaining popularity as social media influencers, and they will soon evolve into digital sales assistants, fashion advisers, and personal shoppers able to model how customers will look and move in the latest ensembles. What does the future hold for these AI entities and the real world they can affect?
For Practitioners
Dramatic advances in the ability to gather, store, and process data have led to the rapid growth of data science and its mushrooming impact on nearly all aspects of the economy and society. Data science has also had a huge effect on academic disciplines with new research agendas, new degrees, and organizational entities. Recognizing the complexity and impact of the field, Alfred Spector, Peter Norvig, Chris Wiggins, and Jeannette Wing have completed a new textbook on data science, Data Science in Context: Foundations, Challenges, Opportunities, published in October 2022. With deep and diverse experience in both research and practice, across academia, government, and industry, the authors present a holistic view of what is needed to apply data science well.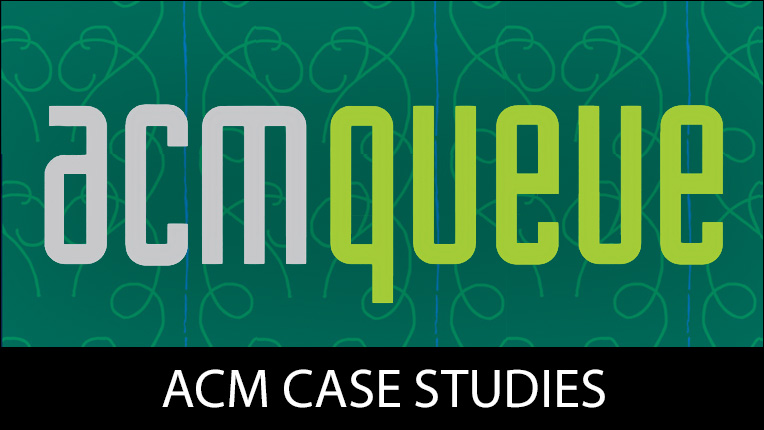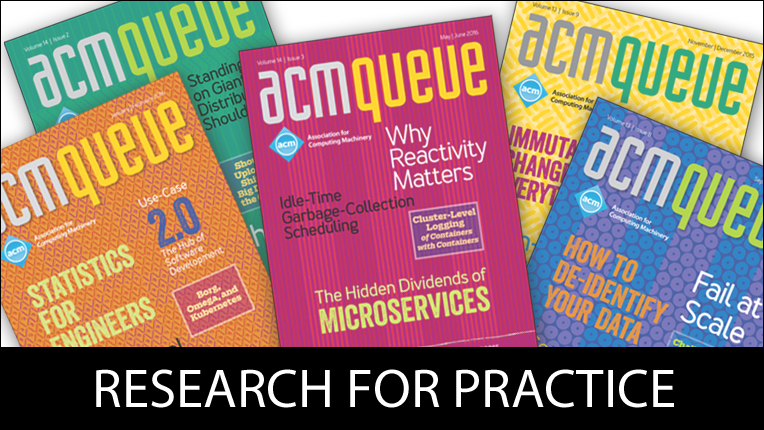 For Practitioners
ACM Queue's "Research for Practice" serves up expert-curated guides to the best of computing research, and relates these breakthroughs to the challenges that software engineers face every day. In this installment, "OS Scheduling," Kostis Kaffes, incoming Assistant Professor at Columbia University and software engineer at SystemsResearch@Google, offers his take on better scheduling policies for modern computing systems focusing on a trio of papers. The first paper challenges the putative tradeoff between low latency and high utilization. The second enables the creation of arbitrary scheduling policies by factoring apart the creation and manipulation of policy. And the final selection addresses the choice of policy on an application-by-application basis.
Get Involved
Encourage your colleagues to join ACM, share the benefits of ACM and receive free gifts for participating. Your support of ACM is critical to our continuing efforts to advance computing as a science and a profession.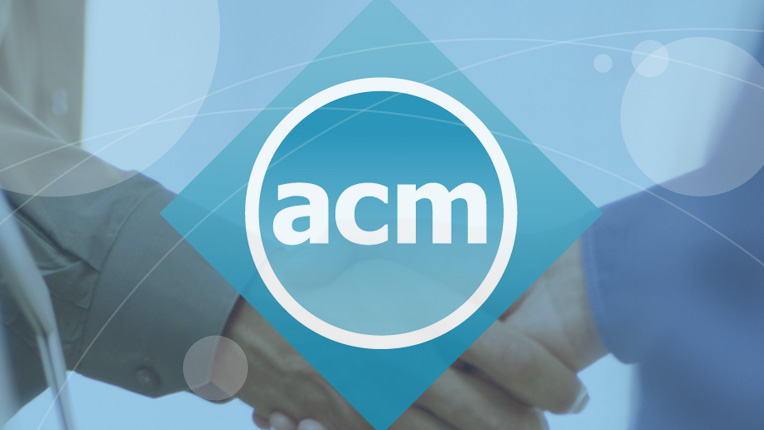 Premier Resource
The most comprehensive collection of full-text articles and bibliographic records covering computing and information technology includes the complete collection of ACM's publications.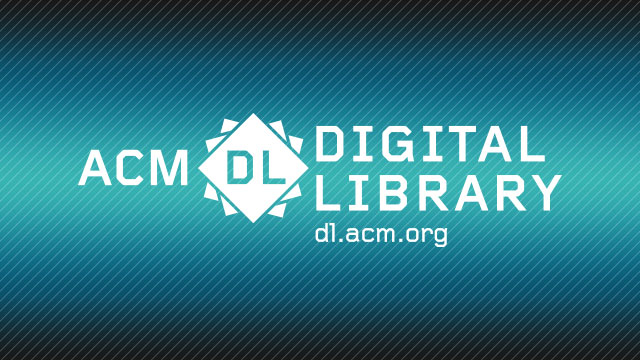 Career Resource
ACM offers lifelong learning resources including online books and courses from Skillsoft, TechTalks on the hottest topics in computing and IT, and more.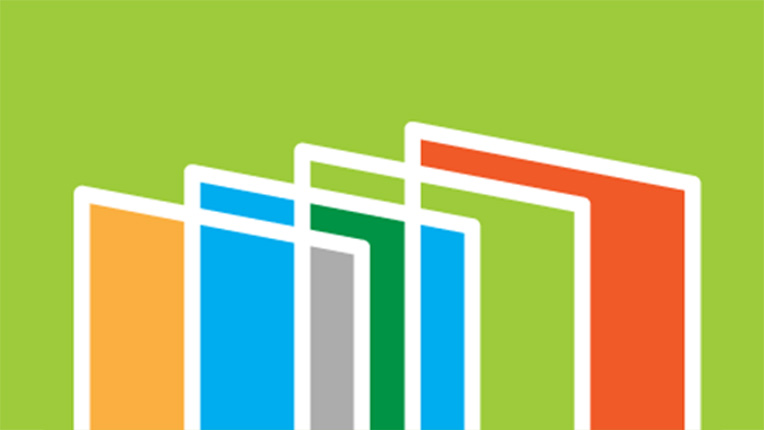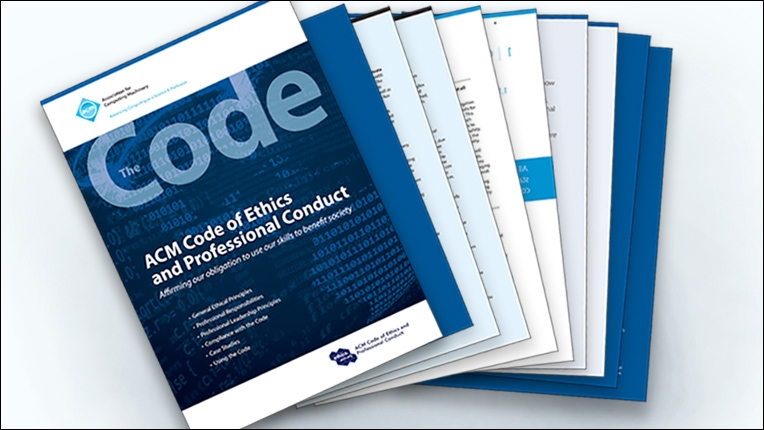 ACM recently updated its Code of Ethics and Professional Conduct. The revised Code of Ethics addresses the significant advances in computing technology since the 1992 version, as well as the growing pervasiveness of computing in all aspects of society. To promote the Code throughout the computing community, ACM created a booklet, which includes the Code, case studies that illustrate how the Code can be applied to situations that arise in everyday practice and suggestions on how the Code can be used in educational settings and in companies and organizations. Download a PDF of the ACM Code booklet.
On March 3, 2022, ACM's Executive Committee decided not to hold any conferences in Russia while the conflict in the Ukraine and the humanitarian crisis in Europe continue. This decision applies to ACM sponsored conferences and workshops as well as in-cooperation events.