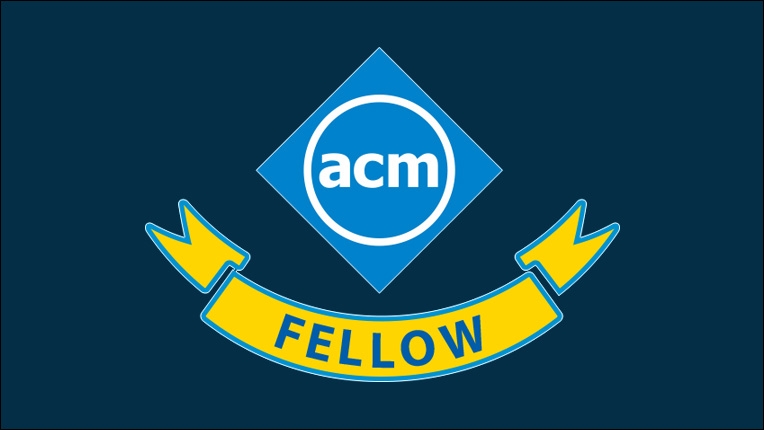 Awards & Recognition
ACM has named 57 members ACM Fellows for significant contributions in areas including cybersecurity, human-computer interaction, mobile computing, and recommender systems among many other areas. The ACM Fellows program recognizes the top 1% of ACM Members for their outstanding accomplishments in computing and information technology and/or outstanding service to ACM and the larger computing community. In keeping with ACM's global reach, the 2022 Fellows represent universities, corporations, and research centers in Canada, Chile, China, France, Germany, Israel, the Netherlands, Spain, Switzerland, and the United States.
ACM TechBriefs is a series of short technical bulletins by ACM's Technology Policy Council that present scientifically-grounded perspectives on the impact of specific developments or applications of technology. Designed to complement ACM's activities in the policy arena, the primary goal is to inform rather than advocate for specific policies. The new edition states that the ubiquity of algorithmic systems creates serious risks that are not being adequately addressed. A recurring theme of the TechBrief is that while perfectly safe algorithmic systems are not possible, achievable steps can be taken to make them safer. To that end, it recommends that enabling safer algorithmic systems must be a high research and policy priority of governments and all stakeholders.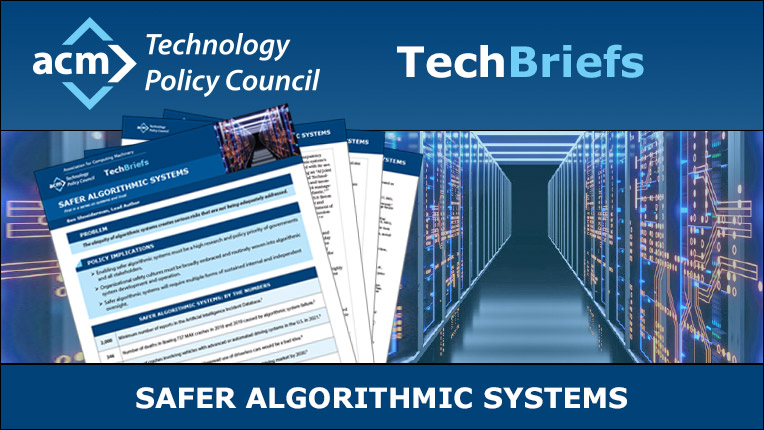 Election to the National Academy of Engineering is among the highest professional distinctions accorded to an engineer. Academy membership honors those who have made outstanding contributions to engineering research, practice, or education. Congratulations to the ACM Fellows who are among this year's members:
Shih-Fu Chang
Ramalingam Chellappa
Nicholas Higham
Xuedong D. Huang
William Sanders
Stefan Savage
Amin Vahdat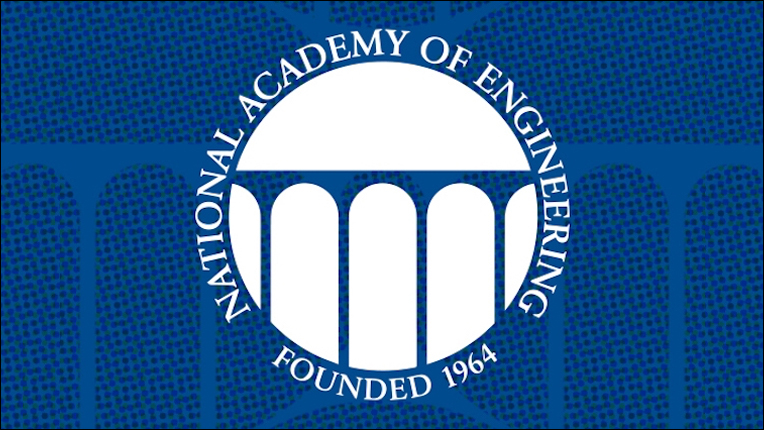 ACM Elections
In accordance with ACM Bylaw 6, the following SIGs will hold elections in 2023: SIGAPP, SIGARCH, SIGCAS, SIGDOC, SIGEnergy, SIGEVO, SIGMETRICS, SIGMICRO, SIGOPS, SIGSPATIAL, and SIGWEB.
ACM's Policy and Procedure on SIG Elections requires that those SIGs holding elections notify their membership of candidates for elected offices.
You can view the candidate slate here.
*ACM SIGGRAPH's election will commence on 15 June 2023.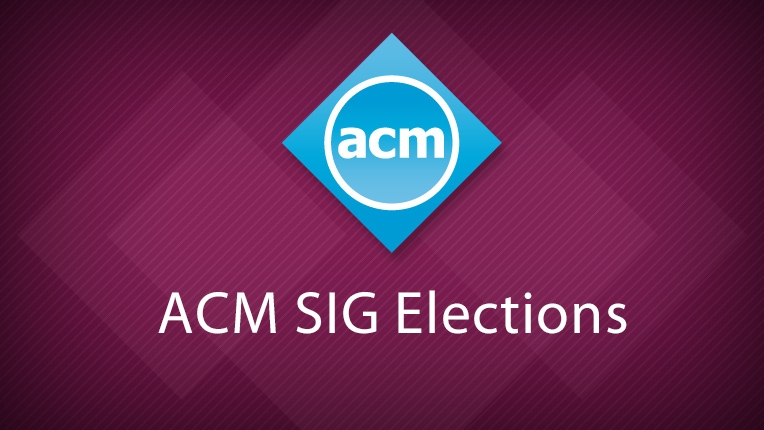 Awards & Recognition
To highlight and encourage more research focused on modelling the devastating impact of climate change, ACM has established the ACM Gordon Bell Prize for Climate Modelling. The new award aims to recognize innovative parallel computing contributions toward solving the global climate crisis. Climate scientists and software engineers will be evaluated for the award based on the performance and innovation in their computational methods. The deadline to apply for the inaugural award is April 15, 2023.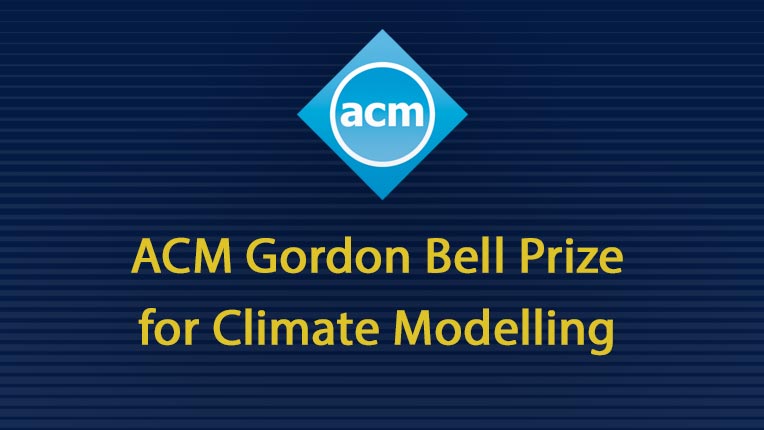 The 10th Heidelberg Laureate Forum will bring together some of the brightest minds in mathematics and computer science for an unrestrained, interdisciplinary exchange. During the weeklong conference, young researchers and other participants have the opportunity to connect with scientific pioneers and learn how the laureates made it to the top of their fields. Laureate lectures and discussions plus various interactive program elements are some of the Forum's fundamental elements. Young researchers can apply to attend the 10th HLF until Saturday, February 11, 2023. Application information can be found here.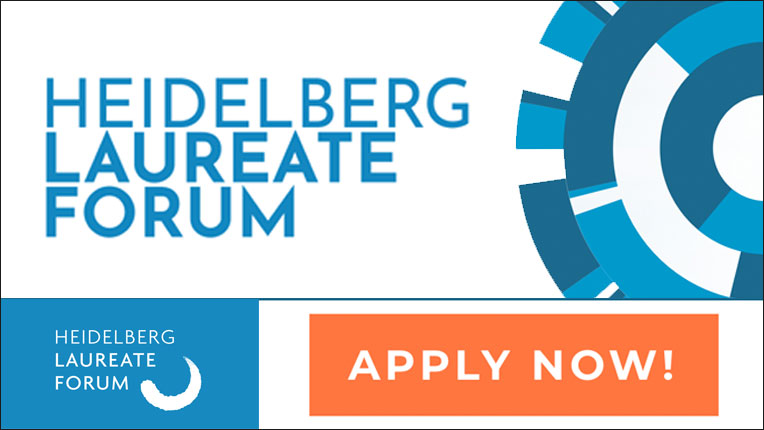 ACM's US Technology Policy Committee has released a Statement on Principles for the Development and Deployment of Equitable, Private, and Secure Remote Proctoring Systems. The statement provides a framework to guide those developing and deploying remote proctoring systems to ensure that these systems are private, secure, fair, and accessible for all users. The statement refines and expands upon principles first developed and published in August of 2021 as the COVID pandemic increased the use of, but not necessarily the adoption of, adequate policies and practices to govern such systems.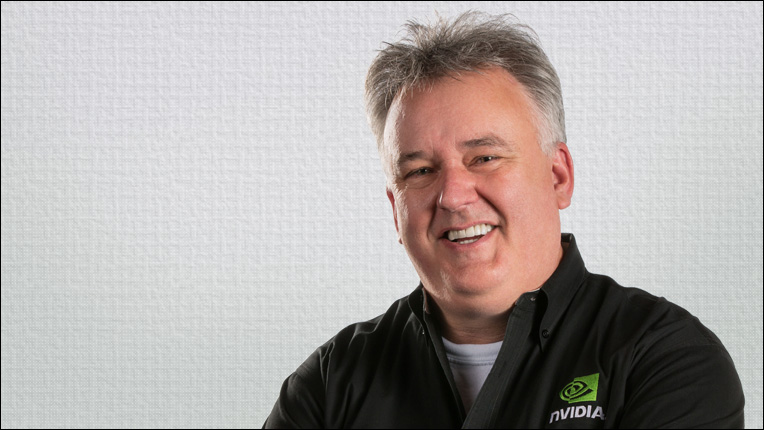 ACM ByteCast
ACM ByteCast is a podcast series from ACM's Practitioner Board in which hosts Rashmi Mohan, Bruke Kifle, and Scott Hanselman interview researchers, practitioners, and innovators who are at the intersection of computing research and practice. Guests share their experiences, the lessons they've learned, and their own visions for the future of computing. In the latest episode of ACM ByteCast, host Rashmi Mohan interviews guest Neil Trevett. Trevett is a pioneer in the world of computer graphics, Vice President of Developer Ecosystems at NVIDIA, and President of the Khronos Group. Here, Trevett discusses the evolution of computer graphics, how 3D in e-commerce is changing the landscape, looking towards the exciting future in technology, and much more.
People of ACM Interview
Jeanna N. Matthews is a Professor of Computer Science at Clarkson University and an affiliate of the non-profit research organization Data & Society. Her current work focuses on securing societal decision-making processes and supporting the rights of individuals in a world of automation. She has published research in a broad range of systems topics from virtualization and cloud computing to social media security and distributed file systems. In her interview, Matthews discusses her interest in operating systems, civil discourse in computing, fair and transparent algorithms, and more.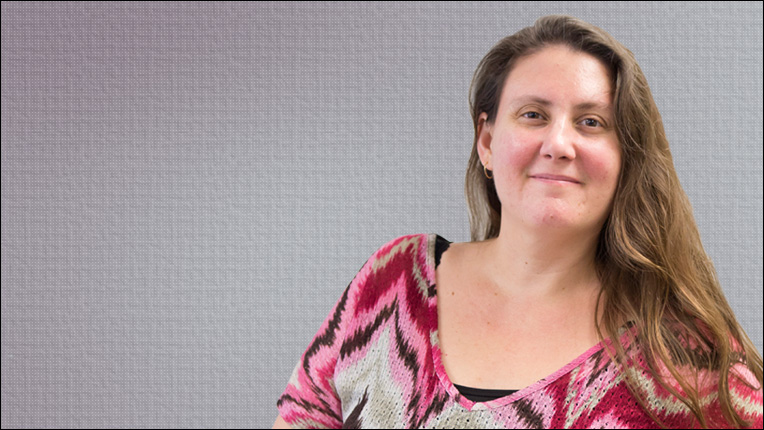 ACM has opened the articles published during the first 50 years of its publishing program, from 1951 through the end of 2000, These articles are now open and freely available to view and download via the ACM Digital Library. ACM's first 50 years backfile contains more than 117,500 articles on a wide range of computing topics. In addition to articles published between 1951 and 2000, ACM has also opened related and supplemental materials including data sets, software, slides, audio recordings, and videos. Read the news release.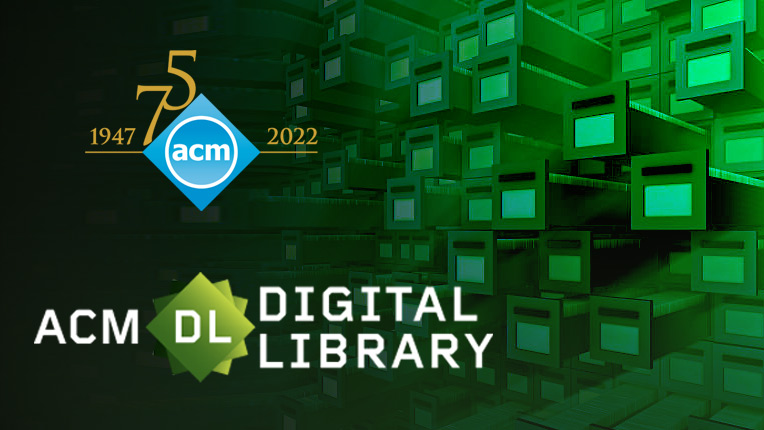 People of ACM Interview
Hang Li is the Head of Research at ByteDance, a multinational internet technology company headquartered in Beijing. Among its holdings, ByteDance owns TikTok, a short-form video hosting service, and Douyin, a Chinese counterpart. Li has published five books and more than 150 technical papers in areas including information retrieval, natural language processing, machine learning, and data mining. In his interview, Li discusses his work at ByteDance and their newest products, human language processing, and longstanding challenges in machine learning.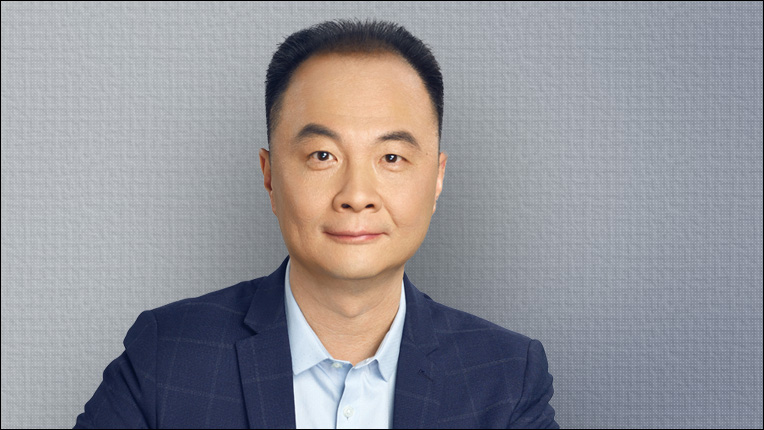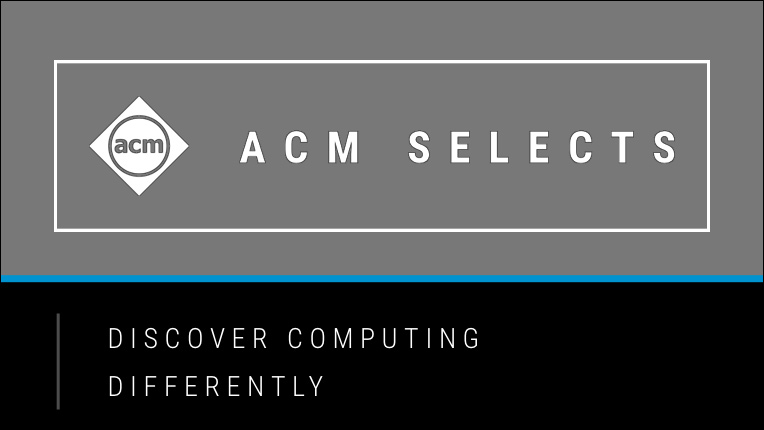 ACM Selects are themed shortlists curated by subject matter experts for both serious and emerging computing professionals, with the goal of providing new ways to discover relevant resources. The latest Selects covers "Getting Started With Internet Of Things: Computing And Communication", which offers a set of articles describing and motivating the IoT, and deep dives into the major aspects of IoT such as communication protocols, edge-to-cloud continuum, AI and data analytics, and security/privacy. You can find part two of this Selects here. Please visit our archive of Selects on a variety of subjects which is available here.
The ACM/SIGDA International Symposium on Field-Programmable Gate Arrays is a premier conference for presentation of advances in FPGA technology. Workshops and tutorials include "FPGA Architecture for Deep Learning," "Enabling Networking for Distributed Applications on FPGA Clusters," "Workshop on Security for Custom Computing Machines," "Leveraging MLIR to Design for AI Engines," and more. Keynote speakers are Saman Amarasinghe (MIT) and Jaideep Dastidar (AMD). The 31st edition of FPGA will be held in Monterey, California, USA.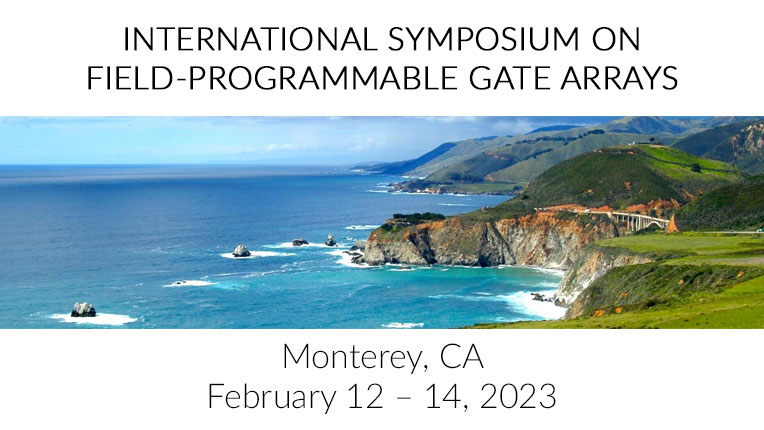 The 24th International Workshop on Mobile Computing Systems and Applications continues the series of highly selective, interactive workshops focused on mobile applications, systems, and environments, as well as their underlying state-of-the-art technologies. HotMobile's small workshop format makes it ideal for processing and discussing new directions or controversial approaches. HotMobile seeks proposals for posters and live demonstrations describing novel work on mobile systems, applications, and services. This year's conference will be held in Orange County, California, USA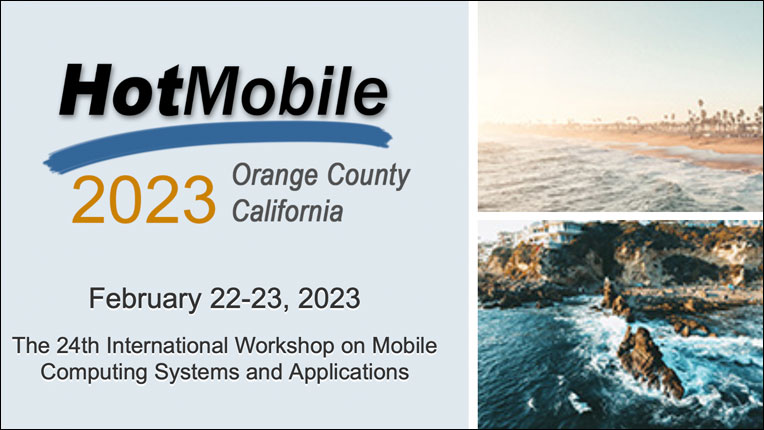 The ACM International Conference on Web Search and Data Mining is one of the premier conferences on web-inspired research involving search and data mining. Workshops include "Collaboration of Humans and Learning Algorithms for Data Labeling," "Machine Learning on Graphs," and more. WSDM is a highly selective conference that includes invited talks, as well as refereed full papers. Keynote speakers are Ya-Qin Zhang (Tsinghua University), Maarten de Rijke (University of Amsterdam), and Rosie Jones (Spotify). The event will be held in Singapore.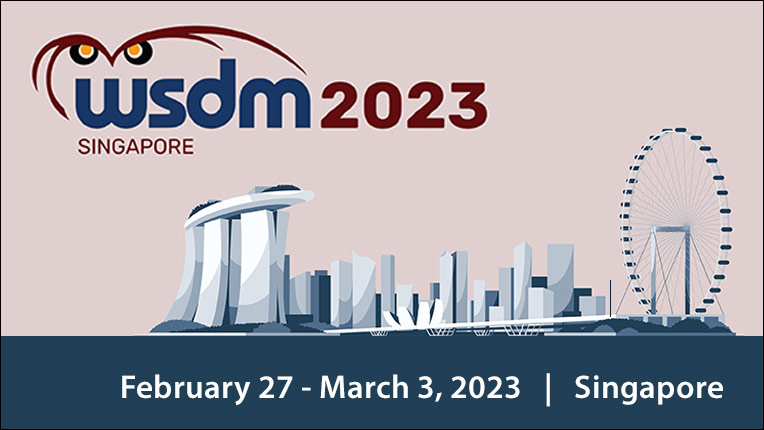 For Practitioners
ACM Queue's "Research for Practice" serves up expert-curated guides to the best of computing research, and relates these breakthroughs to the challenges that software engineers face every day. In this installment, "Crash Consistency," we asked Ram Alagappan, an Assistant Professor at the University of Illinois Urbana Champaign, to survey recent research on crash consistency—the guarantee that application data will survive system crashes. Unlike memory consistency, crash consistency is an end-to-end concern, requiring not only that the lower levels of the system are implemented correctly, but also that their interfaces are used correctly by applications.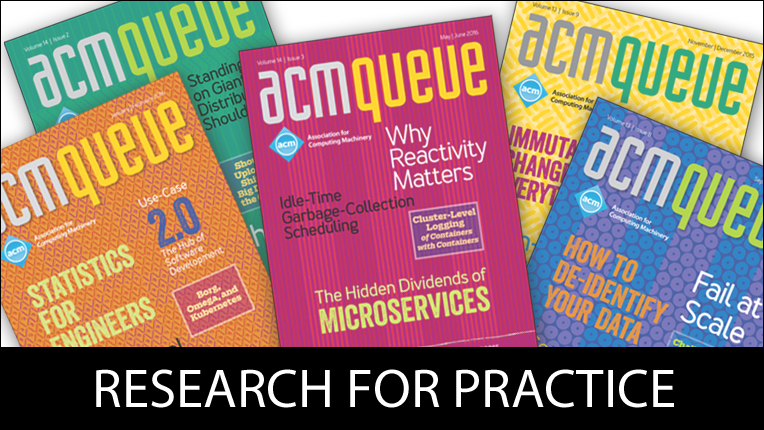 Whether you are a student or an experienced engineering leader, a robust network, an opportunity for peer learning, the prospects of mentorship, and a crowd-sourced catalog of career opportunities, are vital for your personal and professional progression. In this episode of "ACM-W Celebrating Technology Leaders" with host Bushra Anjum, you will hear from senior women technologists who have devoted decades of their lives, either as full-time careers or as passionate volunteers, to creating and nurturing empowering communities for technical women.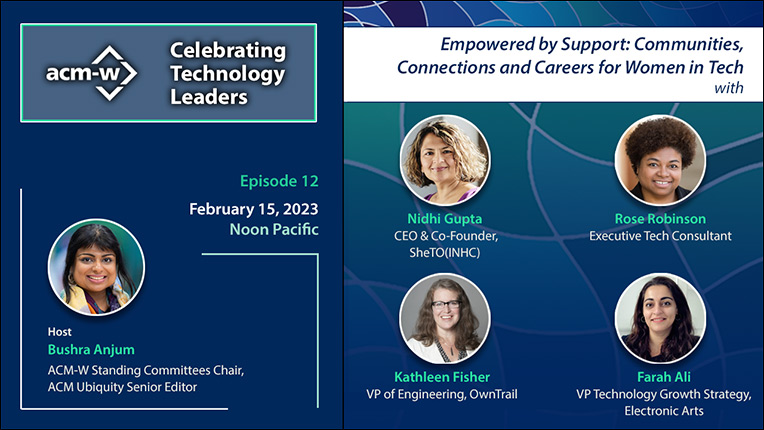 ACM recently updated its Code of Ethics and Professional Conduct. The revised Code of Ethics addresses the significant advances in computing technology since the 1992 version, as well as the growing pervasiveness of computing in all aspects of society. To promote the Code throughout the computing community, ACM created a booklet, which includes the Code, case studies that illustrate how the Code can be applied to situations that arise in everyday practice and suggestions on how the Code can be used in educational settings and in companies and organizations. Download a PDF of the ACM Code booklet.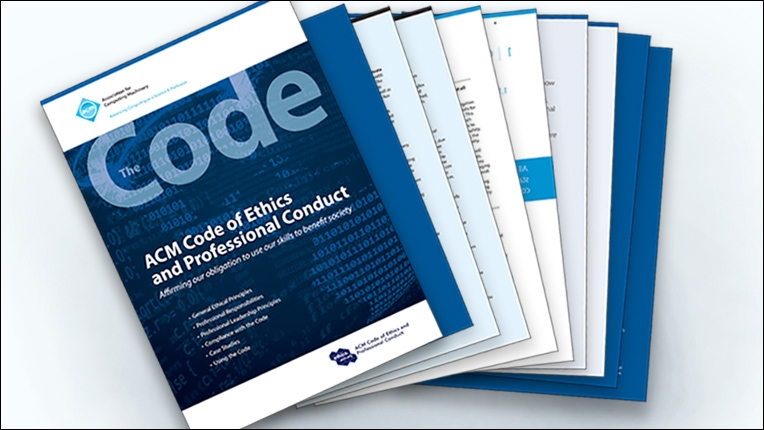 Games: Research and Practice (Games) offers a lighthouse for games research that defines the state of the art on games and playable media across academic research and industry practice. Inclusive in community, discipline, method, and game form, it publishes major reviews, tutorials, and advances on games and playable media that are both practically useful and grounded in robust evidence and argument, alongside case studies, opinions, and dialogues on new developments that will change games. For more information and to submit your work, visit the homepage.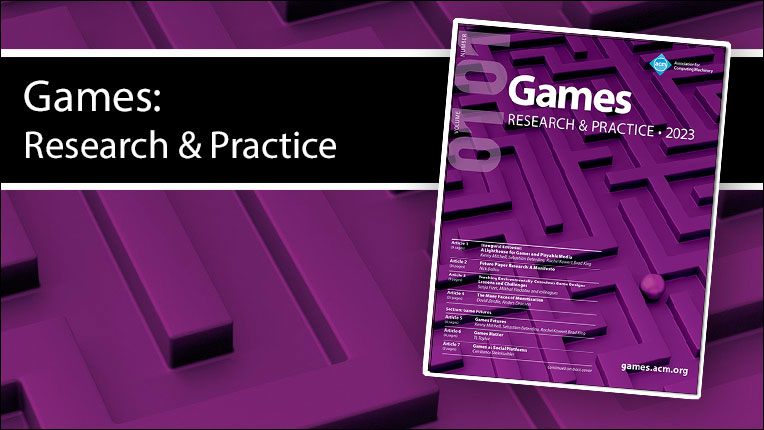 Proceedings of the ACM on Networking (PACMNET) is a journal for research relevant to multiple aspects of the area of computer networking. We seek papers presenting significant and novel research results on emerging computer networks and its applications. We especially encourage submissions that present new technologies, novel experimentation, creative use of networking technologies, and new insights made possible using analysis. We are also looking for papers on network properties such as policy and economics, security and privacy, reliability and availability, performance, energy efficiency, etc.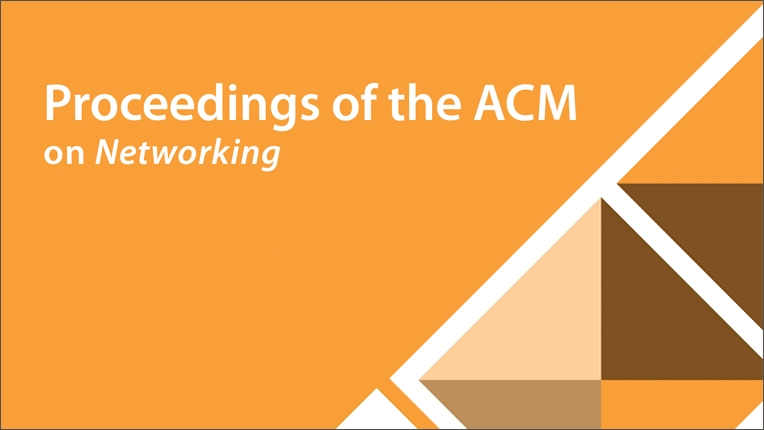 The inaugural issue of ACM Distributed Ledger Technologies: Research and Practice (DLT) is now available for download. DLT is a peer-reviewed journal that publishes high quality, interdisciplinary research on the research and development, real-world deployment, and/or evaluation of distributed ledger technologies (DLT) such as blockchain, cryptocurrency, and smart contracts. DLT offers a blend of original research work and innovative practice-driven advancements by internationally distinguished DLT experts and researchers from academia, and public and private sector organizations. For more information and to submit your work, visit the journal homepage.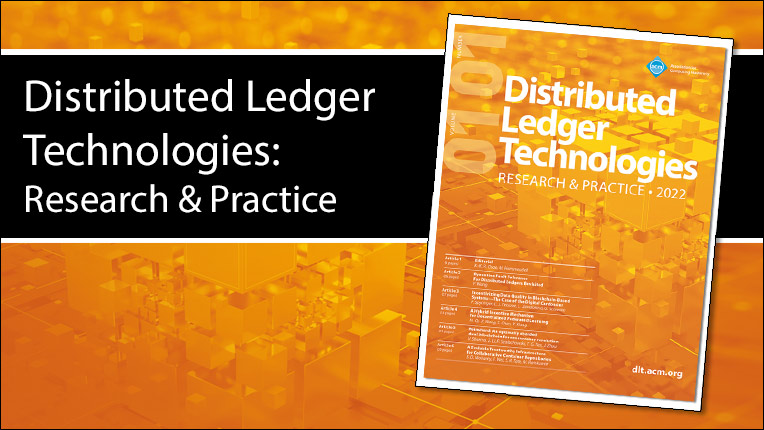 ACM Journal on Autonomous Transportation Systems (JATS) aims to cover the topics in design, analysis, and control of autonomous transportation systems. The area of autonomous transportation systems is at a critical point where issues related to data, models, computation, and scale are increasingly important. Similarly, multiple disciplines including computer science, electrical engineering, civil engineering, etc., are approaching these problems with a significant growth in research activity. For further information and to submit your manuscript, please visit the journal homepage.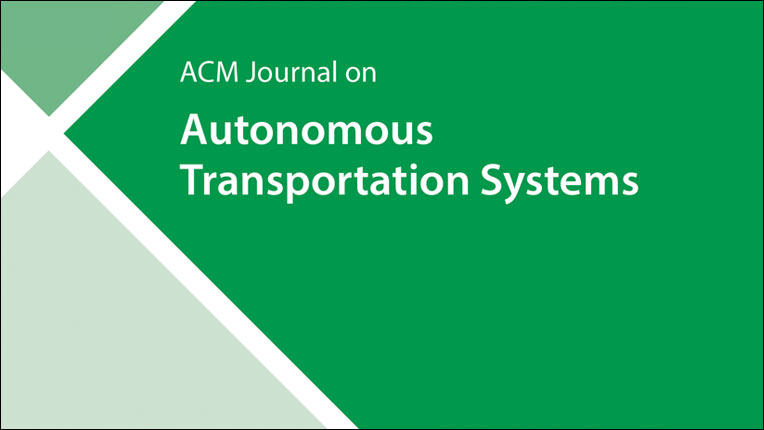 The ACM Journal on Responsible Computing (JRC) will publish high-quality original research at the intersection of computing, ethics, information, law, policy, responsible innovation, and social responsibility from a wide range of convergent, interdisciplinary, multidisciplinary, and transdisciplinary perspectives. Editor-in-Chief Kenneth R. Fleischmann is a Professor and Director of Undergraduate Studies at the University of Texas at Austin School of Information. Read the ACM news release and visit the journal homepage.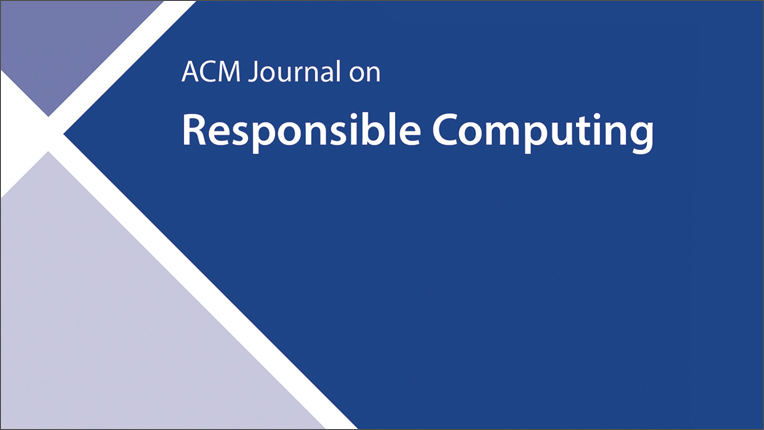 ACM Transactions on Recommender Systems (TORS) will publish high quality papers that address various aspects of recommender systems research, from algorithms to the user experience, to questions of the impact and value of such systems. The journal takes a holistic view on the field and calls for contributions from different subfields of computer science and information systems, such as machine learning, data mining, information retrieval, web-based systems, data science and big data, and human-computer interaction. The new quarterly journal is now accepting submissions. Read the ACM news release and visit the journal homepage.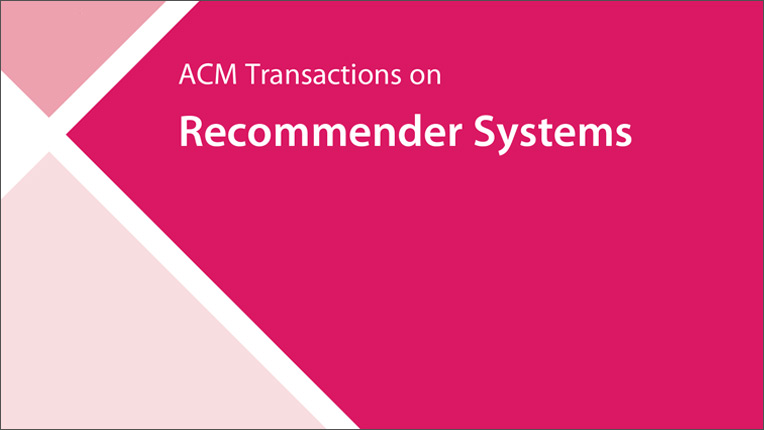 ACM organized a special one-day conference to celebrate its 75th anniversary. This event was truly a memorable day of panels featuring world-leading scholars and practitioners on topics central to the future of computing. Panelists imagined what might be next for technology and society. ACM's 75th Anniversary Celebration took place at the Palace Hotel in San Francisco on June 10. View the livestream on demand. Visit the event webpage for more details, including the program.
In this article, James Mccauley, Scott Shenker, and George Varghese consider how everyone knows that the Internet provides the ubiquitous connectivity on which we now rely, and many know that the underlying design was invented in the 1970s to allow computers to exchange data. However, far fewer understand the remarkable foresight that guided its design, which has remained essentially unchanged since its adoption in 1983 while gracefully accommodating radical changes in applications, technologies, size, scope, and capacity.
For Practitioners
While enterprise security teams naturally tend to turn their focus primarily to direct attacks on their own infrastructure, cybercrime exploits now are increasingly aimed at easier targets upstream—within the open-source software supply chains that enterprises and other organizations have come to rely upon. This has led to a perfect storm, since virtually all significant codebase repositories at this point include at least some amount of open-source software. In this article, George Neville-Neil talks to Maya Kaczorowski (Tailscale), Falcon Momot (Leviathan Security), and Chris McCubbin (Amazon Web Services) about what's being done at this point to address the apparent risks, and the issues and questions developers and security experts ought to be considering.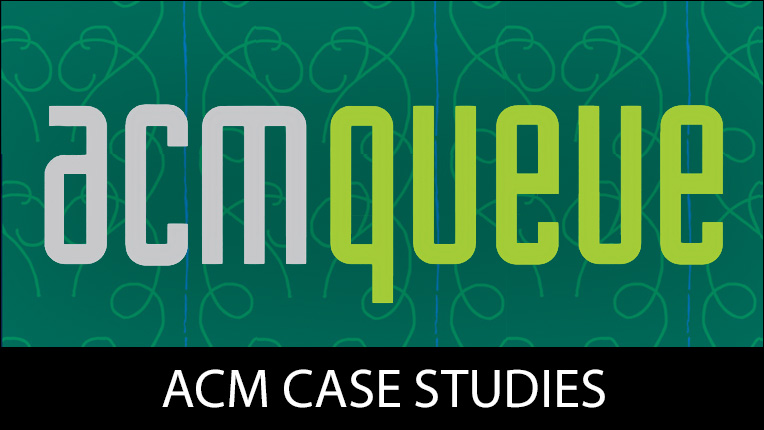 Get Involved
Encourage your colleagues to join ACM, share the benefits of ACM and receive free gifts for participating. Your support of ACM is critical to our continuing efforts to advance computing as a science and a profession.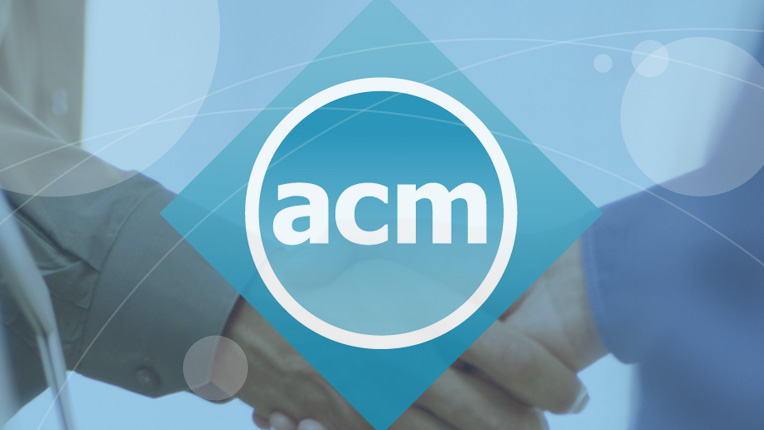 Premier Resource
The most comprehensive collection of full-text articles and bibliographic records covering computing and information technology includes the complete collection of ACM's publications.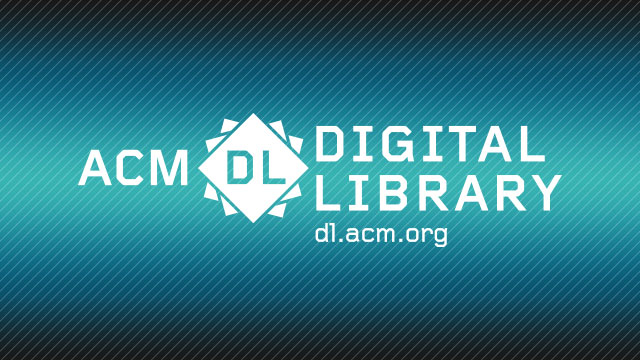 Career Resource
ACM offers lifelong learning resources including online books and courses from Skillsoft, TechTalks on the hottest topics in computing and IT, and more.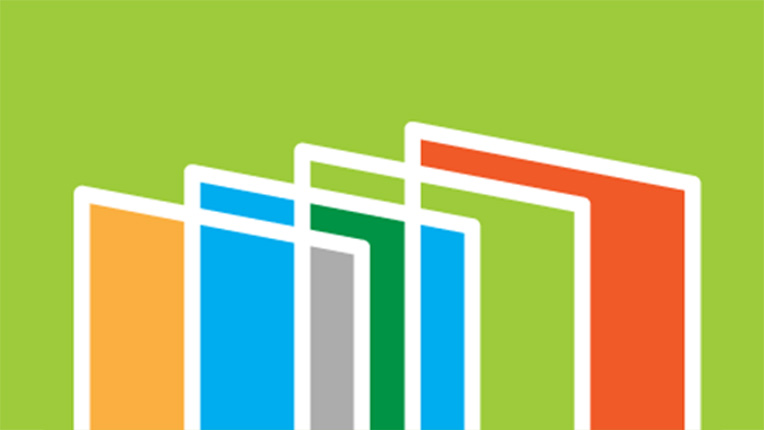 On March 3, 2022, ACM's Executive Committee decided not to hold any conferences in Russia while the conflict in the Ukraine and the humanitarian crisis in Europe continue. This decision applies to ACM sponsored conferences and workshops as well as in-cooperation events.