ACM TechBriefs
ACM TechBriefs is a series of short technical bulletins by ACM's Technology Policy Council that present scientifically-grounded perspectives on the impact of specific developments or applications of technology. Designed to complement ACM's activities in the policy arena, the primary goal is to inform rather than advocate for specific policies. Topics under consideration for future TechBriefs include election auditing, AI and trust, encryption security, media disinformation, content filtering, blockchain, digital accessibility, among others.
The new edition states that the ubiquity of algorithmic systems creates serious risks that are not being adequately addressed. A recurring theme of the TechBrief is that while perfectly safe algorithmic systems are not possible, achievable steps can be taken to make them safer. To that end, it recommends that enabling safer algorithmic systems must be a high research and policy priority of governments and all stakeholders.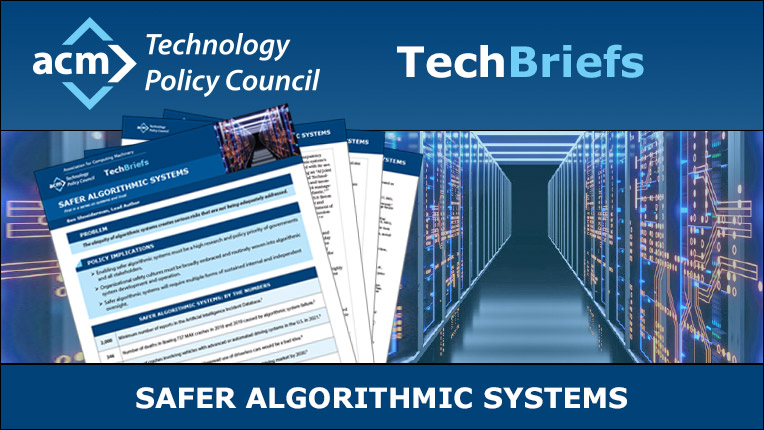 This edition explores the benefits of risk-limiting audits (RLAs), which were designed to determine how many post-election random ballot samples must be examined manually to assure the accuracy and integrity of a vote count. The TechBrief includes an overview of RLAs, the different techniques in which they are used, what conditions are necessary for optimum utilization, and the importance of RLAs in maintaining the public trust, among other benefits.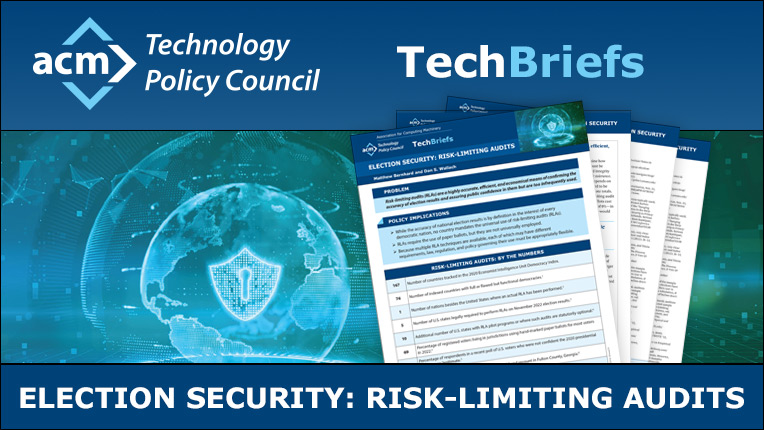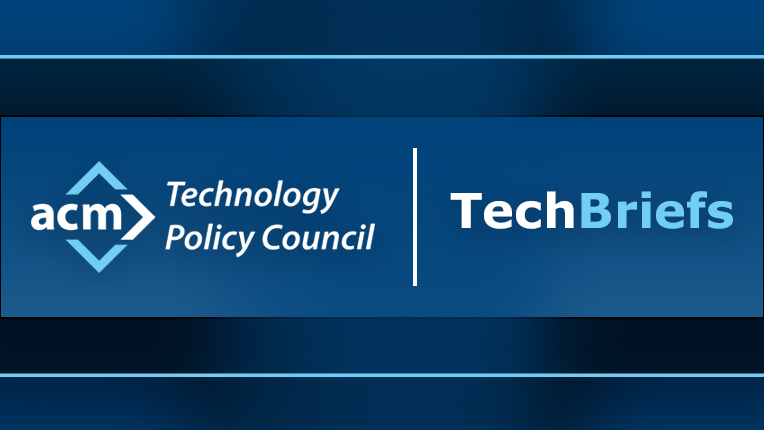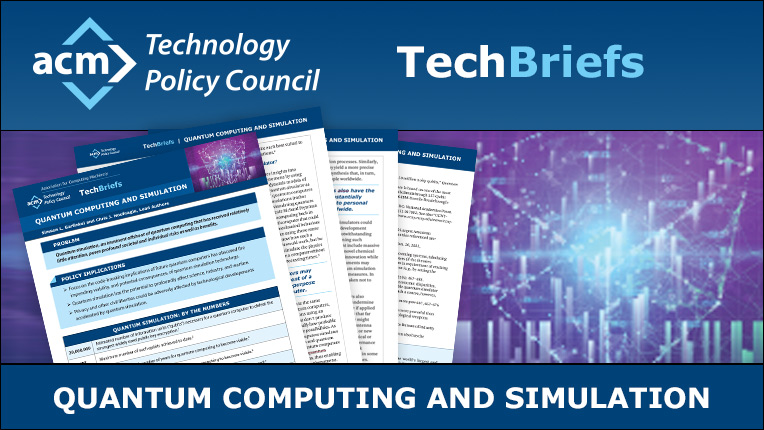 This edition focuses on the concept of quantum computing and simulation, a quickly advancing field of computer science with the potential for impacting many different and vitally important facets of life in the real world. Here, the TPC explores the various yet profound societal and individual risks this technology may pose, its potential benefits, and how the government, private sector, and CS as a whole should proceed with a varying combination of caution and confidence in this emerging area.
This edition focuses on the concept of Smart Cities and how to deploy information and communication technology (ICT) to create such cities without compromising either personal or societal freedoms. Concerns raised by such emerging tech include: cybersecurity risks at every stage of every smart city technology's life cycle; effective privacy protection mechanisms as an essential component; transparancy and fairness to all city users, not just residents; and understanding the climate impact of smart city infrastructures both during design and after deployment.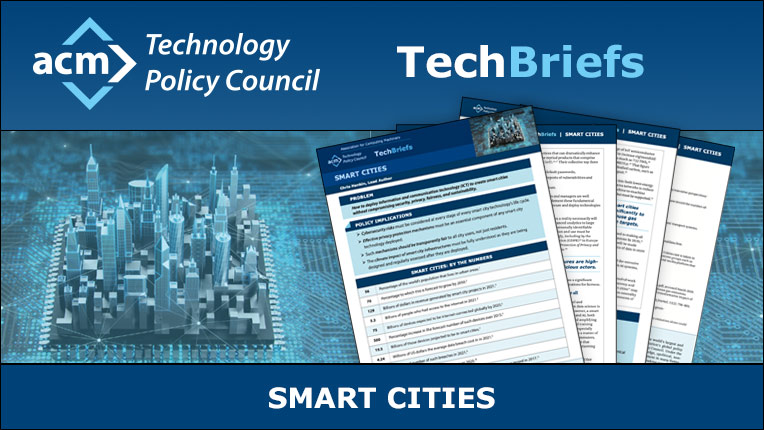 This TechBrief focuses on policy issues raised by facial recognition and its use by governments and the private sector. Noting that "facial recognition use is increasing despite the technology's fundamental limitations, creating profound privacy and ethical challenges," the TechBrief covers the myriad of problems with such tech including that facial recognition is not a single, dependable technology, the inherent dangers to personal privacy, the evidence that bias in facial recognition systems is pervasive and profound, and that responsible application of facial recognition technology requires careful, scientifcally informed, and ongoing governance.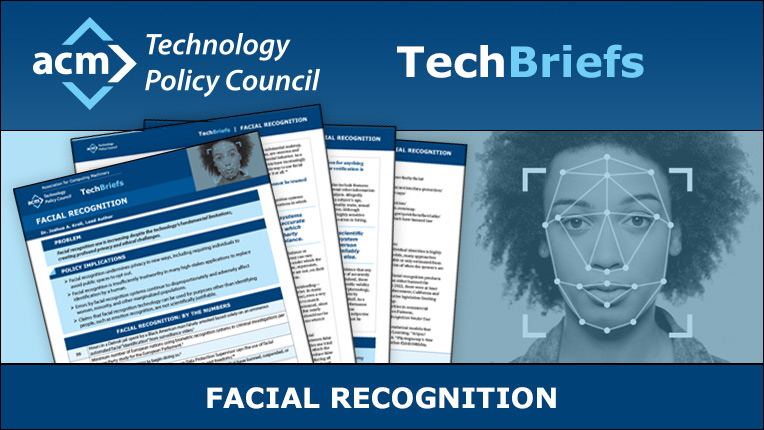 The first TechBrief concerns the deepening crisis of climate change, focusing on the issue that computing can help mitigate it but must first cease contributing to it. Policy implications suggested by the TPC include that all-encompassing measurements of Information and Communication Technology sector carbon emissions are needed to assess whether reduction targets have been met, computing-enabled efficiencies must be coupled with slashed energy demands, and that coordinated, clear, and enforceable governmental policies and law are needed to reduce ICT carbon emissions.