Diversity in computing enriches our understanding of the field as well as the people working in it. During Hispanic Heritage Month this year, we are spotlighting several Hispanic computing professionals, whose academic excellence, engineering accomplishments, and long-term efforts to diversify the field make them inspiring role models for future generations of students, researchers, and practitioners. We encourage you to post about the Hispanic computing professionals who have inspired you using the hashtags #HispanicHeritageMonth and #HHM2022.
People of ACM Interview
Raluca Ada Popa is an Associate Professor at the University of California, Berkeley, where she is Co-Director of RISELab and SkyLab, two labs aiming to build secure intelligent systems for the cloud and for the sky of clouds, respectively. Her research interests include security, systems, and applied cryptography. Popa received the 2021 ACM Grace Murray Hopper Award for the design of secure distributed systems. In her interview, Popa discusses what inspired her to work in security and cryptography, the challenges and innovations in working with encrypted data, and the role of open-sourcing artifacts in her field.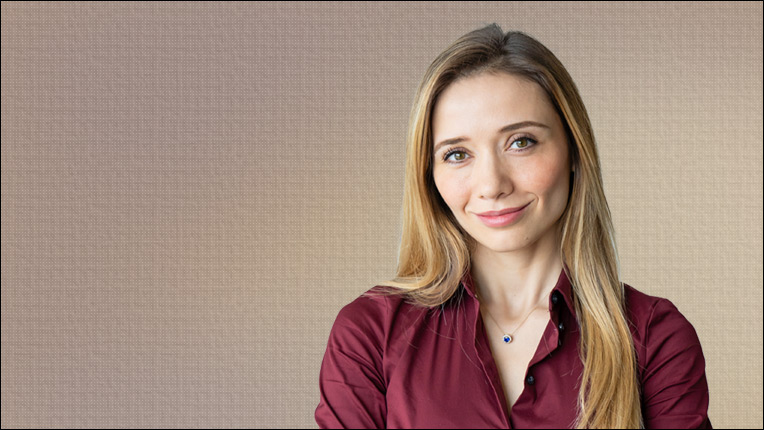 ACM has opened the articles published during the first 50 years of its publishing program, from 1951 through the end of 2000, These articles are now open and freely available to view and download via the ACM Digital Library. ACM's first 50 years backfile contains more than 117,500 articles on a wide range of computing topics. In addition to articles published between 1951 and 2000, ACM has also opened related and supplemental materials including data sets, software, slides, audio recordings, and videos. Read the news release.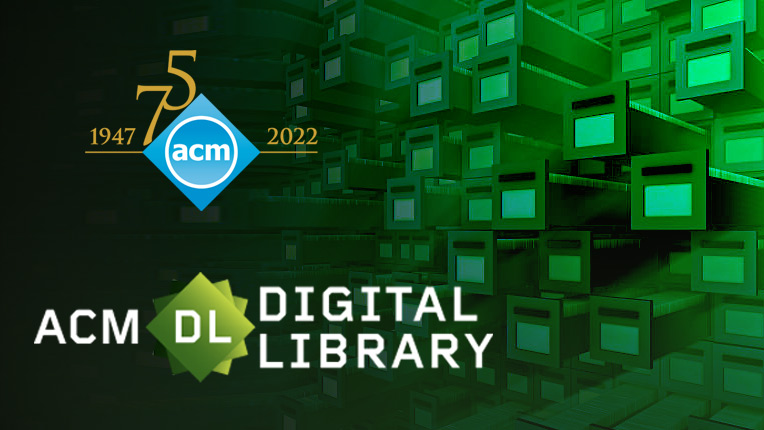 People of ACM Interview
Mark Allen Weiss is a Professor and Associate Dean of Undergraduate Education at Florida International University. He is most well-known for his sole-authored Data Structures textbooks, which are among the most-widely used in computer science. Weiss received the ACM Karl V. Karlstrom Outstanding Educator Award for advancing the art and science of computer science (CS) education through his textbooks, research, and curriculum design. In his interview, he discusses what inspired him to begin writing textbooks, and his work with both the Advanced Placement (AP) CS Development Committee and the National Science Foundation.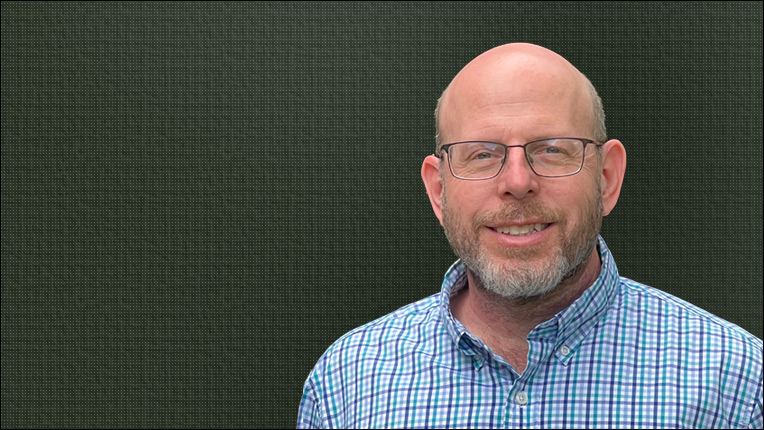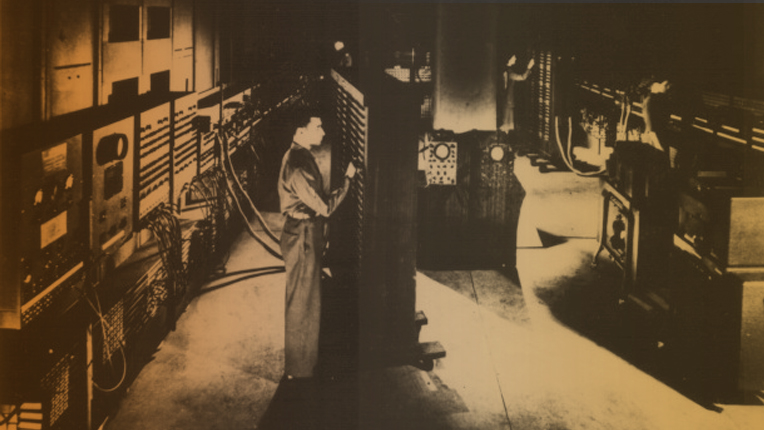 The ACM History Committee is hosting an on-line seminar that is open to the public and will bring together a variety of individuals interested in ACM history. Participation is especially encouraged for organizational units of the ACM. Designed for individuals who are planning or actively involved in projects related to ACM history, the seminar will explore concepts and methods for heritage preservation. Keynote speakers are ACM Chief Executive Officer Vicki Hanson, former Chair of the ACM History Committee Thomas Misa, and Ruby Mendenhall (University of Illinois at Urbana-Champaign). For more information and to register, visit the event webpage.
ACM ByteCast
ACM ByteCast is a podcast series from ACM's Practitioner Board in which hosts Rashmi Mohan, Bruke Kifle, and Scott Hanselman interview researchers, practitioners, and innovators who are at the intersection of computing research and practice. Guests share their experiences, the lessons they've learned, and their own visions for the future of computing. In the latest episode, host Rashmi Mohan interviews Nuria Oliver, the first female Science Director at Telefonica R&D and Chief Data Scientist at Data-Pop Alliance, about her wide array of experience, her work with data for social good, and her efforts towards guiding young women into the field of computer science
ACM Selects are themed shortlists curated by subject matter experts for both serious and emerging computing professionals, with the goal of providing new ways to discover relevant resources. The latest Selects covers "Getting Started With Internet Of Things: Computing And Communication", which offers a set of articles describing and motivating the IoT, and deep dives into the major aspects of IoT such as communication protocols, edge-to-cloud continuum, AI and data analytics, and security/privacy. You can find part two of this Selects here. Please visit our archive of Selects on a variety of subjects which is available here.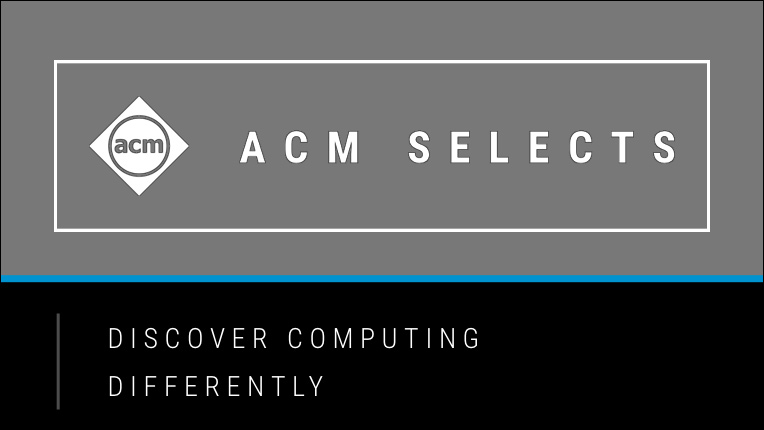 ACM TechBriefs is a series of short technical bulletins by ACM's Technology Policy Council that present scientifically-grounded perspectives on the impact of specific developments or applications of technology. Designed to complement ACM's activities in the policy arena, the primary goal is to inform rather than advocate for specific policies. The new edition focuses on quantum computing and simulation, the various yet profound societal and individual risks the latter may pose, and its potential benefits.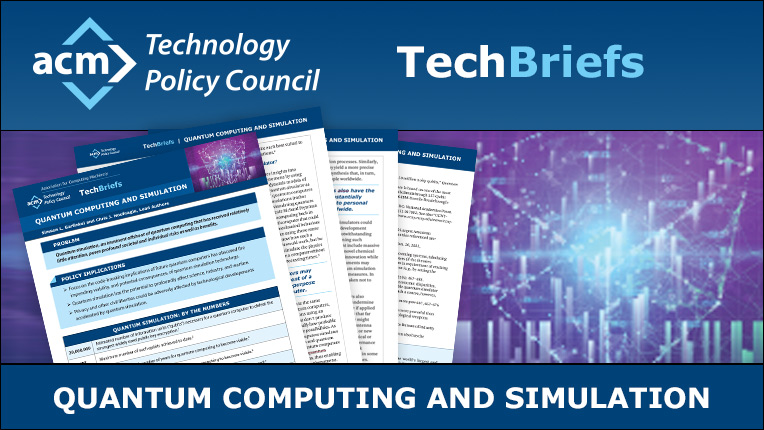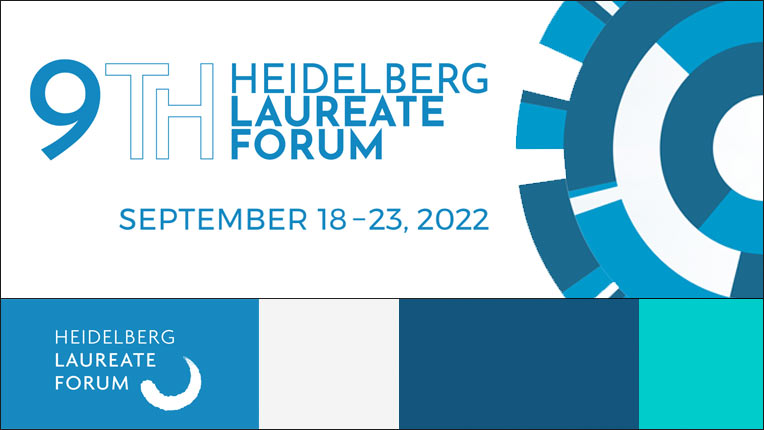 The 9th Heidelberg Laureate Forum offered young researchers and other participants the opportunity to connect with scientific pioneers and learn how the laureates made it to the top of their fields. Some of the brightest minds in mathematics and computer science came together for an unrestrained, interdisciplinary exchange. 22 ACM A.M. Turing Award and ACM Prize in Computing recipients participated this year. You can view the individual panels and lectures on demand on the HLF YouTube page.
The 55th IEEE/ACM International Symposium on Microarchitecture is the premier forum for presenting, discussing, and debating innovative microarchitecture ideas and techniques for advanced computing and communication systems. Lectures, tutorials and workshops will cover subjects such as revisiting residue codes, code compaction, cache cohesion, multi-layer in-memory processing, and many more. Keynotes will be delivered by David Ditzel (Esperanto), Jason Cong (UCLA), and Krysta M. Svore (Microsoft). This conference will be held in-person in Chicago, Illinois, USA.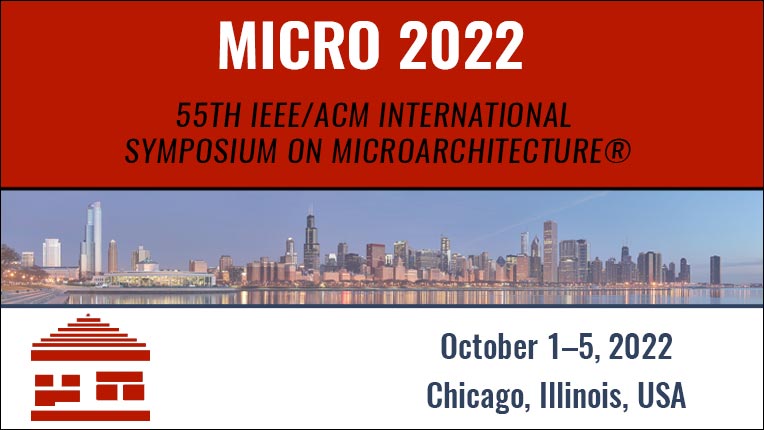 The 28th International Conference on Mobile Computing and Networking will be held in person in Sydney, Australia. Sessions will include:"Frontiers in Communication Systems"; "Securing Wireless Communication Via Programmable Metasurface"; "Enabling Contactless Sensing with Mobility"; and many more. Keynote speakers include Victor Bahl (Microsoft Azure), Hari Balakrishnan (MIT), James A. Landay (Stanford University), and Shyam Gollakota (University of Washington).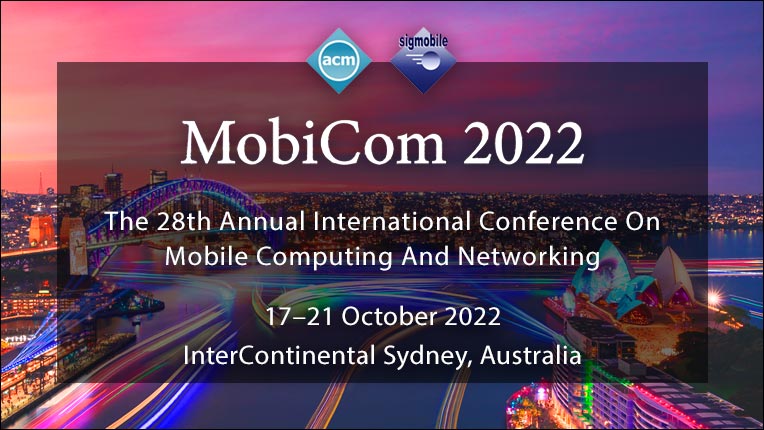 The Conference on Information and Knowledge Management (CIKM) provides an international forum for presentation and discussion of research on information and knowledge management, as well as recent advances on data and knowledge bases. This hybrid event will be held in Atlanta, Georgia, USA, with workshops and tutorials including "Fairness of Machine Learning in Search Engines," "Federated Learning with Graph Data," and "Privacy Algorithms in Systems" and many more.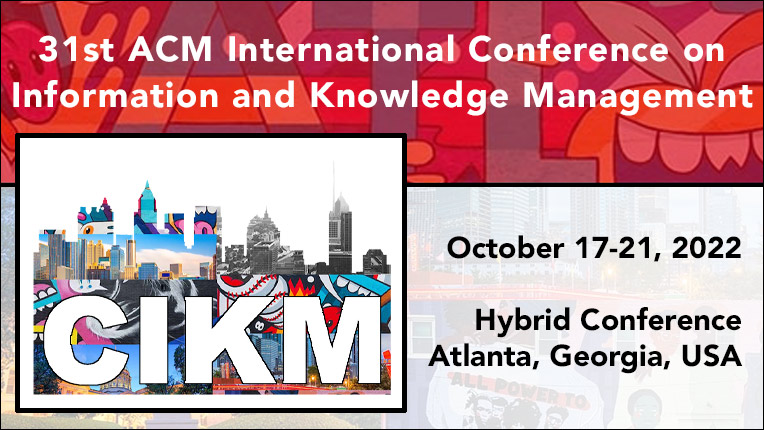 ACM organized a special one-day conference to celebrate its 75th anniversary. This event was truly a memorable day of panels featuring world-leading scholars and practitioners on topics central to the future of computing. Panelists imagined what might be next for technology and society. ACM's 75th Anniversary Celebration took place at the Palace Hotel in San Francisco on June 10. View the livestream on demand. Visit the event webpage for more details, including the program.
ACM Journal on Autonomous Transportation Systems (JATS) aims to cover the topics in design, analysis, and control of autonomous transportation systems. The area of autonomous transportation systems is at a critical point where issues related to data, models, computation, and scale are increasingly important. Similarly, multiple disciplines including computer science, electrical engineering, civil engineering, etc., are approaching these problems with a significant growth in research activity. For further information and to submit your manuscript, please visit the journal homepage.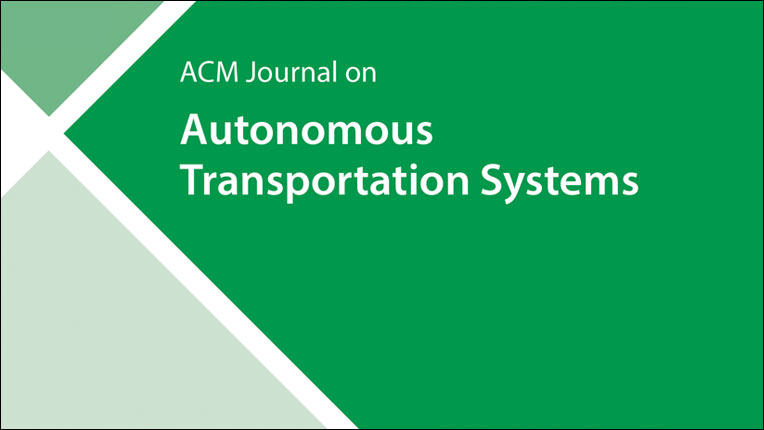 The ACM Journal on Responsible Computing (JRC) will publish high-quality original research at the intersection of computing, ethics, information, law, policy, responsible innovation, and social responsibility from a wide range of convergent, interdisciplinary, multidisciplinary, and transdisciplinary perspectives. Editor-in-Chief Kenneth R. Fleischmann is a Professor and Director of Undergraduate Studies at the University of Texas at Austin School of Information. Read the ACM news release and visit the journal homepage.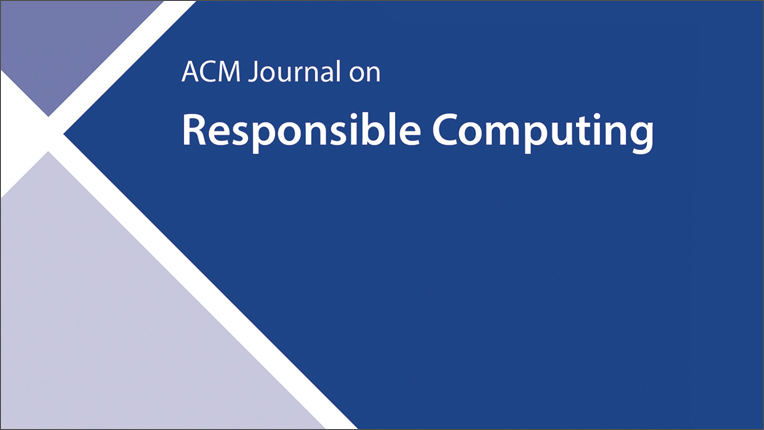 ACM Transactions on Recommender Systems (TORS) will publish high quality papers that address various aspects of recommender systems research, from algorithms to the user experience, to questions of the impact and value of such systems. The journal takes a holistic view on the field and calls for contributions from different subfields of computer science and information systems, such as machine learning, data mining, information retrieval, web-based systems, data science and big data, and human-computer interaction. The new quarterly journal is now accepting submissions. Read the ACM news release and visit the journal homepage.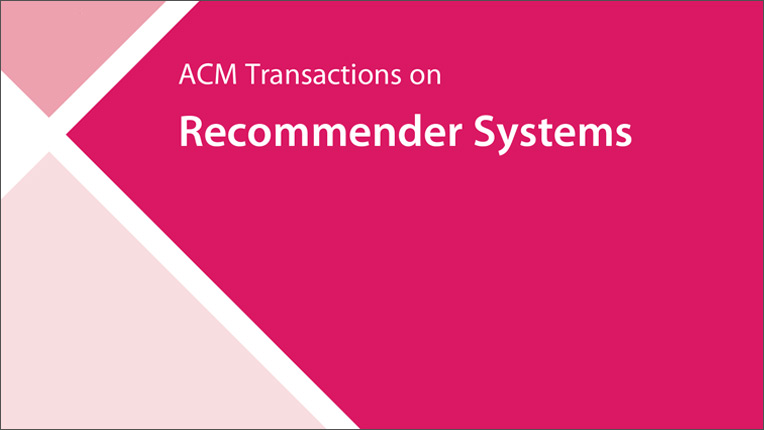 Celebrating Technology Leaders, Episode 10: Blockchain Technology: What's the Big Deal?
Blockchain technology is a mysterious topic for many. Is it a network? A database? A cryptography algorithm? Is it the same as cryptocurrency? In this tenth episode of ACM-W's webinar series, "Celebrating Technology Leaders," host Bushra Anjum and panelists Lisa Calkins, Tatiana Zander, and Aneet Anjum discussed blockchain technology, its core concepts, how to differentiate blockchain hype from reality, and what problems are good candidates to be solved with this emerging technology.
In "Creating a Revolutionary Academic Program," Umakishore Ramachandran and Zvi Galil chrionicle the creation of the Georgia Tech Online Master's in Computer Science program, which is based on massive open online course (MOOC) technology—an innovative approach that is quite different from the current operational model. They also discuss the solutions they came up with and the challenges they overcame in the hope they can help colleagues and peers embarking on similar endeavors.
For Practitioners
In the world of modern healthcare, there are many challenges to achieving a stable, working system. Among these are: too much friction throughout the patient-doctor information exchange process; a moving target created by healthcare technology innovation; and many different formats of healthcare data. One potential cure for these problems and more may be Fast Healthcare Inoperability Resources (FHIR). Here, we talk to James Agnew (CTO) and Adam Cole (Senior Solutions Architect) of Smile CDR about what makes FHIR successful, and what it needs to overcome.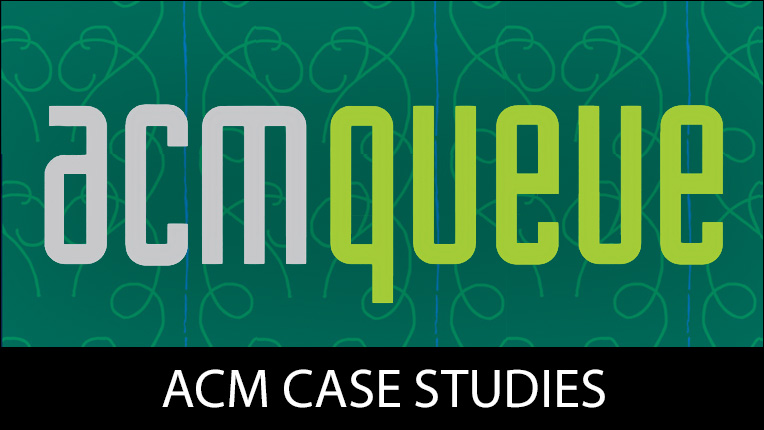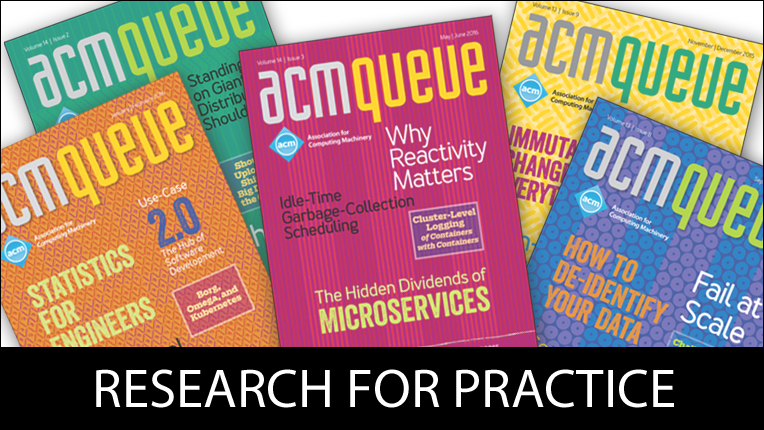 For Practitioners
ACM Queue's "Research for Practice" serves up expert-curated guides to the best of computing research, and relates these breakthroughs to the challenges that software engineers face every day. In this installment, "Convergence," we invited Martin Kleppmann, research fellow and affiliated lecturer at the University of Cambridge, to curate a selection of recent research papers in a perennially interesting domain: convergent or "eventual consistent" replicated systems. His expert analysis circles the topic, viewing it through the lens of recent work in four distinct research domains: systems, programming languages, human-computer interaction, and data management.
Get Involved
Encourage your colleagues to join ACM, share the benefits of ACM and receive free gifts for participating. Your support of ACM is critical to our continuing efforts to advance computing as a science and a profession.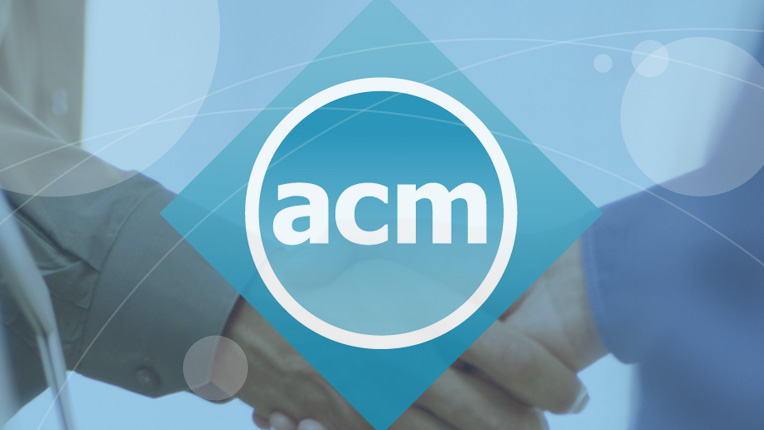 Premier Resource
The most comprehensive collection of full-text articles and bibliographic records covering computing and information technology includes the complete collection of ACM's publications.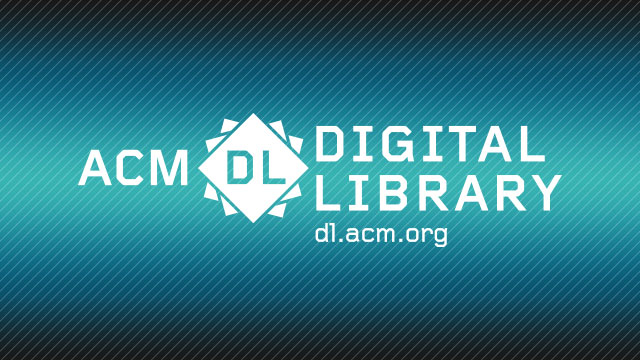 Career Resource
ACM offers lifelong learning resources including online books and courses from Skillsoft, TechTalks on the hottest topics in computing and IT, and more.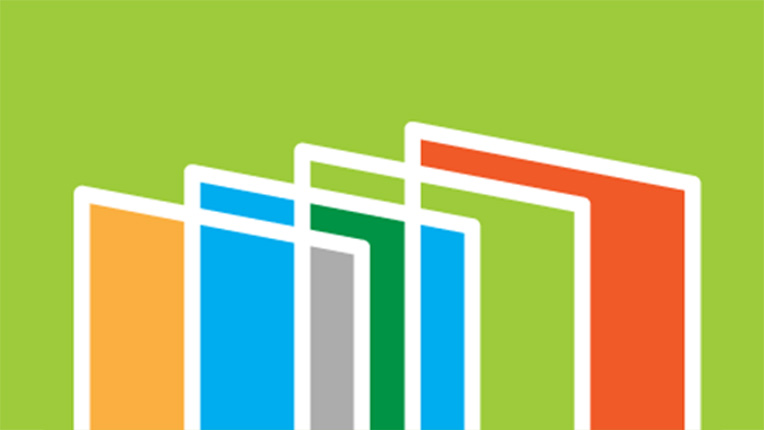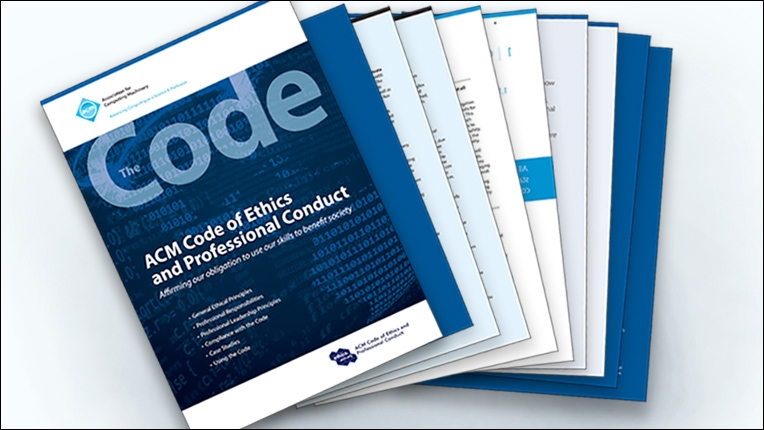 ACM recently updated its Code of Ethics and Professional Conduct. The revised Code of Ethics addresses the significant advances in computing technology since the 1992 version, as well as the growing pervasiveness of computing in all aspects of society. To promote the Code throughout the computing community, ACM created a booklet, which includes the Code, case studies that illustrate how the Code can be applied to situations that arise in everyday practice and suggestions on how the Code can be used in educational settings and in companies and organizations. Download a PDF of the ACM Code booklet.
On March 3, 2022, ACM's Executive Committee decided not to hold any conferences in Russia while the conflict in the Ukraine and the humanitarian crisis in Europe continue. This decision applies to ACM sponsored conferences and workshops as well as in-cooperation events.