Curricula Recommendations
In the decades since the 1960s, ACM, along with leading professional and scientific computing societies, has endeavored to tailor curriculum recommendations to the rapidly changing landscape of computer technology. As the computing field continues to evolve, and new computing-related disciplines emerge, existing curriculum reports will be updated, and additional reports for new computing disciplines will be drafted.
Computing Curricula 2005: The Overview Report
CC2005 provides undergraduate curriculum guidelines for five defined sub-disciplines of computing:
Computer Engineering
Computer Science
Information Systems
Information Technology
Software Engineering
Computer Engineering
Computer Science
Cybersecurity
Information Systems
Information Technology
Software Engineering
Associate-Degree Computing Curricula
Kindergarten through 12th Grade
Written by leading domain experts for software engineers, ACM Case Studies provide an in-depth look at how software teams overcome specific challenges by implementing new technologies, adopting new practices, or a combination of both. Often through first-hand accounts, these pieces explore what the challenges were, the tools and techniques that were used to combat them, and the solution that was achieved.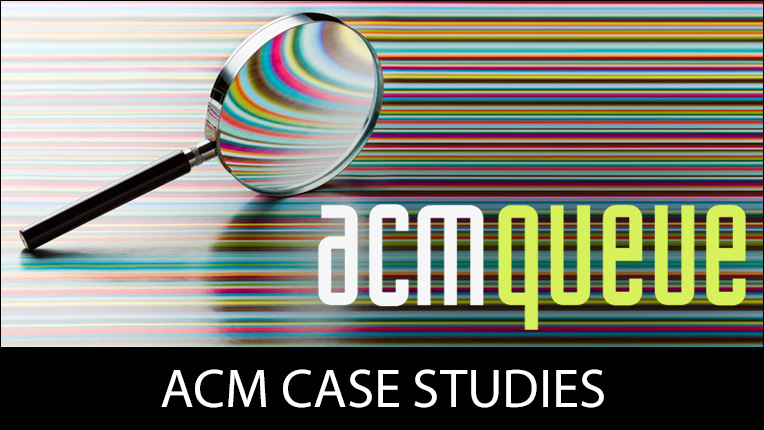 ACM Queue's "Research for Practice" is your number one resource for keeping up with emerging developments in the world of theory and applying them to the challenges you face on a daily basis. In this installment, Dan Crankshaw and Joey Gonzalez provide an overview of machine learning server systems. What happens when we wish to actually deploy a machine learning model to production, and how do we serve predictions with high accuracy and high computational efficiency? Dan and Joey's curated research selection presents cutting-edge techniques spanning database-level integration, video processing, and prediction middleware. Given the explosion of interest in machine learning and its increasing impact on seemingly every application vertical, it's possible that systems such as these will become as commonplace as relational databases are today.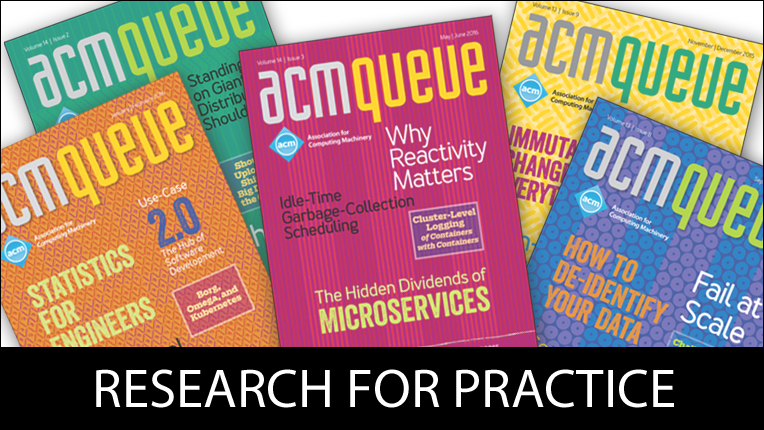 You can use your technical skills for social good and offer volunteer support on software development projects to organizations who could not otherwise afford it. SocialCoder connects volunteer programmers/software developers with registered charities and helps match them to suitable projects based on their skills, experience, and the causes they care about. Learn more about ACM's new partnership with SocialCoder, and how you can get involved.