ACM and its Special Interest Groups Host More Than 170 Events Worldwide
Our conferences, workshops and symposia unite innovators like you to push computing technology forward and to continue the legacy that unites us as like-minded thinkers and makers.
ACM Open Conference Statement
The open exchange of ideas and the freedom of thought and expression are central to the aims and goals of ACM and its conferences. These aims and goals require an environment that recognizes the inherent worth of every person and group, that fosters dignity, understanding, and mutual respect, and that embraces diversity.

ACM is firmly committed to prohibiting discrimination at its conferences against individuals because of race, color, sex, sexual orientation, gender identity or expression, age, marital status religion, national origin, ancestry, or disability. All individuals are entitled to participate in any ACM activity free of discrimination, including harassment based on any of the above factors.
ACM is concerned about discriminatory legislation in various locations and will work with conference organizers to best address location related issues.
Volunteer commitment and coordination is the foundation that makes an ACM conference successful. ACM provides a comprehensive planning guide with instructions and best practices to help create the best possible event.
We invite conference organizers to submit details about their conferences to this calendar. Submit your event by filling out this form.
The International Symposium on Computer Architecture is the premier forum for new ideas and research results in computer architecture. Workshops will cover such topics as architecture research, machine learning and quantum resource estimation. Margaret Martonosi (Princeton University), Valeria Bertacco (University of Michigan), and Li-Shiuan Peh (National University of Singapore) will keynote.
The ACM Multimedia Systems Conference provides a forum for researchers to present and share their latest research findings in multimedia systems. Keynotes will be delivered by Ryan Overbeck (Google), Lifeng Sun (Tsinghua University), Roderick Hodgson (Amber Video), Mohammad Alizadeh (MIT), Yao Want (New York University), and Eric Klein (Disney Streaming Services).
ACM's Special Interest Group on Hypertext, Hypermedia and the Web (SIGWEB) has taken over sponsorship of The Web Conference, starting with the 2022 edition in Lyon, France, from the International World Wide Web Conference Committee (IW3C2). The annual international academic conference (formerly known as International World Wide Web Conference) addresses the future direction of the World Wide Web. Read the ACM news release.
The Conference on Innovation and Technology in Computer Science Education will cover all aspects of educating the next generation of computer scientists, including curricula; leveraging data and analytics to improve learning; broadening participation and diversity; social and global challenges in computing education. Judy Sheard (Monash Museum of Computing History), "Simon" (University of Newcastle) and Matti Tedre (University of Eastern Finland and Stockholm University) will keynote.
Network with like-minded professionals and enjoy unique opportunities to share technical expertise and first-hand knowledge of the latest trends.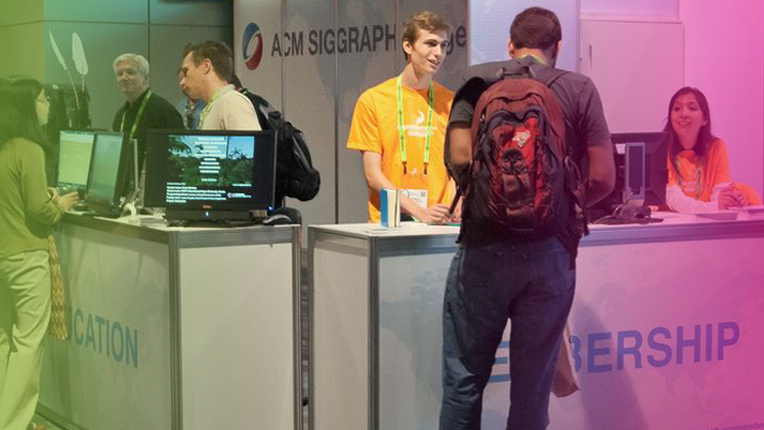 Learning Resource
ACM SIGs organize and sponsor more than 170 conferences, workshops and symposia worldwide. Find a gathering of like-minded computing professionals.