ACM and its Special Interest Groups Host More Than 170 Events Worldwide
Our conferences, workshops and symposia unite innovators like you to push computing technology forward and to continue the legacy that unites us as like-minded thinkers and makers.
ACM Open Conference Statement
The open exchange of ideas and the freedom of thought and expression are central to the aims and goals of ACM and its conferences. These aims and goals require an environment that recognizes the inherent worth of every person and group, that fosters dignity, understanding, and mutual respect, and that embraces diversity.

ACM is firmly committed to prohibiting discrimination at its conferences against individuals because of race, color, sex, sexual orientation, gender identity or expression, age, marital status religion, national origin, ancestry, or disability. All individuals are entitled to participate in any ACM activity free of discrimination, including harassment based on any of the above factors.
ACM is concerned about discriminatory legislation in various locations and will work with conference organizers to best address location related issues.
Volunteer commitment and coordination is the foundation that makes an ACM conference successful. ACM provides a comprehensive planning guide with instructions and best practices to help create the best possible event.
We invite conference organizers to submit details about their conferences to this calendar. Submit your event by filling out this form.
The 17th ACM International Conference on Mobile Systems, Applications, and Services presents innovative and significant research on the design, implementation, usage, and evaluation of mobile computing and wireless systems, applications, and services. ACM Open IoT Day is open to the public and requires registration.
The ACM Multimedia Systems Conference provides a forum for researchers to present and share their latest research findings in multimedia systems, including networking, operating systems, real-time systems, databases, mobile computing, distributed systems, and middleware domains. Keynotes will be delivered by Jordi Cenzano, Director of Engineering for Advanced Technologies at Brightcove; Weidong Mao Senior Fellow at Comcast Cable; and Nimesha Ranasinghe, Assistant Professor and Director of the Multisensory Interactive Media Lab at University of Maine.
ACM's Federated Computing Research Conference assembles a spectrum of affiliated research conferences and workshops into a week-long co-located meeting. These events cover topics including learning theory; energy; quality of service, programming language design and implementation; high performance parallel and distributed computing; computing theory; measurement and modeling of computer systems; and more. Each morning will feature a joint plenary talk, and two 2018 ACM A.M. Turing Award recipients will deliver the Turing Lecture.
Learning @ Scale is co-located with and immediately precedes the 2019 International Conference on AI in Education. L@S investigates large-scale, technology-mediated learning environments, such as massive open online courses, intelligent tutoring systems, open learning courseware, learning games, and communities of citizen scientists, collaborative programmers, tutorial systems, shared critiques, and more.
ACM is a volunteer-led and member-driven organization. Everything ACM accomplishes is through the efforts of people like you. A wide range of activities keep ACM moving, including organizing conferences, editing journals, reviewing papers and participating on boards and committees, to name just a few. Find out all the ways that you can volunteer with ACM.
Premier Resource
The most comprehensive collection of full-text articles and bibliographic records covering computing and information technology includes the complete collection of ACM's publications.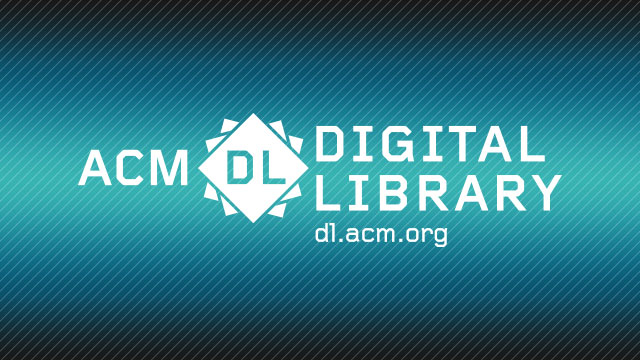 Network with like-minded professionals and enjoy unique opportunities to share technical expertise and first-hand knowledge of the latest trends.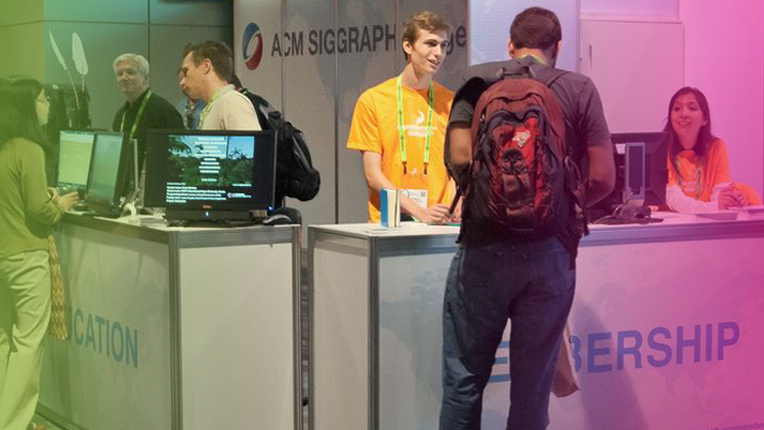 Learning Resource
ACM SIGs organize and sponsor more than 170 conferences, workshops and symposia worldwide. Find a gathering of like-minded computing professionals.