ACM and its Special Interest Groups Host More Than 170 Events Worldwide
Our conferences, workshops and symposia unite innovators like you to push computing technology forward and to continue the legacy that unites us as like-minded thinkers and makers.
ACM Open Conference Statement
The open exchange of ideas and the freedom of thought and expression are central to the aims and goals of ACM and its conferences. These aims and goals require an environment that recognizes the inherent worth of every person and group, that fosters dignity, understanding, and mutual respect, and that embraces diversity.

ACM is firmly committed to prohibiting discrimination at its conferences against individuals because of race, color, sex, sexual orientation, gender identity or expression, age, marital status religion, national origin, ancestry, or disability. All individuals are entitled to participate in any ACM activity free of discrimination, including harassment based on any of the above factors.
ACM is concerned about discriminatory legislation in various locations and will work with conference organizers to best address location related issues.
Volunteer commitment and coordination is the foundation that makes an ACM conference successful. ACM provides a comprehensive planning guide with instructions and best practices to help create the best possible event.
The International Conference on emerging Networking EXperiments and Technologies will be a major forum for presentations and discussions of novel networking technologies that will shape the future of Internetworking. The conference is single track and features a high-quality technical program with significant opportunities for individual and small-group technical and social interactions among a diverse set of participants. Keynote speakers are Ravi Netravali (Princeton University) and Adrian Perrig (ETH Zürich). This conference will be held in Paris, France.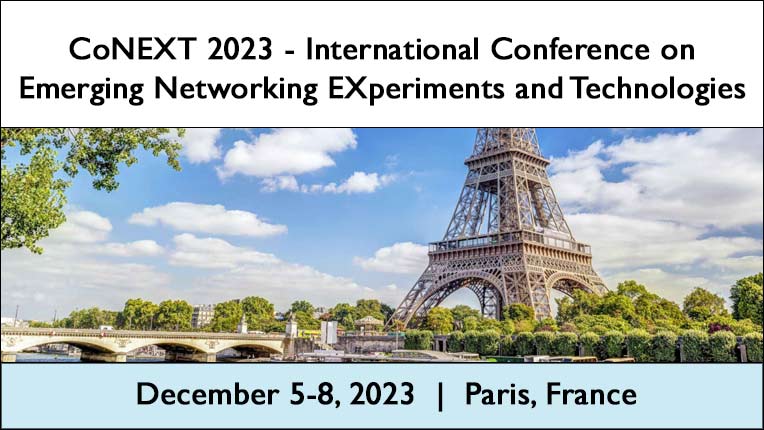 ACM Multimedia Asia will include sessions for research students and early career researchers, opportunities to communicate with internationally-renowned researchers and platforms for social networking. Presentations and tutorials include "Image/Video Processing and Synthesis", "Streaming Media: Algorithms, Protocols and Systems," "Multimedia Signal Processing and Analysis," "Geometric Deep Learning and its Applications For Multimedia," "Intelligent Sports Technologies," and more. Keynote speakers are Kyoung Mu Lee (SNU) and Ko Nishino (Kyoto University). The conference is being held in Tainan, Taiwan.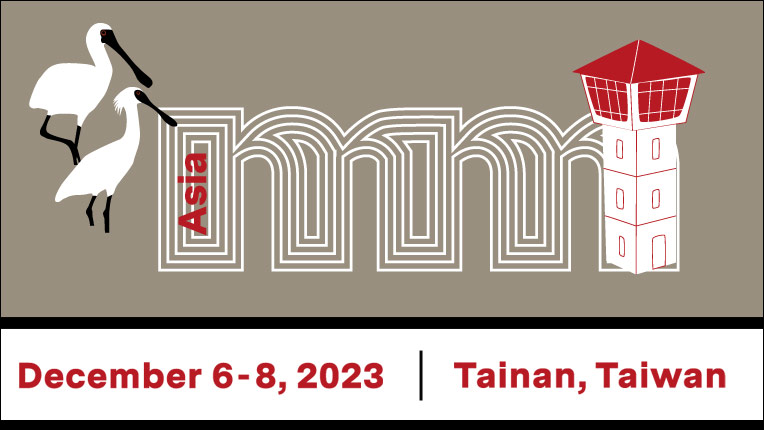 The ACM Joint European Software Engineering Conference and Symposium on the Foundations of Software Engineering is an internationally renowned forum for researchers, practitioners, and educators to present and discuss the most recent innovations, trends, experiences, and challenges in the field of software engineering. Scheduled keynote speakers are Eran Yahav (Technion), Margaret Burnett (Oregon State University), and Foutse Khomh (Polytechnique Montréal). Tutorials include "Evaluating Fault Detection," "Large Language Models for Software Engineering" and more. This event is being held in-person in San Francisco, California, USA.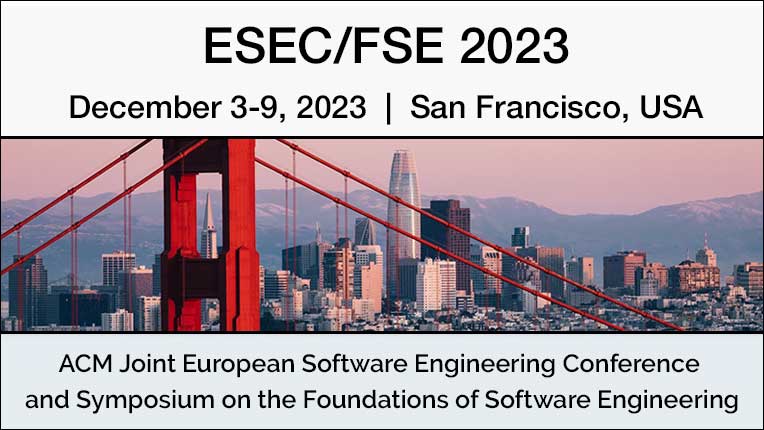 Under the theme, "Simulation for Resilient Systems," the Winter Simulation Conference highlights the vital role that simulation plays in designing, planning, and operating resilient systems under uncertainty. It will feature in-person exhibits and networking events, as well as programs ranging from introductory tutorials to state-of-the-art research and practice. A keynote panel session will feature John Fowler (Arizona State University), and Enver Yücesan (INSEAD). Keynote speakers are Ann Dunkin (US Department of Energy), Hans Ehm (Infineon Technologies AG), and Imre Balogh (New Mexico State University). The event is being held in San Antonio, Texas, USA.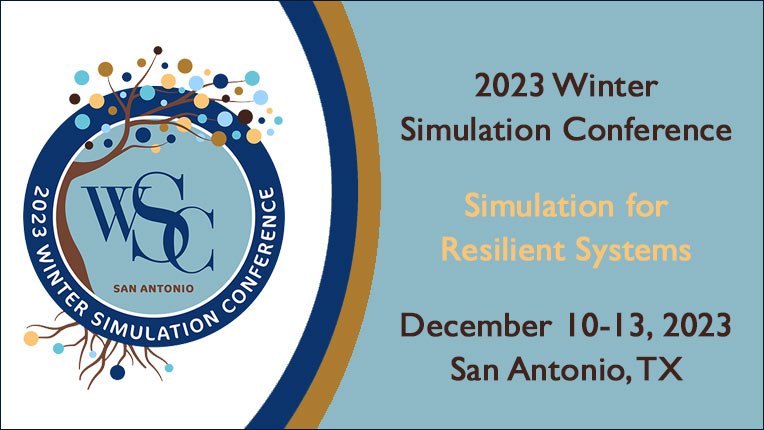 The ACM/IFIP Middleware Conference is a major forum for the discussion of innovations and recent scientific advances of middleware systems with a focus on the design, implementation, deployment, and evaluation of distributed systems, platforms and architectures for computing, storage, and communication. Workshops include "SnapStore: A Snapshot Storage System for Serverless" "DynaCut: A Framework for Dynamic and Adaptive Program Customization," "OrderlessChain: A CRDT-based BFT Coordination-free Blockchain Without Global Order of Transactions," and more. Keynote speakers are Lorenzo Alvisi (Cornell University) and Rodrigo Fonseca (Microsoft). The event is being held at the University of Bologna, Italy.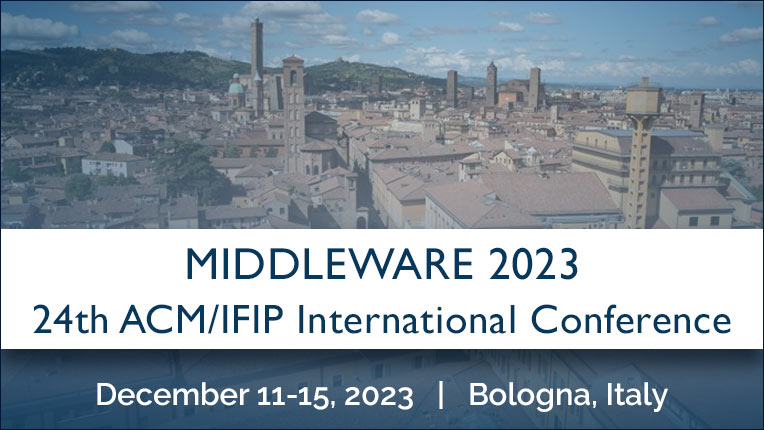 Network with like-minded professionals and enjoy unique opportunities to share technical expertise and first-hand knowledge of the latest trends.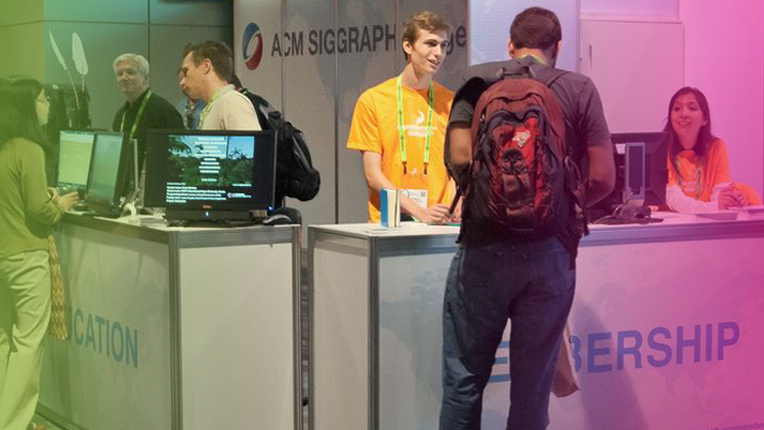 Learning Resource
ACM SIGs organize and sponsor more than 170 conferences, workshops and symposia worldwide. Find a gathering of like-minded computing professionals.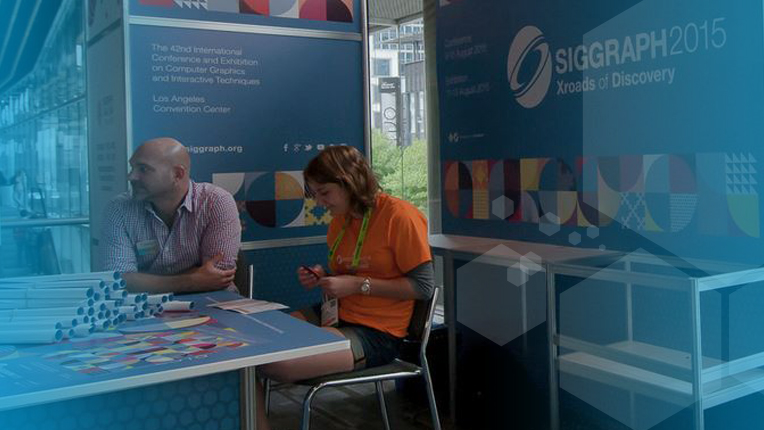 ACM is a volunteer-led and member-driven organization. Everything ACM accomplishes is through the efforts of people like you. A wide range of activities keeps ACM moving: organizing conferences, editing journals, reviewing papers and participating on boards and committees, to name a few. Find out all the ways that you can volunteer with ACM.
Premier Resource
The most comprehensive collection of full-text articles and bibliographic records covering computing and information technology includes the complete collection of ACM's publications.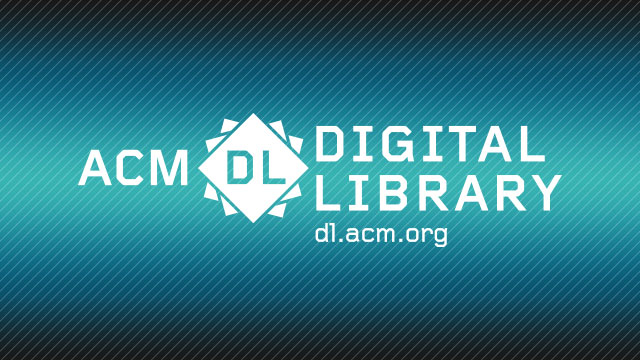 Upcoming Conferences
31st ACM Joint European Software Engineering Conference and Symposium on the Foundations of Software Engineering

San Francisco, USA

CoNEXT 2023: The 18th International Conference on emerging Networking EXperiments and Technologies

Paris, France

CompEd: ACM Global Computing Education Conference 2023

Hyderabad, India

ACM Multimedia Asia

Tainan, Taiwan

The Eighth ACM/IEEE Symposium on Edge Computing

Wilmington, USA

Compute '23: Annual Conference in Computer Science Education

Hyderabad, India

Winter Simulation Conference

San Antonio, USA

24th International Middleware Conference

Bologna, Italy

SIGGRAPH Asia 2023

Sydney, Australia

AINTEC '23: Asian Internet Engineering Conference

Hanoi, Vietnam

FIRE '23:Forum for Information Retrieval Evaluation'

Panjim, India

18th ACM International Symposium on Nanoscale Architectures

Dresden, Germany

ICIEAI '23: International Conference on Information Education and Artificial Intelligence

Xiamen, China

CODS-COMAD '24: 11th ACM IKDD CODS and 29th COMAD

Bangalore, India

VLSI '24:The 37th International Conference on VLSI Design &23rd International Conference on Embedded Systems, India, January 6-10, 2024

Kolkata, India

SODA '24: ACM-SIAM Symposium on Discrete Algorithms

Alexandria, USA

POPL '24: The 51st Annual ACM SIGPLAN Symposium on Principles of Programming Languages

London, United Kingdom

DEAI01: Guangdong-Hong Kong-Macao Greater Bay Area International Conference on Digital Economy and Artificial Intelligence

Hongkong, China

ASPDAC '24: 29th Asia and South Pacific Design Automation Conference

Incheon, Republic of Korea

HPCAsia '24: International Conference on High Performance Computing in Asia?Pacific Region 2024

Nagoya, Japan

ACE '24: Australasian Computing Education Conference

Sydney, Australia
In recognition of its 50th year as the premier conference and exhibition on computer graphics and interactive techniques, the Special Interest Group on Computer Graphics and Interactive Techniques (SIGGRAPH) will be publishing Seminal Graphics Papers, Volume 2. This collection of 89 papers celebrates SIGGRAPH's origins and continued success as a technical and professional society, and typifies the ground-breaking research that has been the conference's hallmark since 1974. All articles will be open in the DL with a print-on-demand version available for purchase as well.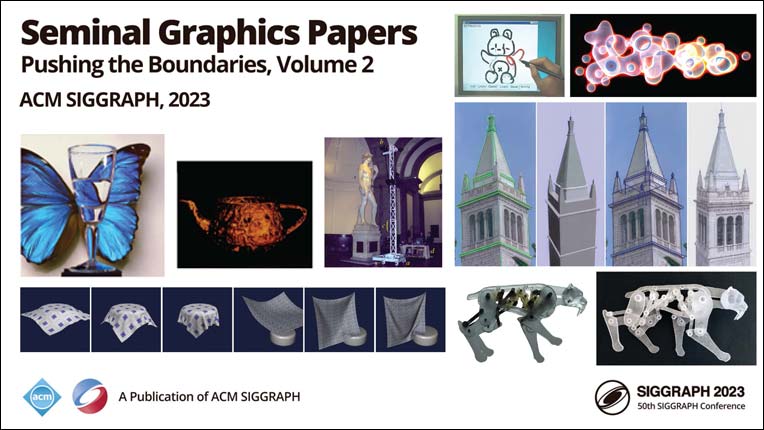 Virtual Conferences
In March 2020 ACM formed a Presidential Task Force (PTF) to help conference organizers transition their events to online. The PTF is working on a guide to offer practical advice and shed light on the largely unfamiliar territory of online conferencing.
The report, available here, includes pointers to a live document with additional resources. We welcome comments, suggestions and experience reports from the community.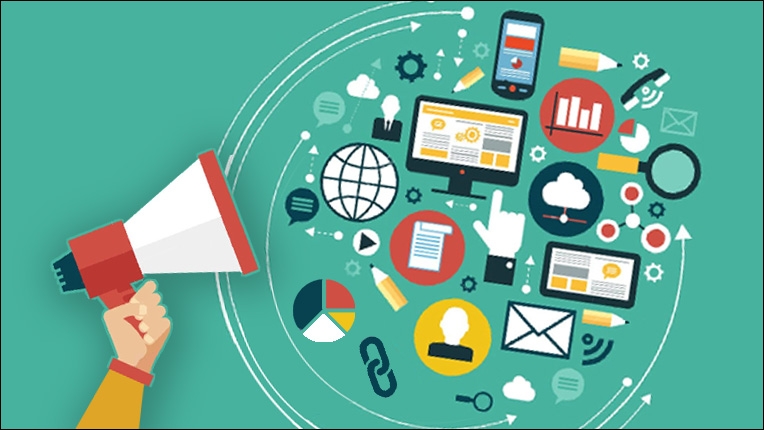 Conferences Best Paper Awards
Best Paper Awards are presented at many ACM conferences to authors whose work represents groundbreaking research in their respective areas. By recognizing these select papers for their ingenuity and importance, ACM highlights some of the theoretical and practical innovations that are likely to shape the future of computing.
ZDNS: a fast DNS toolkit for internet measurement
By Liz Izhikevich, Gautam Akiwate, Briana Berger, Spencer Drakontaidis, Anna Ascheman, Paul Pearce, David Adrian, Zakir Durumeric
Community Contribution Award at IMC '22: ACM Internet Measurement Conference
Measurement and analysis of implied identity in ad delivery optimization
By Levi Kaplan, Nicole Gerzon, Alan Mislove, Piotr Sapiezynski
Distinguished Paper Award at IMC '22: ACM Internet Measurement Conference
The importance of contextualization of crowdsourced active speed test measurements
By Udit Paul, Jiamo Liu, Mengyang Gu, Arpit Gupta, Elizabeth Belding
Distinguished Paper Award at IMC '22: ACM Internet Measurement Conference