ACM and its Special Interest Groups Host More Than 170 Events Worldwide
Our conferences, workshops and symposia unite innovators like you to push computing technology forward and to continue the legacy that unites us as like-minded thinkers and makers.
ACM Open Conference Statement
The open exchange of ideas and the freedom of thought and expression are central to the aims and goals of ACM and its conferences. These aims and goals require an environment that recognizes the inherent worth of every person and group, that fosters dignity, understanding, and mutual respect, and that embraces diversity.

ACM is firmly committed to prohibiting discrimination at its conferences against individuals because of race, color, sex, sexual orientation, gender identity or expression, age, marital status religion, national origin, ancestry, or disability. All individuals are entitled to participate in any ACM activity free of discrimination, including harassment based on any of the above factors.
ACM is concerned about discriminatory legislation in various locations and will work with conference organizers to best address location related issues.
Volunteer commitment and coordination is the foundation that makes an ACM conference successful. ACM provides a comprehensive planning guide with instructions and best practices to help create the best possible event.
We invite conference organizers to submit details about their conferences to this calendar. Submit your event by filling out this form.
This year's ACM Conference on Human-Computer Interaction will include workshops on crowdsourcing creativity; HCI and aging; human-centered machine learning; social robots; and more. Keynoting will be Aleks Krotoski, host of The Guardian's Tech Weekly podcast, and of the BBC's Digital Human series; and Ivan Poupyrev, Director of Engineering in Google's Advanced Technology and Projects division.
The ACM Conference on Security and Privacy in Wireless and Mobile Networks is the leading ACM and SIGSAC conference dedicated to all aspects of security and privacy in Internet of Things, wireless and mobile networks, mobile software platforms, usable security and privacy, biometrics, and cyber-physical systems. Keynotes include René Mayrhofer (Google), Patrick McDaniel (Pennsylvania State University), and Guevara Noubir (Northeastern University).
The goals of the AI for Good Global Summit are to connect AI innovators with problem owners, to identify practical applications of AI to accelerate progress toward the UN Sustainable Development Goals, and to ensure trusted, safe and inclusive development of AI technologies and equitable access to their benefits. The summit is the leading United Nations platform for dialogue on AI. ACM CEO Vicki Hanson is among the international roster of speackers.
The 41st ACM/IEEE International Conference on Software Engineering will feature the latest in research, education, open source projects, testing, analysis, and more. Keynoters are Paul Clements, VP of Customer Success at BigLever Software; Margaret-Anne Storey, Professor of Computer Science and Co-Director of the Matrix Institute for Applied Data Science at the University of Victoria; and Joelle Pineau, Associate Professor and William Dawson Scholar at McGill University.
The Design Automation Conference offers tracks in Design, EDA, Embedded Systems and Software and Autonomous Systems, IP, Machine Learning/AI, and Security. Keynoters include musician, producer and innovator Thomas Dolby, SPIKE founder Bas Verkaik, and MIT's James DiCarlo. SKY talks will be delivered by Hava T. Siegelmann of DARPA and Gurtej S. Sandhu of Micron Technology.
ACM's Federated Computing Research Conference assembles a spectrum of affiliated research conferences and workshops into a week-long co-located meeting. These events cover topics including learning theory; energy; quality of service, programming language design and implementation; high performance parallel and distributed computing; computing theory; measurement and modeling of computer systems; and more. Each morning will feature a joint plenary talk.
Learning @ Scale is co-located with and immediately precedes the 2019 International Conference on AI in Education. L@S investigates large-scale, technology-mediated learning environments, such as massive open online courses, intelligent tutoring systems, open learning courseware, learning games, and communities of citizen scientists, collaborative programmers, tutorial systems, shared critiques, and more. Work-in-progress posters and demonstrations are due April 1.
ACM is a volunteer-led and member-driven organization. Everything ACM accomplishes is through the efforts of people like you. A wide range of activities keep ACM moving, including organizing conferences, editing journals, reviewing papers and participating on boards and committees, to name just a few. Find out all the ways that you can volunteer with ACM.
Premier Resource
The most comprehensive collection of full-text articles and bibliographic records covering computing and information technology includes the complete collection of ACM's publications.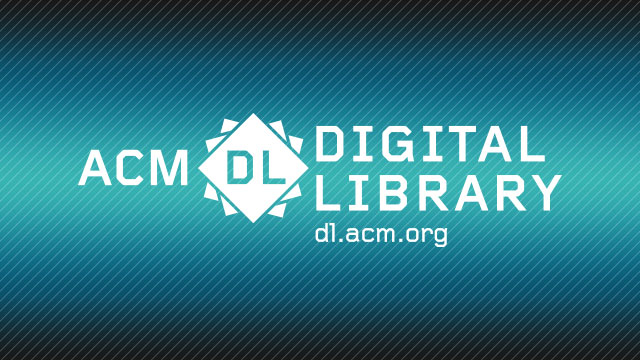 Network with like-minded professionals and enjoy unique opportunities to share technical expertise and first-hand knowledge of the latest trends.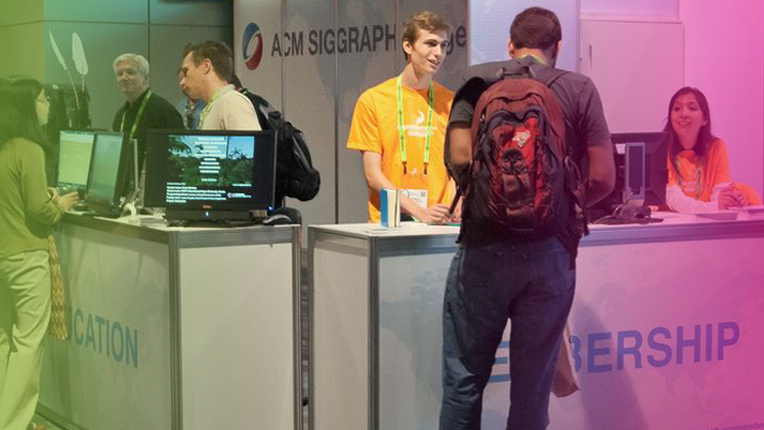 Learning Resource
ACM SIGs organize and sponsor more than 170 conferences, workshops and symposia worldwide. Find a gathering of like-minded computing professionals.