ACM and its Special Interest Groups Host More Than 170 Events Worldwide
Our conferences, workshops and symposia unite innovators like you to push computing technology forward and to continue the legacy that unites us as like-minded thinkers and makers.
ACM Open Conference Statement
The open exchange of ideas and the freedom of thought and expression are central to the aims and goals of ACM and its conferences. These aims and goals require an environment that recognizes the inherent worth of every person and group, that fosters dignity, understanding, and mutual respect, and that embraces diversity.

ACM is firmly committed to prohibiting discrimination at its conferences against individuals because of race, color, sex, sexual orientation, gender identity or expression, age, marital status religion, national origin, ancestry, or disability. All individuals are entitled to participate in any ACM activity free of discrimination, including harassment based on any of the above factors.
ACM is concerned about discriminatory legislation in various locations and will work with conference organizers to best address location related issues.
Volunteer commitment and coordination is the foundation that makes an ACM conference successful. ACM provides a comprehensive resource manual with instructions and best practices to help create the best possible event.
We invite conference organizers to submit details about their conferences to this calendar. Submit your event by filling out this form.
The 41st International ACM SIGIR Conference on Research and Development in Information Retrieval will feature keynotes by Rayid Ghani (University of Chicago) and the Gerard Salton Award recipient (TBA), as well as four speakers in the Industry track: Charu Argawal (IBM Research), Xiansheng Hua (Alibaba), Jieping Ye (Didi), and Rajeev Rastogi (Amazon).
The Genetic and Evolutionary Computation Conference's tracks include Ant Colony Optimization and Swarm Intelligence; Digital Entertainment Technologies and Arts; Search-Based Software Engineering; Real-World Applications; and more. Scheduled keynoters are Kazuo Yano (Hitachi); Naoko Yamazaki (University of Tokyo); and Tatsuya Okabe (DENSO).
The SIGKDD Conference on Knowledge Discovery and Data Mining brings together researchers and practitioners from data science, data mining, knowledge discovery, large-scale data analytics, and Big Data. The event includes 27 workshops, 37 tutorials, and keynotes by ACM fellow Jeannette Wing (Columbia University), David Hand (Imperial College), Alvin E. Roth (Stanford University), and Yee Whye Teh (University of Oxford/Deepmind).
The flagship annual conference of the ACM Special Interest Group on Data Communication focuses on the applications, technologies, architectures, and protocols in the computer communication field. Workshops will cover IoT, Big Data analytics, mobile edge communications, and more. Jennifer Rexford (Princeton University), 2016 Athena Lecturer and 2004 Hopper Award recipient, will keynote.
ACM is a volunteer-led and member-driven organization. Everything ACM accomplishes is through the efforts of people like you. A wide range of activities keep ACM moving, including organizing conferences, editing journals, reviewing papers and participating on boards and committees, to name just a few. Find out all the ways that you can volunteer with ACM.
Premier Resource
The most comprehensive collection of full-text articles and bibliographic records covering computing and information technology includes the complete collection of ACM's publications.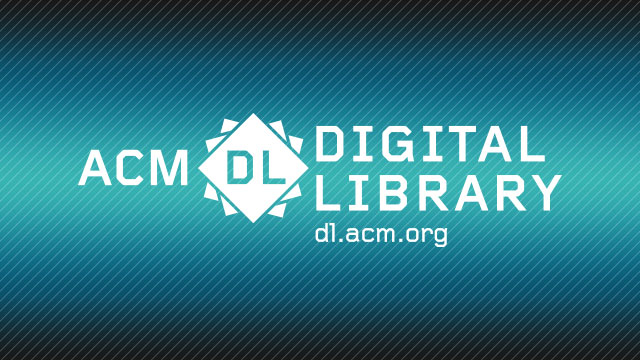 Learning Resource
ACM SIGs organize and sponsor more than 170 conferences, workshops and symposia worldwide. Find a gathering of like-minded computing professionals.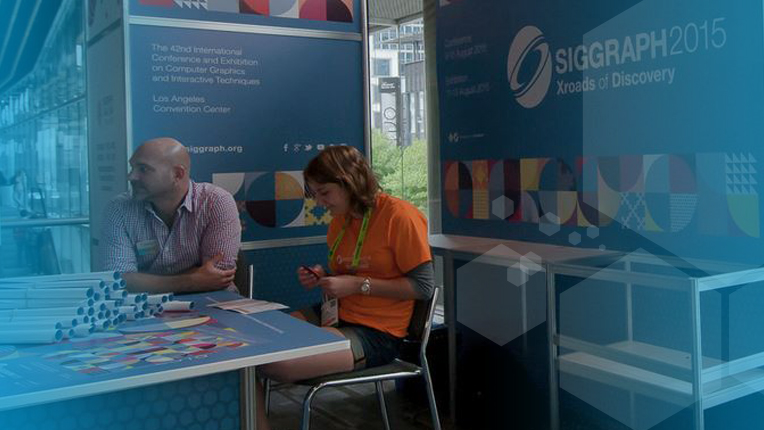 Network with like-minded professionals and enjoy unique opportunities to share technical expertise and first-hand knowledge of the latest trends.