ACM and its Special Interest Groups Host More Than 170 Events Worldwide
Our conferences, workshops and symposia unite innovators like you to push computing technology forward and to continue the legacy that unites us as like-minded thinkers and makers.
ACM Open Conference Statement
The open exchange of ideas and the freedom of thought and expression are central to the aims and goals of ACM and its conferences. These aims and goals require an environment that recognizes the inherent worth of every person and group, that fosters dignity, understanding, and mutual respect, and that embraces diversity.

ACM is firmly committed to prohibiting discrimination at its conferences against individuals because of race, color, sex, sexual orientation, gender identity or expression, age, marital status religion, national origin, ancestry, or disability. All individuals are entitled to participate in any ACM activity free of discrimination, including harassment based on any of the above factors.
ACM is concerned about discriminatory legislation in various locations and will work with conference organizers to best address location related issues.
Volunteer commitment and coordination is the foundation that makes an ACM conference successful. ACM provides a comprehensive planning guide with instructions and best practices to help create the best possible event.
We invite conference organizers to submit details about their conferences to this calendar. Submit your event by filling out this form.
ACM Prize recipient and ACM Fellow Shwetak Patel was a featured keynote speaker at the AI for Good Global Summit, which is being held virtually through the end of 2020. Patel is a Computer Science and Engineering Professor at the University of Washington. In case you missed it, you can view his talk, "New Ways of Thinking of the Mobile Phone for Healthcare and the Current Pandemic," on the ITU YouTube channel here.
The 2020 edition of the AI for Good Global Summit will be presented as a continuous digital event, featuring weekly programming across multiple formats, platforms and time-zones, including keynotes, expert webinars, project pitches, Q&As, performances, demos, interviews, networking and more. 2018 ACM A.M. Turing Award laureate Yoshua Bengio will deliver a keynote, "Machine Learning Challenges in the Fight for Social Good—the Covid-19 Case" on September 29.
The flagship annual conference of the ACM Special Interest Group on Data Communication focuses on the applications, technologies, architectures, and protocols in the computer communication field. Technical sessions will cover routing, telemetry, switching, verification, congestion control, datacenters, wireless technologies, and more. Amin Vahdat (Google) and Lixia Zhang (UCLA) will deliver keynotes.
Learning @ Scale investigates large-scale, technology-mediated learning environments that typically have many active learners and few experts on hand to guide their progress or respond to individual needs. Workshops will address inclusivity, testing, AI for video-based learning, chatbot development, MOOCs and more. Katie Davis (University of Washington) will keynote.
This year's virtual SIGGRAPH conference will include both on-demand presentations and scheduled sessions, with expanded opportunities to experience the Animation Festival, Art Gallery, and Theater, as well as the many courses, technical sessions and networking events, in cyberspace. Keynote speaker Marco Tempest (MIT, NASA, magicLab) will deliver a multimedia virtual presentation titled "Invent the Impossible."
The SIGPLAN International Conference on Functional Programming provides a forum for researchers and developers to learn about the latest work on the design, implementations, principles, and uses of functional programming. Keynote talks will be delivered by Evan Czaplicki (Github) on the Elm programming language and Audrey Tang (Taiwan's Digital Minister) on how software developers can contribute to fighting the pandemic.
The FODS-2020 Conference will offer a virtual format. Program details to follow.
The ACM-IMS Interdisciplinary Summit on the Foundations of Data Science is an interdisciplinary event bringing together researchers and practitioners to address foundational data science challenges in prediction, inference, fairness, ethics and the future of data science. Scheduled keynote speakers are Mihaela van der Schaar (The Alan Turing Institute) and Oren Etzioni (Allen Institute for AI).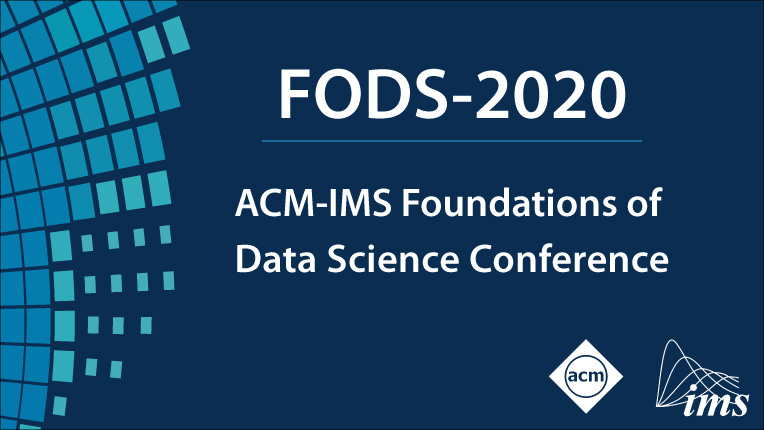 ACM's Special Interest Group on Hypertext, Hypermedia and the Web (SIGWEB) has taken over sponsorship of The Web Conference, starting with the 2022 edition in Lyon, France, from the International World Wide Web Conference Committee (IW3C2). The annual international academic conference (formerly known as International World Wide Web Conference) addresses the future direction of the World Wide Web. Read the ACM news release.
Network with like-minded professionals and enjoy unique opportunities to share technical expertise and first-hand knowledge of the latest trends.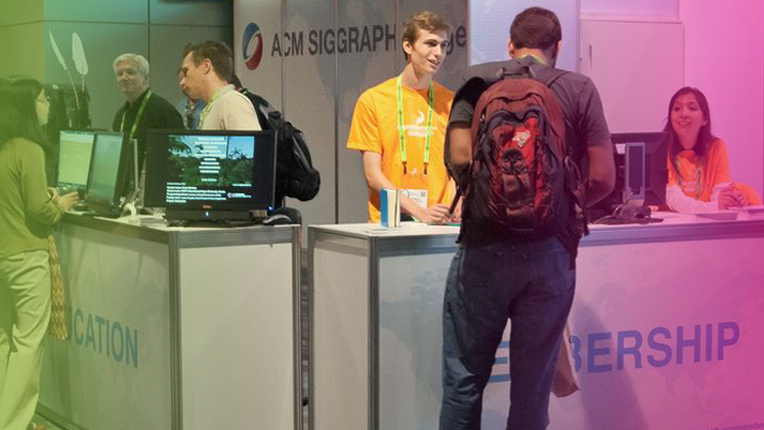 Learning Resource
ACM SIGs organize and sponsor more than 170 conferences, workshops and symposia worldwide. Find a gathering of like-minded computing professionals.