ACM ByteCast
In this episode, the first of a special collaboration between ACM ByteCast and the American Medical Informatics Association (AMIA)'s For Your Informatics podcast, hosts Karmen Williams and Sabrina Hsueh welcome Wendy Chapman, Associate Dean of Digital Health and Informatics at the University of Melbourne and Director of the Centre for Digital Transformation of Health. Her research focuses on developing computer algorithms to understand information typed into electronic medical records and natural language processing of clinical texts. She is an elected fellow of the American College of Medical Informatics and the US National Academy of Medicine.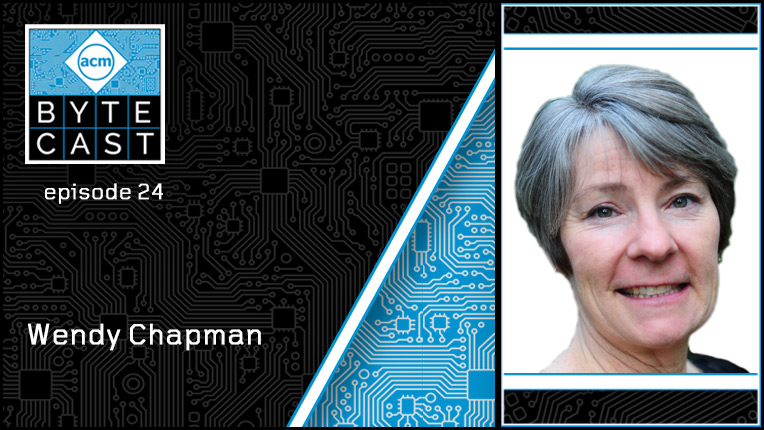 Elizabeth Hawthorne Named Co-Chair of ACM Education Board
Elizabeth Hawthorne joins Chris Stephenson as Co-Chair of ACM's Education Board and Advisory Committee, to serve for the two-year term ending June 30, 2022. Hawthorne recently joined the computer science and cybersecurity faculty at Rider University and is Professor Emeritus at Union County College. Stephenson is Head of Computer Science Education Strategy at Google and is the Founder and former Executive Director of the Computer Science Teachers Association.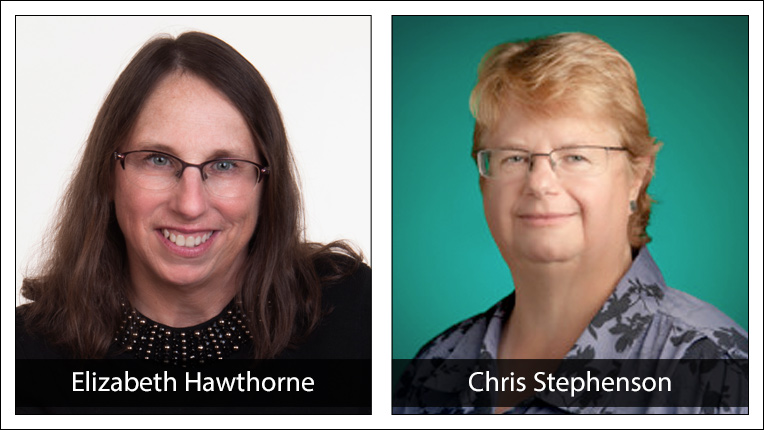 ACM education activity has been reorganized into two entities: the Education Board and the Education Advisory Committee (EAC). The Board wields the final executive and decision-making power to facilitate the work of the Advisory Committee. The Advisory Committee is a task-force-based, networking-oriented environment whose aim is to promote ACM's educational mission to as wide a range of constituencies as possible: universities, community colleges, high schools, corporations, and the U.S. government.
ACM works with leading professional and scientific computing societies to develop curriculum recommendations for the rapidly changing landscape of computer technology. As the computing field continues to evolve, and new computing-related disciplines emerge, existing curriculum reports are updated, and additional reports for new computing disciplines drafted.
CCDS2021: Computing Competencies for Undergraduate Data Science Curricula
CC2020: Computing Curricula 2020 Paradigms for Global Computing Education now available in Chinese (Mandarin).
CC2020: Computing Curricula 2020 Paradigms for Global Computing Education (encompassing undergraduate programs in Computer Engineering, Computer Science, Cybersecurity, Information Systems, Information Technology, Software Engineering; with Data Science)
IS2020: A Competency Model for Undergraduate Programs in Information Systems
IT 2017: Curriculum Guidelines now available in Chinese (Mandarin).
IT 2017: Curriculum Guidelines for Baccalaureate Degree Programs in Information Technology
Career Resource
ACM offers lifelong learning resources including online books from O'Reilly, online courses from Skillsoft, TechTalks on the hottest topics in computing and IT, and more.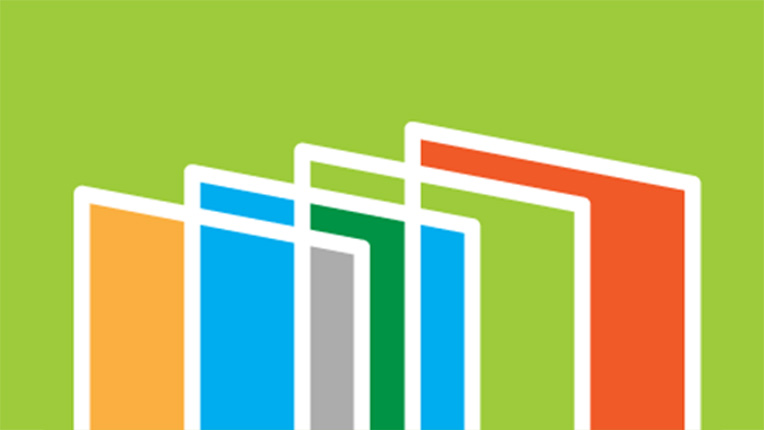 Premier Resource
The most comprehensive collection of full-text articles and bibliographic records covering computing and information technology includes the complete collection of ACM's publications.