Diversity, Equity, and Inclusion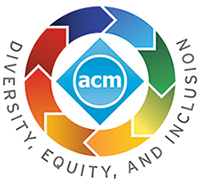 Anyone, from any background, should feel encouraged to participate and contribute to ACM. Differences – in age, race, gender and sexual orientation, nationality, physical ability, thinking style and experience – bring richness to our efforts in providing quality programs and services for the global computing community.
ACM is committed to creating an environment that welcomes new ideas and perspectives, and where hostility or other antisocial behaviors are not tolerated.
[Learn More about ACM's Commitment to Diversity, Equity, and Inclusion...]
Machine Learning has the potential for developing tools to improve efficiency and accuracy in decision-making. However, ML also has the potential to reinforce human biases, disproportionately impact vulnerable populations, and violate notions of privacy. Join Mehran Sahami along with Fay Cobb Payton and Susan Reiser on April 19, 1:00 pm ET (5:00 pm UTC) for the webinar, "Confronting Ethical Challenges in a High Tech World," as they explore some of the promise and perils that arise from Machine Learning, the ethical issues, and the competing value trade-offs at stake.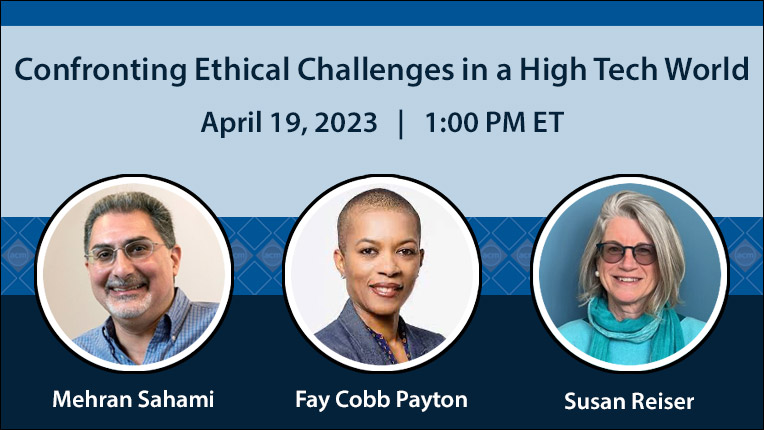 The pandemic has fueled many changes—from the way we work to how big a role we allow technology to play in our life. Research also shows that the past three years have affected women in the workforce particularly hard. How has it been for women in computing? Join us for an in-depth conversation between Jocelyn Simmonds, Jen Lamere, Yasmine Elglaly, and Hemangee Kapoor, moderated by Gloria Childress Townsend. The one-hour panel will be livestreamed via LinkedIn on March 28, 12:00 pm ET (4 pm UTC). For more information and to register, visit the event page.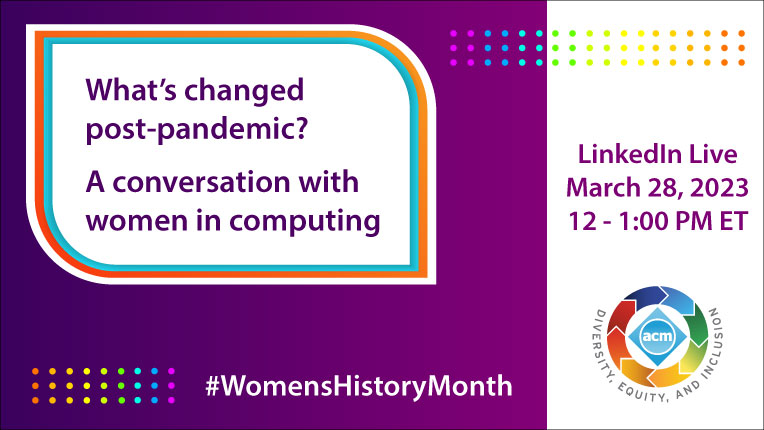 Co-Chairs

Stephanie Ludi

Past Chairs

Natalie Enright Jerger
John West

Chair, ACM-W

Ruth Lennon

Members

Leigh Ann Delyser
Juan Gilbert
Leah Jamieson
Hemangee Kapoor
David Patterson
Chris Stephenson
Bryant York

Liaisons

Yolanda A. A. Rankin

Education Board DEI Committee Co-Chairs

Fay Cobb Payton
Susan Reiser