ACM and its Special Interest Groups Host More Than 170 Events Worldwide
Our conferences, workshops and symposia unite innovators like you to push computing technology forward and to continue the legacy that unites us as like-minded thinkers and makers.
ACM Open Conference Statement
The open exchange of ideas and the freedom of thought and expression are central to the aims and goals of ACM and its conferences. These aims and goals require an environment that recognizes the inherent worth of every person and group, that fosters dignity, understanding, and mutual respect, and that embraces diversity.

ACM is firmly committed to prohibiting discrimination at its conferences against individuals because of race, color, sex, sexual orientation, gender identity or expression, age, marital status religion, national origin, ancestry, or disability. All individuals are entitled to participate in any ACM activity free of discrimination, including harassment based on any of the above factors.
ACM is concerned about discriminatory legislation in various locations and will work with conference organizers to best address location related issues.
Volunteer commitment and coordination is the foundation that makes an ACM conference successful. ACM provides a comprehensive planning guide with instructions and best practices to help create the best possible event.
The ACM Conference on Fairness, Accountability, and Transparency (ACM FAccT) brings together researchers and practitioners interested in fairness, accountability and transparency in socio-technical systems. Keynote speakers include Alondra Nelson Professor (Institute for Advanced Study), Ziad Obermeyer (Berkley), Alex Hanna (DAIR Institute), Brook Hansen, Krista Pawloski, and Krystal Kauffman (Turkopticon), Moritz Hardt (Max Planck Institute for Intelligent Systems), Payal Arora (Erasmus University Rotterdam), and more. There will also be a conversation with Charlotte Burrows, Chair of the US Equal Employment Opportunity Commission. This event is being held in Chicago, Illinois, USA.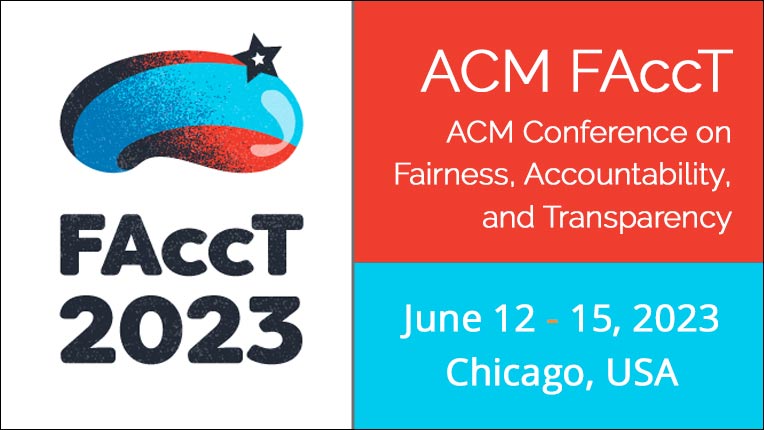 The SIGPLAN Conference on Programming Language Design and Implementation is the premier forum in programming languages and programming systems research, covering design, implementation, theory, applications, and performance. Sessions and workshops include "DSL-based Hardware Generation," "Neurosymbolic Programming in Scallop," "Teaching and Learning Compilers Incrementally," "Immersive Mixed and Virtual Environment Systems," and more. Klara Nahrstedt (University of Illinois Urbana-Champaign), Ihab Amer (AMD Fellow), and Jiangchuan Liu (Simon Fraser University) will keynote. The event will be held in Orlando, Florida, USA, as part of the ACM Federated Computing Research Conference (FCRC).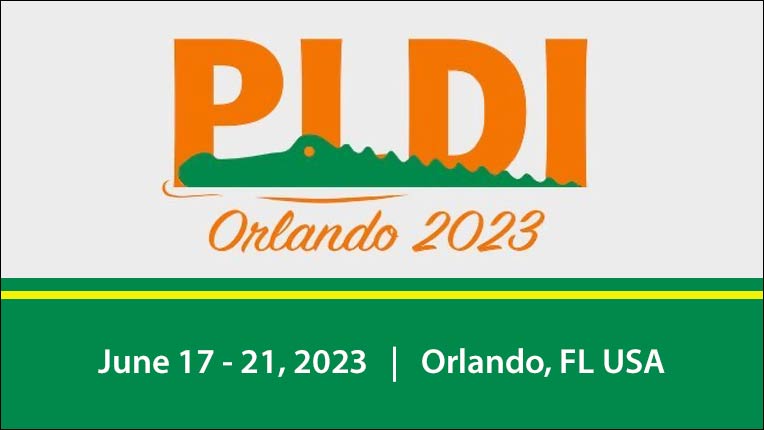 The ACM SIGMETRICS International Conference on Measurement and Modeling of Computer Systems is the flagship conference of the ACM Special Interest Group for the computer systems performance evaluation community. Workshops include "Mathematical Performance Modeling and Analysis," "Causal Inference for Engineers," and more. Speakers include Yuejie Chi (Carnegie Mellon University), Tirthak Patel (Rice University), and Yuxin Chen (University of Pennsylvania). The event is being held in Orlando, Florida, USA as part of the ACM Federated Computing Research Conference (FCRC).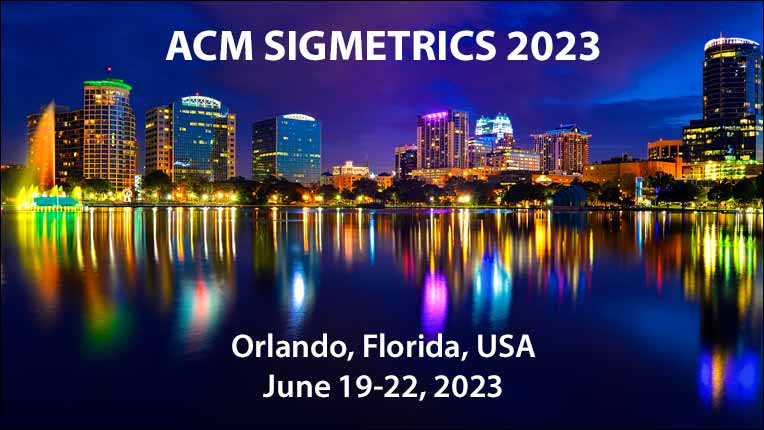 The ACM International Conference on Mobile Systems, Applications, and Services seeks to present innovative and significant research on the design, implementation, usage, and evaluation of mobile computing and wireless systems, applications, and services. Workshops include "Body-Centric Computing Systems," "Networked AI Systems," "Advances in Environmental Sensing Systems for Smart Cities," and more. The keynote will be delivered by Yong Li (Tsinghua University). The event is being held in Helsinki, Finland.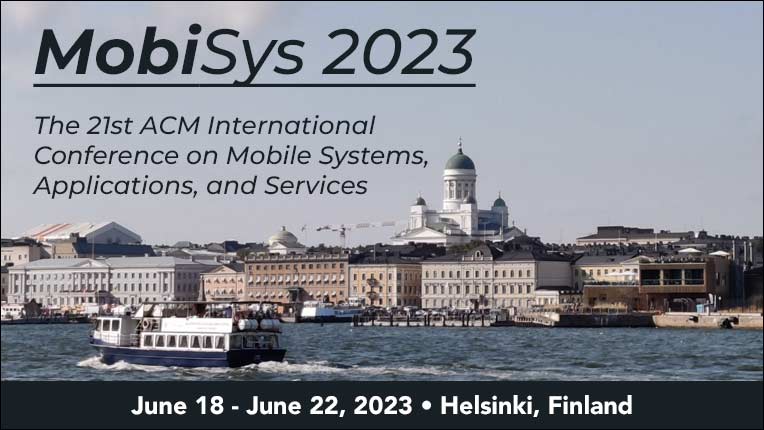 The 2023 Federated Computing Research Conference will assemble a spectrum of affiliated research conferences and workshops into a week-long, co-located, meeting in Orlando, Florida, USA. This model retains the advantages of the smaller conferences while facilitating communication among researchers in different fields of computer science and engineering. To the extent facilities allow, attendees are free to attend technical sessions of other affiliated conferences co-located with their "home" conference. For more information as well as a list of participating conferences, visit the website.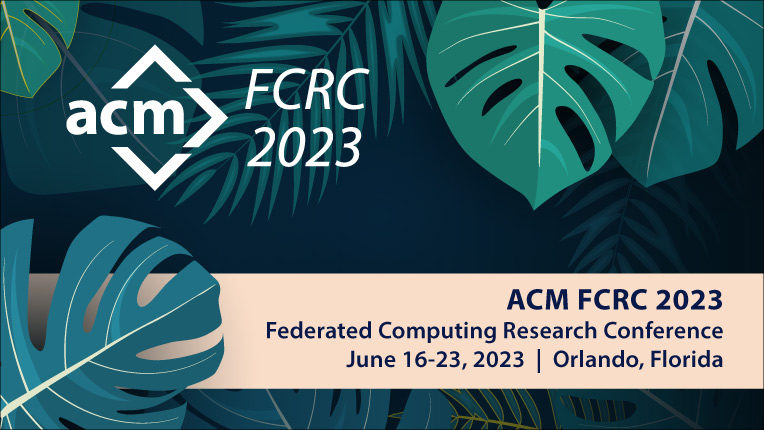 The International Symposium on Computer Architecture is the premier forum for new ideas and research results in computer architecture. Workshops include "Reinforcement Learning for Computer Architecture and Systems Research," "Architecture and System Support for Transformer Models," " A Crash Course on Quantum Computing," "Hot Topics in System Infrastructure," "Automated Tools for Fast Development of Deep Learning Networks and Accelerators," and more. Keynote speakers will be Sarita Adve (UIUC), Kenneth Brown (Duke), and Krisztian Flautner (Cisco). The event will be held in Orlando, Florida, USA as part of the ACM Federated Computing Research Conference (FCRC).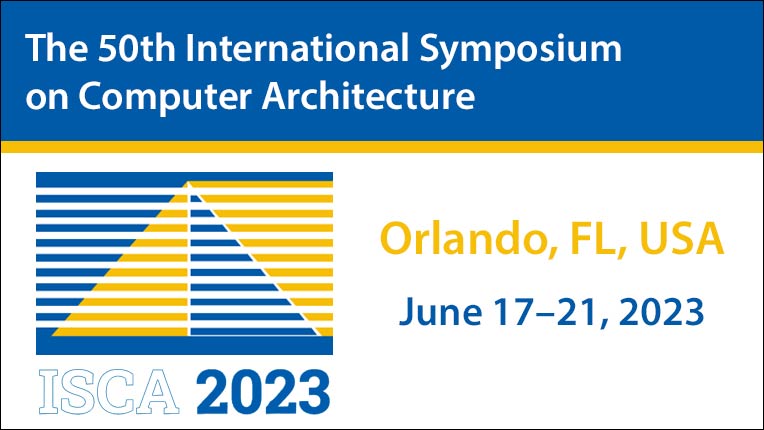 The ACM Interaction Design and Children (IDC) Conference is the premier international conference for researchers, educators and practitioners to share the latest research findings, innovative methodologies and new technologies in the areas of inclusive child-centered design, learning and interaction. Workshops and sessions include "Participatory Approaches to the Ethics of Emerging Technologies for Children" and "Designing AI Interfaces for Children with Special Needs in Educational Contexts," "Ethics, Inclusion and Accessibility," and more. Keynote speakers are Andy Rodgers, Emily Fields, Lisa Kennedy, and Molly Simmons (all from Bennett Day School). The conference is being held in Chicago, Illinois, USA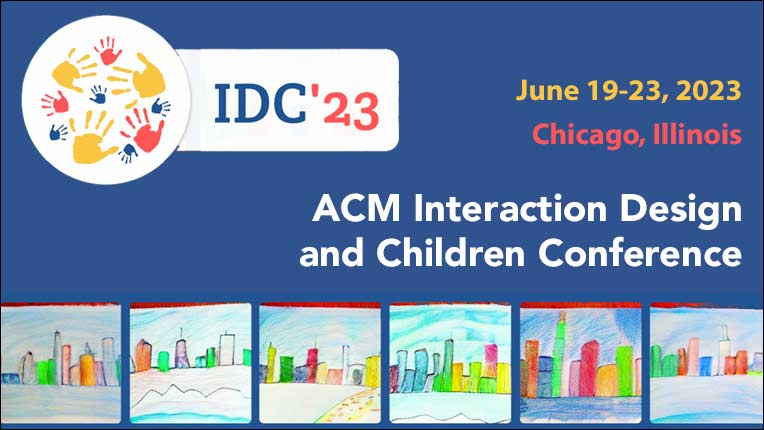 The ACM Symposium on Principles of Distributed Computing will feature workshops and tutorials including "Advanced Tools, Programming Languages, and Platforms for Implementing and Evaluating Algorithms for Distributed Systems," "High-Level Executable Specification and Reasoning for Improving Distributed Algorithms," "Fault-Tolerant Distributed Optimization and Learning," "Biological Distributed Algorithms," and more. The keynote speaker this year is Roger Wattenhofer (ETH Zurich). The event is being held in Orlando, Florida, USA as part of the ACM Federated Computing Research Conference (FCRC).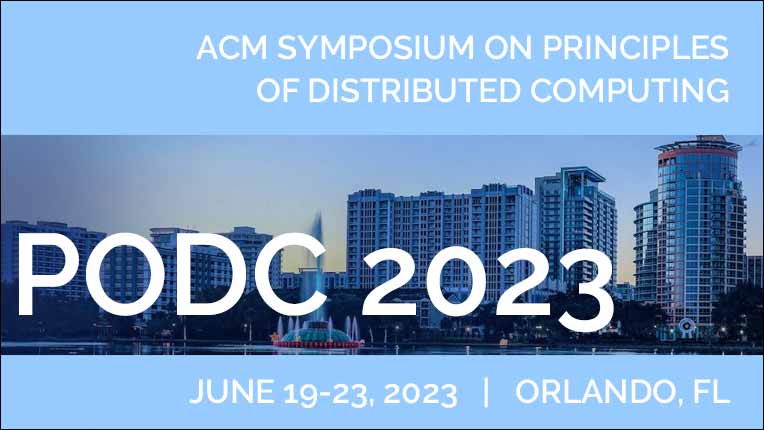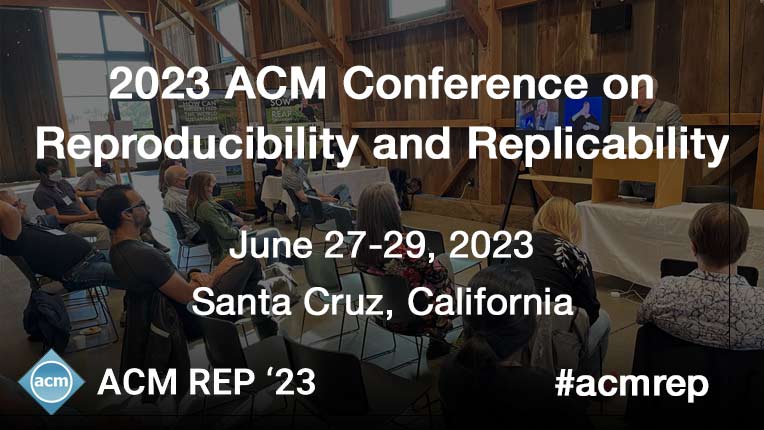 The ACM Conference on Reproducibility and Replicability brings together those that support and promote reproducibility and open science in academia while fostering collaboration between industry, academia, and open source communities. Sessions include "Advancing Reproducibility," "Testing Reproducibility," "Checking Reproducibility With the Open Research Knowledge Graph," and more. Keynote speakers are Torsten Hoefler (ETH Zurich), Juliana Freire (NYU), and Grigori Fursin (cTuning Foundation). The conference is being held in Santa Cruz, California, USA, and is organized by the ACM EIG on Reproducibility and Replicability.
Network with like-minded professionals and enjoy unique opportunities to share technical expertise and first-hand knowledge of the latest trends.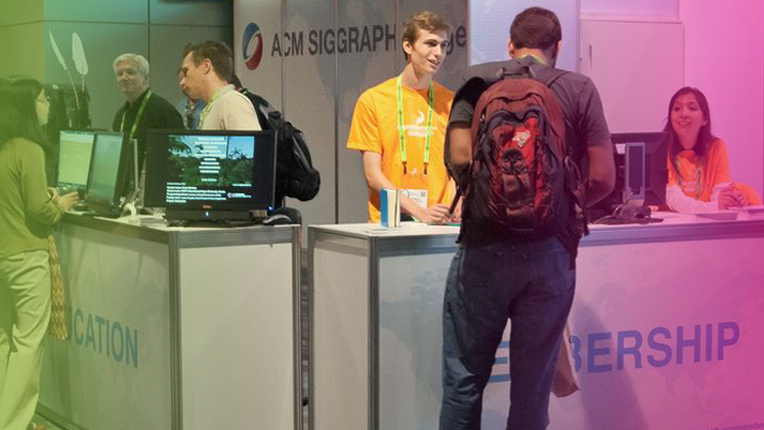 Learning Resource
ACM SIGs organize and sponsor more than 170 conferences, workshops and symposia worldwide. Find a gathering of like-minded computing professionals.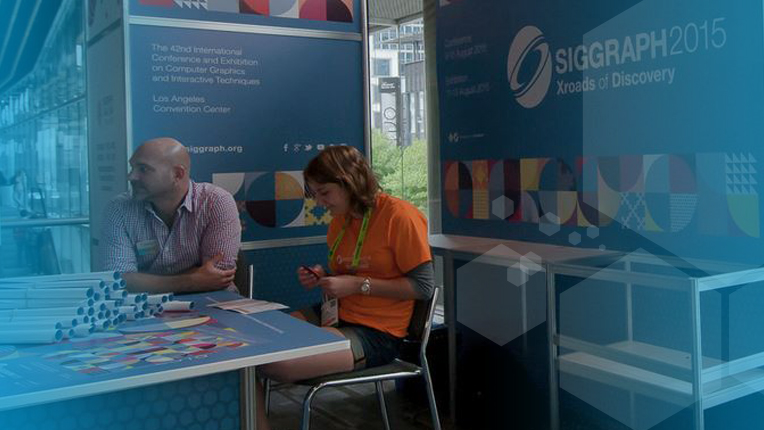 ACM is a volunteer-led and member-driven organization. Everything ACM accomplishes is through the efforts of people like you. A wide range of activities keeps ACM moving: organizing conferences, editing journals, reviewing papers and participating on boards and committees, to name a few. Find out all the ways that you can volunteer with ACM.
Premier Resource
The most comprehensive collection of full-text articles and bibliographic records covering computing and information technology includes the complete collection of ACM's publications.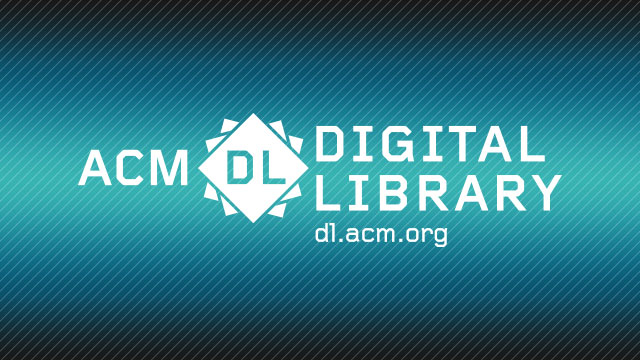 Upcoming Conferences
GLSVLSI '23: Great Lakes Symposium on VLSI 2023

Knoxville, USA

International Workshop on Logic and Synthesis

Lausanne, Switzerland

ACM Multimedia Systems Conference 2023

Vancouver, Canada

International Conference on Multimedia Retrieval

Thessaloniki, Greece

CHIWORK 2023: Annual Symposium on Human-Computer Interaction for Work

Oldenburg, Germany

HPDC'23: The 32nd International Symposium on High-Performance Parallel and Distributed Computing

Orlando, USA

24th ACM SIGPLAN/SIGBED International Conference on Languages, Compilers, and Tools for Embedded Systems

Orlando, USA

The 21st Annual International Conference on Mobile Systems, Applications and Services

Helsinki, Finland

International Conference on Management of Data

Seattle, USA

SIGMETRICS '23: ACM SIGMETRICS International Conference on Measurement and Modeling of Computer Systems

Orlando, USA

IDC '23: Interaction Design and Children

Chicago, USA

Creativity and Cognition

Virtual Event, USA

55th Annual ACM Symposium on Theory of Computing

Orlando, USA

CHASE '23: ACM/IEEE International Conference on Connected Health: Applications, Systems and Engineering Technologies

Orlando, USA

2023 International Conference on Supercomputing

Orlando, USA

ICIKS '23: The 6th International Conference on Information and Knowledge Systems

Portsmouth, United Kingdom

Workshop on Hot Topics in Operating Systems

Providence, USA

Platform for Advanced Scientific Computing Conference

Davos, Switzerland

HPG '23: High-Performance Graphics

Delft, Netherlands

The 17th ACM International Conference on Distributed and Event-based Systems

Neuchatel, Switzerland

The 15th ACM SIGCHI Symposium on Engineering Interactive Computing Systems

Swansea, United Kingdom

2023 ACM Conference on Reproducibility and Replicability

Santa Cruz, USA

APNet '23: The Asia-Pacific Workshop on Networking

Hong Kong, China

The 24th ACM Conference on Economics and Computation

London, United Kingdom

DFRWS USA '23: Annual Conference

Baltimore, USA

DAC '23: 60th ACM/IEEE Design Automation Conference

San Francisco, USA

ASIA CCS '23: ACM ASIA Conference on Computer and Communications Security

Melbourne, Australia

Designing Interactive Systems Conference

Pittsburgh, USA

GECCO '23: Genetic and Evolutionary Computation Conference

Lisbon, Portugal

CCC '23: Computational Complexity Conference

Warwick, United Kingdom

ACM conference on Conversational User Interfaces

Eindhoven, Netherlands

L@S '23: Proceedings of the Tenth ACM Conference on Learning @ Scale

Copenhagen, Denmark

Applied Networking Research Workshop

San Francisco, USA

SIGIR '23: The 46th International ACM SIGIR Conference on Research and Development in Information Retrieval

Taipei, Taiwan

AICS 2023: 2023 5th International Conference on Artificial Intelligence and Computer Science

Wuhan, China

International Conference on Neuromorphic Systems

Santa Fe, USA
The annual ACM SIGMOD/PODS Conference is a leading international forum for database researchers, practitioners, developers, and users to explore cutting-edge ideas and results, and to exchange techniques, tools, and experiences. The conference includes a fascinating technical program with sessions on "Time Series and Data Series," "Privacy, Security and Encryption, Blockchains," and more, Keynote speakers will be Don Chamberlin, IBM Fellow (retired), Vanessa Murdock (Amazon), and Shazia Sadiq (The University of Queensland). The event is being held in Seattle, Washington, USA.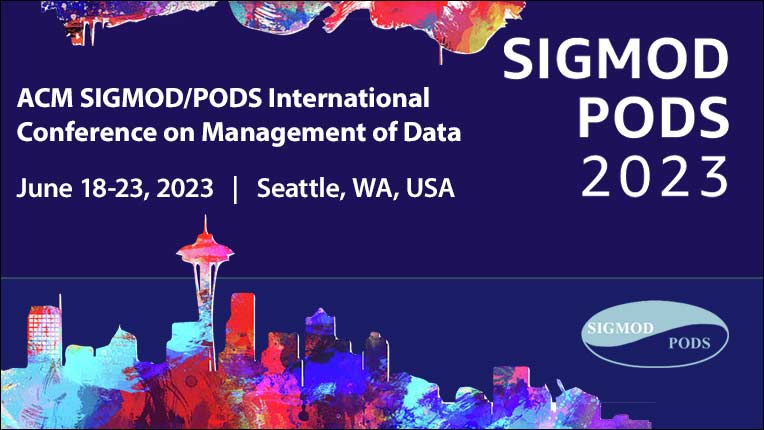 The ACM Symposium on the Theory of Computing is sponsored by the ACM Special Interest Group on Algorithms and Computation Theory, this year's sessions include "History and Future of TCS Panel," "Graduating Bits & Job Search Panel," "TCS for all Inspiration Talk," "Research Spotlight Workshop," "Parallel Discrete Sampling via Continuous Walks," "Optimal Explicit Small-Depth Formulas for the Coin Problem," and many more. The event will be held in Orlando, Florida, USA as part of the ACM Federated Computing Research Conference (FCRC).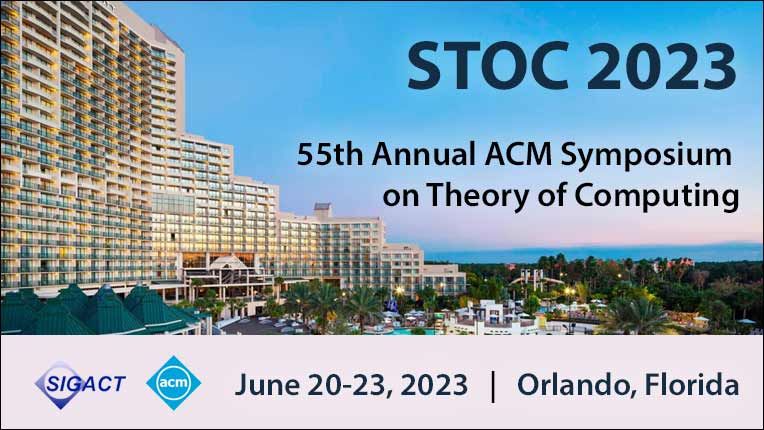 The 9th Heidelberg Laureate Forum will offer young researchers and other participants the opportunity to connect with scientific pioneers and learn how the laureates made it to the top of their fields. Some of the brightest minds in mathematics and computer science will come together for unrestrained, interdisciplinary exchange. 22 ACM A.M. Turing Award and ACM Prize in Computing recipients will participate this year. Watch the livestream on the HLF website.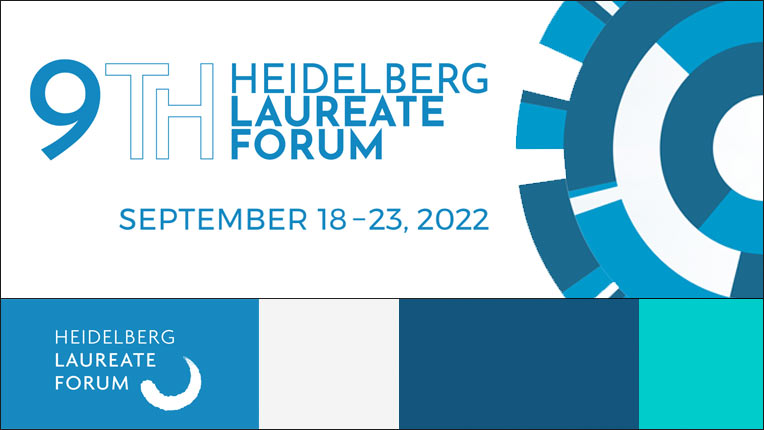 Virtual Conferences
In March 2020 ACM formed a Presidential Task Force (PTF) to help conference organizers transition their events to online. The PTF is working on a guide to offer practical advice and shed light on the largely unfamiliar territory of online conferencing.
The report, available here, includes pointers to a live document with additional resources. We welcome comments, suggestions and experience reports from the community.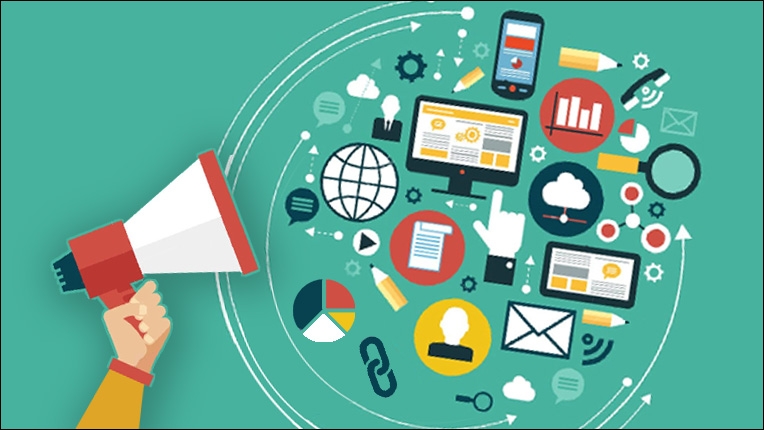 Conferences Best Paper Awards
Best Paper Awards are presented at many ACM conferences to authors whose work represents groundbreaking research in their respective areas. By recognizing these select papers for their ingenuity and importance, ACM highlights some of the theoretical and practical innovations that are likely to shape the future of computing.
ZDNS: a fast DNS toolkit for internet measurement
By Liz Izhikevich, Gautam Akiwate, Briana Berger, Spencer Drakontaidis, Anna Ascheman, Paul Pearce, David Adrian, Zakir Durumeric
Community Contribution Award at IMC '22: ACM Internet Measurement Conference
Measurement and analysis of implied identity in ad delivery optimization
By Levi Kaplan, Nicole Gerzon, Alan Mislove, Piotr Sapiezynski
Distinguished Paper Award at IMC '22: ACM Internet Measurement Conference
The importance of contextualization of crowdsourced active speed test measurements
By Udit Paul, Jiamo Liu, Mengyang Gu, Arpit Gupta, Elizabeth Belding
Distinguished Paper Award at IMC '22: ACM Internet Measurement Conference