ACM and its Special Interest Groups Host More Than 170 Events Worldwide
Our conferences, workshops and symposia unite innovators like you to push computing technology forward and to continue the legacy that unites us as like-minded thinkers and makers.
ACM Open Conference Statement
The open exchange of ideas and the freedom of thought and expression are central to the aims and goals of ACM and its conferences. These aims and goals require an environment that recognizes the inherent worth of every person and group, that fosters dignity, understanding, and mutual respect, and that embraces diversity.

ACM is firmly committed to prohibiting discrimination at its conferences against individuals because of race, color, sex, sexual orientation, gender identity or expression, age, marital status religion, national origin, ancestry, or disability. All individuals are entitled to participate in any ACM activity free of discrimination, including harassment based on any of the above factors.
ACM is concerned about discriminatory legislation in various locations and will work with conference organizers to best address location related issues.
Volunteer commitment and coordination is the foundation that makes an ACM conference successful. ACM provides a comprehensive planning guide with instructions and best practices to help create the best possible event.
We invite conference organizers to submit details about their conferences to this calendar. Submit your event by filling out this form.
The ACM Richard Tapia Celebration of Diversity in Computing is a premier venue to acknowledge, promote and celebrate diversity. Keynote speakers include Stephanie Lampkin, Founder and CEO of Blendoor; Hector Ruiz, Founder and Chairman, Advanced Nanotechnology, delivering the Ken Kennedy Distinguished Lecture; Jennifer Mankoff, Professor, University of Washington; and Ken Washington, Chief Technology Officer, Ford Motor Company.
The 19th ACM Symposium on Document Engineering will include workshops on PDF, SGML, XProc 3.0 (an XML-based programming language) and more. Scheduled keynote speakers are Franziska Heine (Wikimedia Deutschland) and Manfred Hauswirth (Fraunhofer FOKUS). An afternoon competition will focus on the challenges of automatic extractive and semi-extractive text summarization.
The Grace Hopper Celebration of Women in Computing is the world's largest gathering of women technologists. Sessions will address security and privacy; Internet of Things; inclusion and cultural awareness; architecture and design of large-scale software; and more. Scheduled keynote speakers are Aicha Evans (CEO, Zoox), Ana Roca Castro (CEO, Genius Plaza), Nonny de la Peña (CEO and founder, Emblematic Group), and Vivienne Ming (co-founder, Socos Labs).
The ACM Symposium on User Interface Software and Technology is the premier forum for innovations in human-computer interfaces. Scheduled keynote speakers are Elizabeth Gerber (IBM) and Cristina Videira Lopes (University of California, Irvine). Technical paper session topics include Augmented and Mixed Reality, VR Headsets, Accessibility and more.
The ACM SIGPLAN conference on Systems, Programming, Languages and Applications: Software for Humanity embraces all aspects of software construction and delivery to make it the premier conference at the intersection of programming, languages, and software engineering. The Rebase track will feature speakers of interest to software practitioners and researchers. Scheduled keynote speakers are Michael Lippautz (Google) and Anastasia Mavrommati (Mathworks).
Since 1993, ACM Multimedia has been bringing together researchers and practitioners from academia and industry to present innovative research results and discuss recent advancements. A special part of the conference is the art program, which explores the boundaries of computer science and art. Keynote speakers are Jean Carrive (INA, France), Mireille Hildebrandt (Vrije Universiteit Brussel), Maria Menendez-Blanco and Pernille Bjørn (University of Copenhagen).
The International Conference on Mobile Computing and Networking is dedicated to addressing challenges in mobile computing and wireless and mobile networking. Session topics include Computational Health, Video Streaming, Wireless Sensing, Mobile Interfaces and more. Keynotes will be delivered by Maja Matarić (University of Southern California) and Carlos Guestrin (University of Washington, Apple).
ACM is a volunteer-led and member-driven organization. Everything ACM accomplishes is through the efforts of people like you. A wide range of activities keeps ACM moving: organizing conferences, editing journals, reviewing papers and participating on boards and committees, to name a few. Find out all the ways that you can volunteer with ACM.
Premier Resource
The most comprehensive collection of full-text articles and bibliographic records covering computing and information technology includes the complete collection of ACM's publications.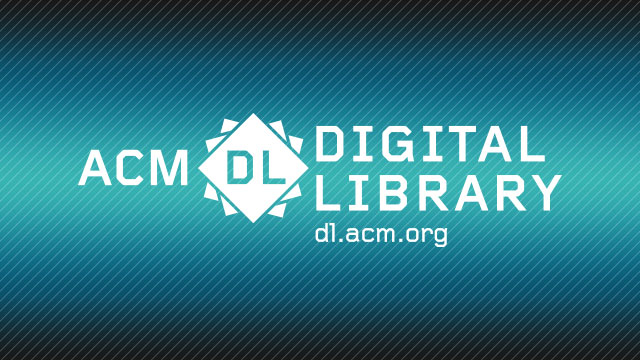 Network with like-minded professionals and enjoy unique opportunities to share technical expertise and first-hand knowledge of the latest trends.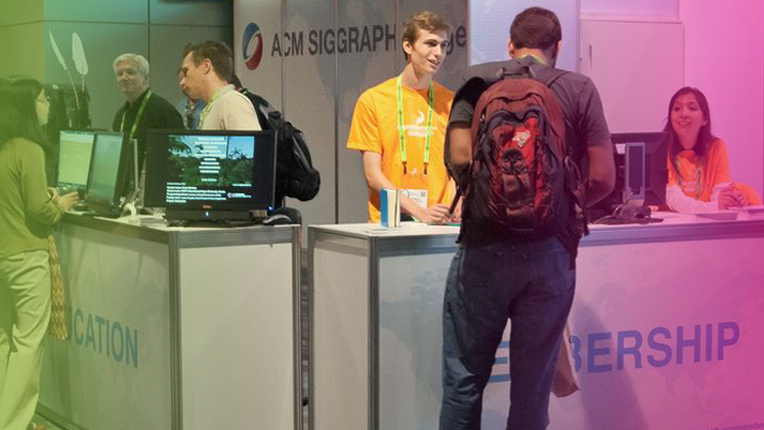 Learning Resource
ACM SIGs organize and sponsor more than 170 conferences, workshops and symposia worldwide. Find a gathering of like-minded computing professionals.