ACM and its Special Interest Groups Host More Than 170 Events Worldwide
Our conferences, workshops and symposia unite innovators like you to push computing technology forward and to continue the legacy that unites us as like-minded thinkers and makers.
ACM Open Conference Statement
The open exchange of ideas and the freedom of thought and expression are central to the aims and goals of ACM and its conferences. These aims and goals require an environment that recognizes the inherent worth of every person and group, that fosters dignity, understanding, and mutual respect, and that embraces diversity.

ACM is firmly committed to prohibiting discrimination at its conferences against individuals because of race, color, sex, sexual orientation, gender identity or expression, age, marital status religion, national origin, ancestry, or disability. All individuals are entitled to participate in any ACM activity free of discrimination, including harassment based on any of the above factors.
ACM is concerned about discriminatory legislation in various locations and will work with conference organizers to best address location related issues.
Volunteer commitment and coordination is the foundation that makes an ACM conference successful. ACM provides a comprehensive resource manual with instructions and best practices to help create the best possible event.
We invite conference organizers to submit details about their conferences to this calendar. Submit your event by filling out this form.
The 10th ACM Conference on Web Science brings together researchers from multiple disciplines to develop our knowledge and understanding of the Web. 2016 Turing Award recipient Sir Tim Berners-Lee will deliver the Turing Lecture. Keynote speakers are José van Dijck, Distinguished Professor of Media Studies, Utrecht University, and John Domingue, Director, Knowledge Media Institute, The Open University.
2016 ACM A.M. Turing Award recipient Sir Tim Berners-Lee will deliver his Turing Award Lecture at the ACM Web Science Conference in Amsterdam on May 29, 2018. He will speak on "What is the World Wide Web and what is its future? What could it be, what should it be? What is the Web we want?" The Lecture is free and open to the public; registration required.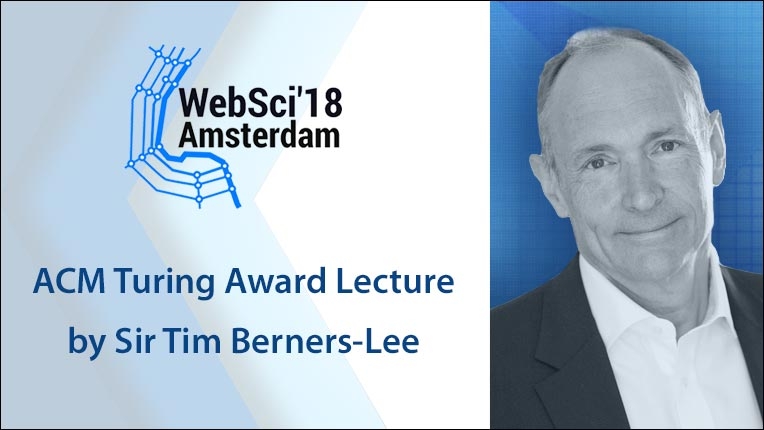 The International Conference on Software Engineering will celebrate its 40th year with many technical tracks, co-located conferences, and keynotes. Scheduled speakers include ACM A.M. Turing Award recipient Frederick P. Brooks, Jr., who is Kenan Professor of Computer Science, Emeritus, at the University of North Carolina at Chapel Hill; and ACM Fellow and CHI Academy member Brad A. Myers, a professor at Carnegie Mellon University's HCI Institute.
The 45th International Symposium on Computer Architecture is the premier forum for new ideas and research results in computer architecture. Mirocoft Distinguished Engineer Doug Burger, Facebook Senior Engineering Manager Kim Hazelwood, and Stanford Electrical Engineering and Computer Science professor Kunle Olukotun will keynote. 2017 ACM A.M. Turing Award recipients John L. Hennessy and David A. Patterson will deliver the Turing Lecture.
PLDI is the premier forum in programming languages and programming systems research, covering design, implementation, theory, applications, and performance. Co-located workshops will cover Libraries, Languages and Compilers; Deep Specifications; Formal Methods and Security; and Machine Learning. Invited speakers are Ranjit Jhala (UC San Diego); Erik Meijer (Facebook); and Margaret Martonosi (Princeton University).
The ACM SIGMETRICS International Conference on Measurement and Modeling of Computer Systems is the flagship conference of the ACM Special Interest Group for the computer systems performance evaluation community. Workshops will cover economics of networks, network security, and mathematical performance modeling and analysis. ACM Prize in Computing recipient Jon Kleinberg will keynote.
The Design Automation Conference offers tracks in Design, EDA, Embedded Systems and Software, Internet of Things, IP, Machine Learning/AI, and Security. Keynoters include 2017 ACM A.M. Turing Award recipient David Patterson (Google, Inc, and University of California, Berkeley); Sarah Cooper (Amazon Web Services); Dario Gil (IBM Research); Andreas Olofsson (DARPA); and Maja Matarić (UCLA).
Learning Resource
ACM SIGs organize and sponsor more than 170 conferences, workshops and symposia worldwide. Find a gathering of like-minded computing professionals.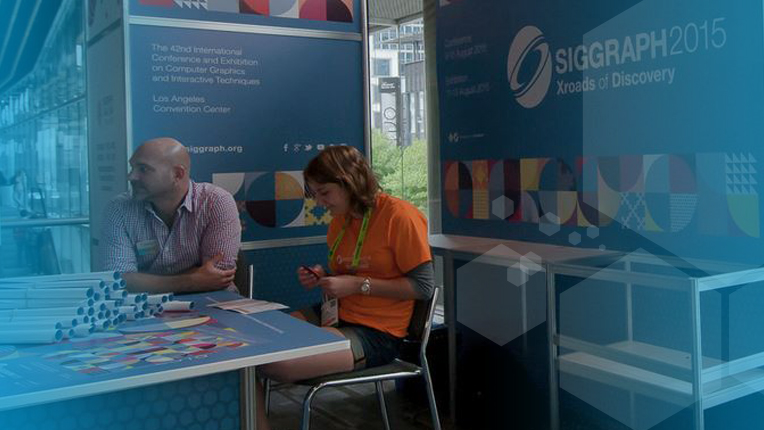 Network with like-minded professionals and enjoy unique opportunities to share technical expertise and first-hand knowledge of the latest trends.