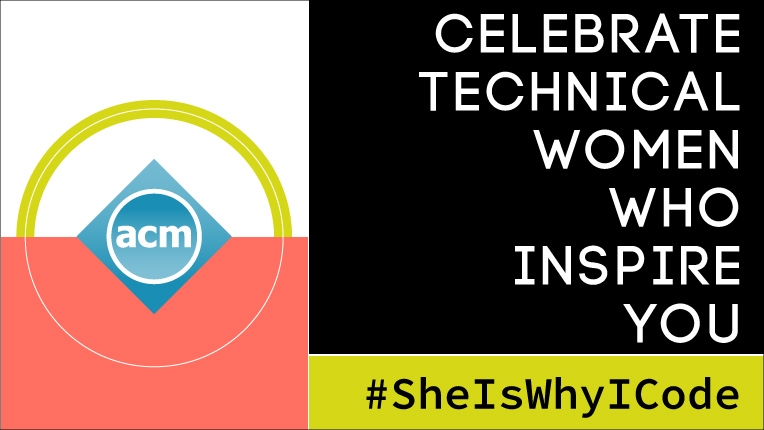 ACM invites you to mark Women's History Month by sharing your stories
During Women's History Month this March, ACM is encouraging computing professionals and students to use the hashtag #SheIsWhyICode to share stories of women in computing who have inspired them at any point in their career or education. The stories might range in topic from one's earliest introduction to computer science to overcoming a recent professional obstacle, and the subjects could vary from luminaries of the computing field to someone's high school computer science teacher or current boss.
How can I get involved?
Think about a woman in computing who has inspired you. She could be anyone from a trailblazer like Grace Hopper to a colleague you pushes you forward every day. Once you've thought about what you admire about this individual, share it with the world on your social network of choice. Your posts could be a personalized video, a photo of that person, or a simple statement honoring them. Share you posts with the hashtag #SheIsWhyICode, and tag someone else in your post who you think would like to do the same.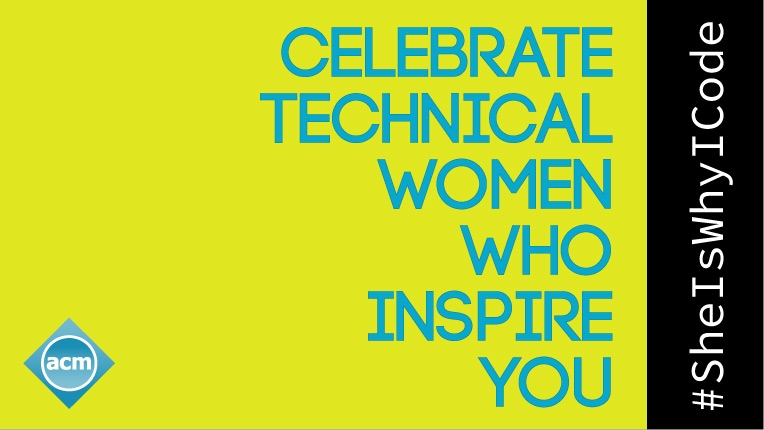 How can my organization get involved?