ACM India Live Interaction Session, 2 March 2023
Digital Transformation: The Road Ahead
In this session of the ACM India Live Interaction Series, we focus on a very exciting and current topic that addresses the road ahead for Digital Transformation (DT). Almost every organisation today has a road map on DT. The topic is attracting huge attention from companies around the globe. ChatGPT has changed the game and the future of DT is anyone's guess.
The panellists are eminent academicians and industry leaders who have made outstanding contributions to the area of Digital Transformation.
Register now for " Digital Transformation: The Road Ahead", to be presented on Thursday 2 March 2023 at 6pm-7:15pm IST . The panellists include 4 eminent researchers and practitioners from India and USA.
The host for this session will be Dr. Rajeev Shorey, CEO, UQIDAR, IIT Delhi and Member of ACM India Council.
All students, faculty and industry professionals are welcome to attend the session. Feel free to forward this communication to those who would be interested.
Note : You can also stream this session on your mobile device, including smartphone and tablet.
Abstract
Digital transformation refers to the process of using digital technologies to fundamentally change the way businesses operate, interact with customers, and deliver value to stakeholders. The goal of digital transformation is to leverage the power of technology to improve business processes, increase efficiency, reduce costs, and create new opportunities for growth.
Digital transformation typically involves the adoption of new technologies such as cloud computing, artificial intelligence, the internet of things, and blockchain. It also involves the integration of these technologies with existing systems, as well as the development of new digital capabilities and the training of employees to use them effectively.
Digital transformation can benefit organizations in many ways, including improving customer experiences, increasing operational efficiency, and driving innovation. However, it can also be a complex and challenging process, requiring significant investment in both technology and people.
The eminent Panelists will share success stories in Digital Transformation and also share their thoughts on the road ahead in Digital Transformation.
Duration: 75 minutes (including Audience Q&A)
Panelists:
1. Prof. Monisha Ghosh, University of Notre Dame, USA
2. Dr. Shivkumar Kalyanaraman, Microsoft India
3. Mrs. Pamela Kumar, TSDSI, India
4. Dr. Harrick Vin, Digitate, TCS, India
Biography of the Panelists

Prof. Monisha Ghosh is an electrical engineer. She was named a Fellow of the Institute of Electrical and Electronics Engineers (IEEE) in 2015 for her contributions to cognitive radio and signal processing for communication systems.
On December 22, 2019, Ghosh was appointed as the first woman Chief Technology Officer at the US government's Federal Communications Commission.
She holds a Ph.D in Electrical Engineering from the University of Southern California in 1991. She is an alumnus of IIT Kharagpur. She is also a Research Professor at the University of Chicago.
She served as a rotating Program Director at the National Science Foundation from September 2017 to December 2019 in the Computer and Network System Division within the Directorate of Computer and Information Science and Engineering. Previously, she worked at InterDigital, Philips Research and Bell Laboratories.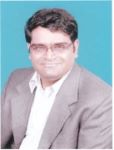 Dr. Shivkumar Kalyanaraman serves as CTO, Energy & Mobility, Microsoft R&D India (& Azure Global). Previously he was Executive GM, GE Power Conversion (e-mobility and distributed solar businesses); and earlier Program Director, Special Initiatives, IBM Research - India, Bangalore responsible for transformative innovation in renewables (especially solar), energy storage and electrified transportation.
Shivkumar received a B. Tech. degree in Computer Science from the Indian Institute of Technology, Madras, India in July 1993 followed by M.S. and Ph.D. degrees at the Ohio State University in 1994 and 1997 respectively. He also holds an Executive M.B.A. (EMBA) degree from Rensselaer Polytechnic Institute (2005). He is a Fellow of IEEE and an ACM Distinguished Scientist, and a Fellow, Indian National Academy of Engineering (INAE).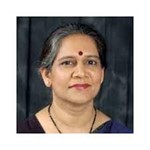 Mrs. Pamela Kumar is the Director General, TSDSI (Telecom Standards Development Society of India) and President & Founder Chair, CCICI (Cloud Computing Innovation Council of India).
An alumnus of PEC Chandigarh, Rutgers University and IIM Bangalore, Pamela brings with her an experience of 30+ years in the communications, computers and semiconductor industry.
Prior to TSDSI, Mrs. Kumar had spent the first 10 years of her career at AT&T, Bell Labs in USA and at C-DOT in Bangalore. Later, she held leadership positions in Texas Instruments, IBM, Hewlett Packard Enterprise, R&D labs in India. She also did a short stint with 2 startups, setting up the R&D centers of Network Programs and Alliance Semiconductors. She holds 3 Patents granted by USPTO and has 5 patent applications pending in the Networking Accelerators domain. She has been a Keynote/ invited speaker in 80+ Local and Global forums.

Dr. Harrick Vin is the Global Head of Digitate, a Tata Consultancy Services Venture. Prior to this role, he was the Vice President and Chief Scientist of the Tata Research Development and Design Centre (TRDDC) at Tata Consultancy Services (TCS). He was also the Global Head for Innovation and Transformation for IT Infrastructure Services at TCS. Prior to joining TCS, he was a Professor of Computer Sciences at the University of Texas at Austin for 15 years. At UT Austin, he was the founder of the Distributed Multimedia Computing Laboratory and the co-founder of the laboratory for Advanced Systems Research.