Celebrating ACM's 2019 & 2020 Award Recipients: ACM Athena Lecturer Award
November 4, 2021
The surge of the COVID-19 delta variant, international travel restrictions and restrictions on indoor gatherings forced ACM to cancel its Awards Banquet planned for October 23, 2021.
We continue our series of emails containing videos highlighting the achievements of the 2019 and 2020 Award recipients that were prepared for the Banquet.
Click on the image below to view a short video about the 2019-2020 and 2020-2021 recipients of the ACM Athena Lecturer Award.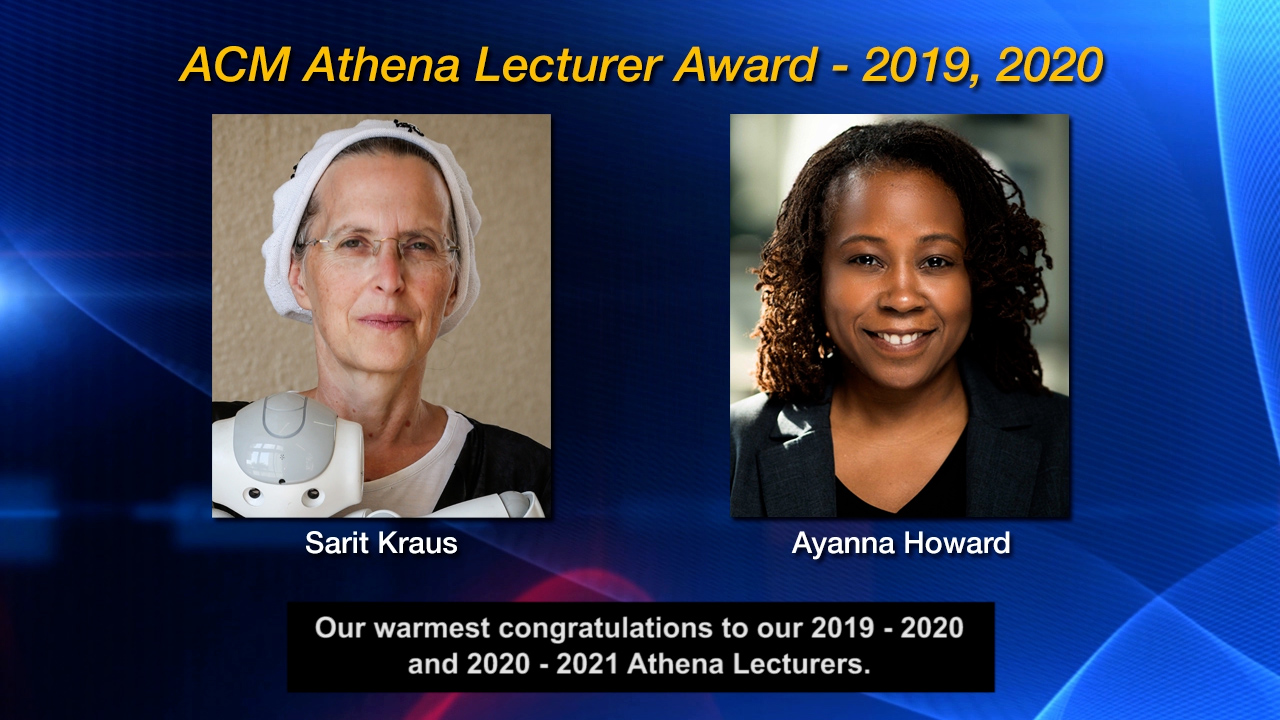 The ACM Athena Lecturer Award celebrates women researchers who have made fundamental contributions to Computer Science. Each year ACM honors a preeminent woman computer scientist as the Athena Lecturer. The recipient gives an invited talk at a major ACM conference of her choice. The award includes a $25,000 honorarium provided by Two Sigma.
---
2019-2020 ACM Athena Lecturer Award

The 2019-2020 ACM Athena Lecturer Award is presented to Sarit Kraus of Bar-Ilan University for foundational contributions to artificial intelligence, notably to multiagent systems, human-agent interaction, autonomous agents and nonmonotonic reasoning, and exemplary service and leadership in these fields.

2020-2021 ACM Athena Lecturer Award

Ayanna Howard, Dean of The Ohio State University College of Engineering, is the 2020-2021 ACM Athena Lecturer. Howard is recognized for fundamental contributions to the development of accessible human-robotic systems and artificial intelligence, along with forging new paths to broaden participation in computing through entrepreneurial and mentoring efforts.
---
ACM welcomes nominations for candidates whose work exemplifies the best and most influential contributions to our community, and society at large. More information on nominating candidates for future awards is available on the ACM Awards website here.