People of ACM European Chapters - Daniel Felix
April 17, 2018
Can you briefly describe your own line of research and how you became interested in this area?
I have been working broadly in the area of usability for over 20 years. More specifically, I've been involved in developing methods and tools to do user research, user interface development and, most of all, evaluating the quality of a user interface from a strictly user-oriented perspective. I still test user interfaces, and try to develop the methods and techniques to understand how efficient and effective these systems are. New technologies, such as mobile applications or virtual and augmented reality (VR/AR), require new methods, which we try to develop as the need arises.
I was first introduced to the topic of usability when I was given the task of deciding if a user interface for a ticket vending machine was easy to use. At the time, there were no established research methods available, so we developed something that would be later known as "usability testing"--giving users tasks and observing them while they solved them on a functional prototype of the problem. This was so fascinating to me that I stuck with it. I soon discovered that there was a whole community working on these issues, namely ACM SIGCHI [ACM's Special Interest Group on Computer-Human Interaction] and its wonderful CHI conference. When I met all the great names in the community at an INTERCHI conference in The Netherlands, I knew I wanted usability to be a focus of my career.
In your area of research, what recent advance/emerging subfield will yield important advances in the years ahead?
The field of AR/VR carries great potential, but will need a lot of research and development to move from a fascinating technology to a meaningful and useful asset. Especially since testing such applications still poses quite a challenge, and finding good areas to use the technology is also still in its early stages.
Another area where I see a great need and also great potential is the area of web application in the business environment. Software is slowly being replaced by web-based applications, and this has revealed many gaps in the business software field. Business people who use software for their everyday needs have not been sufficiently introduced to the core tenets of usability. Building easy-to-use business software will reduce errors, lead to better performance by users and, and make working life more agreeable.
A third area in which I see advances coming is the trend of moving healthcare from specialists to self-care. Patients will be more and more independent, but they are confronted with tasks and appliances that until recently were in the hands of highly-trained specialists.
Will you tell us a little about the ACM SwissCHI Chapter?
The ACM SwissCHI Chapter was founded to get people involved in the topic to meet and exchange ideas. Some years earlier, the SIG of the Swiss Informatics Society had been founded, and the founding of the SIGCHI was a logical extension, with the goal of getting even more people involved and interested.
Our main program is our "Last Thursday Talks". We meet for a presentation from researchers, practitioners or industry representatives, and have a discussion at the end. We started this program over 20 years ago, and attendance has risen from eight to 10 in the first years to an average of around 30 at present. A dedicated team organizes the speakers and the venue, and makes sure that the tradition continues.
We also participate in the organization of the World Usability Day every November, and offer a mailing list, where job offers and interesting news are spread, as well as a newsletter, where news and other information is published.
Why is being part of the ACM SwissCHI Chapter beneficial for members?
Members get the news and the mailing list, and therefore have access to job opportunities and other information very directly. Also, information is distributed on ongoing activities and events. Our talks are mainly free, so membership is not mandatory, but most attendees do become registered members of our chapter.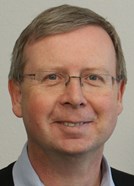 Daniel Felix owns a consulting company where he specializes in evaluating interaction designs for various products and software. He earned a Bachelor's degree in Biology and a PhD in Usability and User-Centred Design from the Swiss Federal Institute of Technology in Zurich (ETH-Z). While at ETH-Z, he also led a technology ergonomics consulting group for its Institute for Hygiene and Applied Physiology. In 2001, he founded his consulting company, ergonomie & technologie (e&t) GmbH, UX. He is one of the few certified European Ergonomists (Eur.Erg. CREE) in Switzerland.
In addition to his activities as consultant, he has been a lecturer at various universities, and serves on several scientific boards. His professional activities include serving as Chair the ACM SwissCHI Chapter, President of the Software Ergonomics Special Interest Group for the Swiss Informatics Society and board member of the Swiss Medical Cluster's Usability and Human Centred Design Special Interest Group.