People of ACM European Chapters - Ricardo Imbert
December 4, 2018
Can you briefly describe your own line of research and how you became interested in this area?
My main research interest lies in user-centered design for developing interactive systems. When I started almost 20 years ago researching and lecturing in software engineering, software development was synonymous with classical, monolithic methodologies and tons of documentation. At that time, I was often frustrated because what looked so perfect in software design books was hardly operative in real-world problems.
It was not until I discovered HCI and user-centered design that I could make peace with this negative view of software engineering. I understood that getting to know the users and their needs (and making them participants of the design process) is the best way to produce the most effective solutions.
In your area of research, what recent advance/emerging subfield will yield important advances in the years ahead?
Although it is becoming almost a buzzword, I believe that user experience now is making the difference between the just "working" software that we have become accustomed to and the amazing software that companies investing in user experience are offering these days.
In a few years, there will be no place for uncomfortable or hard-to-use software. The users who were feeling clumsy because they were making mistakes using old systems will realize that the problem is not theirs but of the poor design of those systems. Research and understanding of the user's needs and challenges during the running of software or management of services is changing how companies operate and are structured. Companies that do not understand this paradigm shift will have a lot of problems retaining their clients and business.
Will you tell us a little about the Universidad Politécnica de Madrid ACM Student Chapter?
The chapter consists of around 70 students of all levels (undergraduate, Master's, some PhD students and even alumni). This environment allows the students to share their experience and knowledge of computing in a broad way.
Internally, the chapter is organized into special interest groups (SIGs), as requested by chapter members. These smaller SIG groups include programming languages, cybersecurity, AI, hardware, and video game development.
During this past year, for example, five active SIGs have organized internal activities including training sessions, common project scheduling, group challenges or external activities. The distinctive virtue of our chapter is its service vocation toward the university community. During the last year, the chapter organized 26 open activities with more than 800 attendees on subjects relating to software tools and technologies, introduction to different programming languages and paradigms, cybersecurity techniques, and workshops and invited talks. It is a very active and passionate chapter.
Are there certain areas of computing in Spain that are especially popular now in terms of student interest or job opportunities?
As computer scientists and engineers, we are enjoying a golden age of our profession. Not only in Spain but in Europe and, I would say, worldwide, there is a growing demand for professionals from our field which cannot be completely met. That offers our students the possibility to develop their careers in the area of their choice. The most popular ones among the chapter's students for sure are the mainstream ones: data engineering, deep learning, blockchain, web development… but also some others like functional programming or multiagent systems.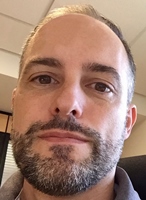 Ricardo Imbert is an Associate Professor in the Computer Science and Engineering School at Universidad Politécnica de Madrid (UPM). He also serves as a Deputy Vice Rector for Information Systems and was the Director of the European Master in Software Engineering program for the last 10 years at UPM. His current research interests are in human-computer interaction (HCI), interactive systems, user experience (UX), cognitive agent architectures and agent-based software engineering.
As a member of the Madrid HCI Lab, Imbert has led several R&D projects in the areas of intelligent tutoring systems, intelligent software agents, virtual environments and adaptive interactive systems. He serves as the Faculty Advisor for the ACM Student Chapter at UPM.