People of ACM European Chapters - Mark Bieckmann
February 5, 2019
Will you tell us a little about IT-University?
Most students are based in the Benelux region (Belgium, Netherlands, Luxembourg). But we have students from Scandinavia, UK, Germany, Switzerland and Austria as well. At the IT-University, students can learn all they need to know about information technology (IT). We use different training methodologies as well. This way the students can learn what they want, how they want
In Europe, more and more IT people over the age of 40 end up unemployed when they haven't invested time and money in getting certified for the new technologies. Our goal is to help both this group (and the younger group) keep up with all of the new technologies.
IT-University isn't a research university. Our goal is to get students certified for the different skills that the market requires. The only research we do is about the changes that are going on in the IT labor market. The most important question is: "What knowledge is needed to stay successful and get and keep the job you like?"
What are the most "in-demand" computer skills/computer programs now?
The most in-demand computer skills can best be explained by the certifications requested by our students. The top certifications requested at IT-University include project management applications such as SCRUM and ITIL Foundation; networking applications such as Microsoft MCSA Server 2016 and Cisco CCNP Routing and Switching; cloud applications such as Microsoft MCSE Private Cloud; security applications such as CISSP, CISM, and EC-Council Ethical Hacking; and desktop applications inlcuding Microsoft MCSA Office 365 and Microsoft MCSA Windows 10. We also receive many certification requests for Microsoft MCSE Business Intelligence—a Big Data application.
What advice would you give to someone who is considering switching from an earlier career to a career in computing?
Do solid market research and figure out the IT career that suits you best. Investigate what the needed certifications are and what working experience is required. Make a career plan and a learning plan. Be sure you have the needed self-discipline and motivation.
How is being part of the IT-University ACM Student Chapter beneficial to students?
We just became an ACM Student Chapter in November 2018. We now have some 150 members, and we anticipate that this will soon increase to 350 members. All ACM student members get access to our IT-University Online Academy. Via this portal, they get access to all our Knowledge Groups, the Forum and New Learning Tips & Tricks. They can also subscribe to our free Master Classes. Being part of an ACM chapter gives our students access to resources that are very helpful in their training.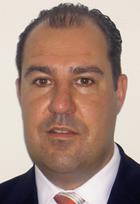 Mark Bieckmann is the owner of IT-University, a training academy based in Kerkwijk, Netherlands. Founded in 2011, IT-University offers online and in-person courses to certify students in the most in-demand software applications in the current job market. In the fall of 2018, Bieckmann formed the IT-University ACM Student Chapter.