People of ACM European Chapters - Mehmet Karakose
June 27, 2019
Can you briefly describe your own line of research and how you became interested in this area?
Since I was very young I wanted to be an electrical or computer engineer. I completed my undergraduate education in electrical and electronics engineering, and my Master's and doctorate degrees in computer engineering. I have always enjoyed solving challenging problems. To take this approach, you need to be a little bit of a dreamer, but this motivation also opens up many avenues within the scientific world.
In your area of research, what recent advance/emerging subfield will yield important advances in the years ahead?
In recent years, a lot of work has been done on artificial intelligence and computer vision. In the following years, much work will be done in the field of artificial intelligence, cybersecurity, new architectures in computer organization and humanoid robots. In particular, artificial intelligence and cybersecurity-related software and hardware solutions will become very powerful technologies.
Extraction of relevant knowledge from data provides valuable insights and interesting applications, which can become part of our daily activities and significantly improve the quality of our lives. This is a strong motivation and a real challenge for further research.
Will you tell us a little about the ACM Student Chapter at Firat University?
The chapter was founded in 2018. There are about 1,800 students who study computing in some form at the University, and we have 21 members of the ACM Student Chapter. Although we are a new student community, we organize many activities at the university, such as algorithm and programming workshops, career days, and hackathons. Students come from not only the computer engineering department, but also the informatics-related departments, software engineering, forensic information engineering, and computer education, as well as from Associate degree programs. At least 100 people participate in each event organized by the chapter. These activities are not strictly limited to education, but include various social activities such as breakfast events, code nights, and dinner invitations.
How is being part of the ACM student chapter at Firat University beneficial to students?
In particular, the existence of ACM-organized events gives students prestige and trust, and plays an important role in establishing communication and interaction with students in other communities within Turkey, as well as other countries. In addition to the benefits of ACM, students can get connected with local companies. Our chapter helps many students to gain leadership skills, gain the ability to work as a team, become aware of scientific developments, and be inspired to produce new projects.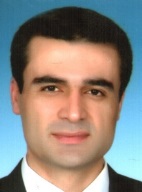 Mehmet Karakose is an Associate Professor, Director of the Computer Science Research and Application Centre, and Vice Head of the Computer Engineering Department at Firat University in Elazığ, Turkey. In these roles, he oversees research, projects and industry cooperation. He is also the Faculty Advisor for the Firat University ACM Student Chapter. His research interests are in the areas of intelligent systems, simulation and modeling, computational intelligence, fault diagnosis, computer and machine vision, industrial applications of artificial intelligence.
Karakose has authored or coauthored more than 250 papers that have appeared in various journals and conference proceedings, and his articles have received more than 1,800 citations. He is a lecturer for many courses such as Automata Theory, Algorithm Analysis, Compiler Design, System Theory, Artificial Intelligence, Computational Intelligence, Computational Theory, and Human Computer Interaction.