People of ACM - Richard Tapia
September 2, 2016
What made you decide to pursue a career in mathematics in the 1960s? Were there certain challenges you faced in pursuing your career as a young Latino at that time?
I went into mathematics simply because I was very good in math. I went to a not very good high school and there I was the best math student. This gave me a sense of pride, confidence, and a reasonable amount of self-esteem. I learned to love math, probably because I was good at it. So I was a big fish in a small pond, but it served me well, and motivated me when the math challenges became more challenging later on in life.
As a young Latino I realized that there were very few of us in science and mathematics and of the few that existed most were from foreign countries. This was particularly true of the faculty. This bothered me. I asked: Do I have to be from another country to be a faculty member at a university in the United States?
What do you think has been the most significant way in which advances in computing have changed research in mathematics since you were a graduate student?
Advances in computing led to new important research and application areas in applied mathematics. For example, computational methods, in both theory and practice, and the exciting area of scientific computing. These new computing/math disciplines are allowing us to make excellent progress in solving many of the world's most important problems. Here in Houston I see excellent progress in solving the problems associated with the medical field and the oil and gas industry. This is good for the health of the nation.
You have said, "Underrepresentation is a much greater danger to the health of the nation than to the health of the discipline." Can you explain what you meant by that?
The disciplines of math and science are in good shape and will continue to flourish without the involvement of women and underrepresented minorities. Of course many of the applications will be impacted by the presence of women and minorities in these application areas. But the theory will continue to be healthy without the involvement of these groups. However, the backbone of America has been mathematics, science, and engineering. We have historically led the world in these areas. Our changing demographics show that the country is becoming not only more Hispanic but significantly more. If we do not involve women and minority groups in our backbone activity, we will have no one to do the work and the nation will most certainly suffer and lose global competitiveness.
You will be presenting a keynote address at this year's Tapia conference. As someone who has been leading diversity efforts since the 1970s, what do you see as the specific challenges and opportunities of this moment?
Traditional evaluation was built on traditional people. As our students become more and more non-traditional, our traditional evaluation methods are not serving us properly. I consider the hiring of faculty in STEM areas using traditional evaluation as a huge detriment to improving the representation of women and minorities in today's research universities. I say the same for leading industrial firms. I will extend this flaw to graduate admissions in STEM areas in our research universities. Our hiring and admission criteria are out of date.
What advice would you give to a younger colleague from a traditionally underrepresented minority group (Latino, African American, women, people with disabilities) who is contemplating a career in computing or the sciences?
The American dream is alive. There are opportunities for you to succeed at the highest level that you dream about. However, competition is tough, you cannot coast, you must work as hard if not harder than anyone else. You must realize that excellence comes in all colors, and that excellence comes from very hard work. Just go forward one solid step at a time and you will end up at the end of the rainbow.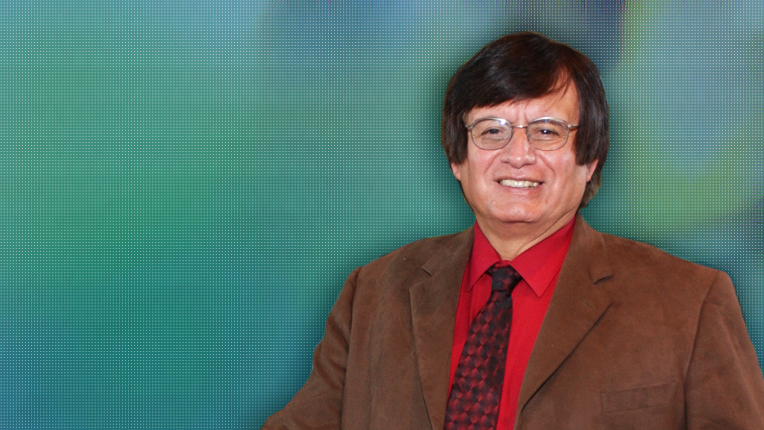 For several decades, Richard A. Tapia has been a champion in the movement to bring more underrepresented minorities into computing, mathematics and the sciences. The annual ACM Richard A. Tapia Celebration of Diversity in Computing, to be held this year on September 14-17 in Austin, Texas, is named after him, and he has been a driving force behind the conference.
Tapia was born in Los Angeles to parents who had immigrated from Mexico. He was the first in his family to go to college. He received his B.A., M.A. and Ph.D. degrees in Mathematics from the University of California, Los Angeles. He is known for his work in mathematical optimization, a discipline at the intersection of mathematics, computer science and operations research. Tapia has authored or co-authored two books and over 80 mathematical research papers.
Among his many honors, he received the Presidential Award for Excellence in Science, Mathematics and Engineering Mentoring, bestowed by the White House, and the National Medal of Science, one of the most prestigious scientific prizes in the United States.