People of ACM - Mayank Goel
September 5, 2017
You earned your undergraduate degree in 2007 with a concentration in mobile and ubiquitous computing. What has surprised you most about how ubiquitous computing has evolved in the last decade?
The rapid pace of technology adoption. The modern smartphone came out 10 years ago. Since then, the smart devices and their sensors have evolved at a breathtaking pace. However, it hasn't overwhelmed the user. The user has been really fast at embracing and getting used to the new technology. My mom recently saw one of those robot vacuums for the first time in her life, and after a day of using it, she said: "Can it detect if the floor is dirty and clean it right away?" I think this level of expectation is ideal for research. It helps that the average user is so demanding and up-to-date with technology.
Can you tell us a little about one of the recent health sensing technologies you developed and what engineering advances or research insights made it possible?
We recently developed a wearable device that can integrate into your eyeglasses, and help you keep track of your diet. It will help you keep track of your dietary goals, and help you understand how your body reacts to different foods. For example, how does that 6 p.m. coffee affect my sleep quality? Can my body afford that 3 p.m. maple bar?
For most ubiquitous computing devices, even if it is a prototype, it is important that they are comfortable and user friendly. It is especially important when you are building devices that you expect users to wear the whole day. That requires a lot of iteration and prototyping. The modern prototyping techniques, modularity, and connectivity of modern embedded platforms enable us to prototype and iterate quickly.
What's next for you and your research group?
Today's computer can be used as a smartwatch, or worn like eyeglasses, or hidden in plain sight as a router, speaker, microphone, or all of the above. Their use-cases and form-factors are different, but often the internals are not. The I/O might be different, but the sensors are not. At first glance, these sensors might seem redundant. However, having some redundancy helps. For example, the step counts inferred from smartphones and smartwatches are often reconciled. Moreover, the same sensor in a different form factor can enable an entirely different functionality. For example, a phone's accelerometer can estimate step counts, but when worn on the wrist, the same sensor can be used to detect the exact exercise that a user is performing in a gym. Our smart devices need to coordinate with each other more effectively in order to develop a deeper awareness of their overlapping capabilities.
Do you see promising low-energy designs on the horizon for sensors and devices? How will low-energy designs impact the growth and use of sensing technologies in the coming years?
For sensors and devices, one of the biggest challenges is to transfer their data more efficiently. I think it is still one of the biggest unsolved problems in ubiquitous computing. Ambient power-harvesting is a popular area of research in the community, and in some situations, the power-harvesting devices can be quite useful. Recently, researchers at the University of Washington developed a battery-free phone that provides basic telephone functionality. Overall, the tradeoff between power efficiency and functionality is quite high right now. There is a need for sensors and devices to adapt to available power.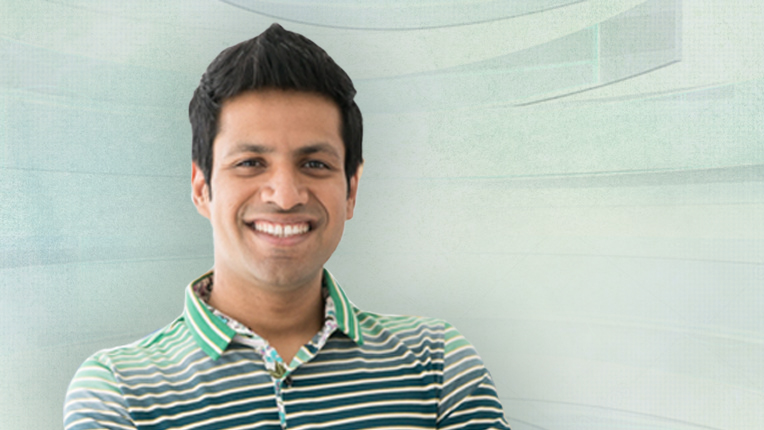 Mayank Goel is an Assistant Professor in the School of Computer Science at Carnegie Mellon University. His research interests include human-computer interaction, ubiquitous computing, and information technology for global development. Recently, he has focused on designing, implementing, and deploying new sensing systems using sensors and devices that are already in the present environment.
Goel earned a PhD in Computer Science and Engineering from the University of Washington, an MS in Computer Science from the Georgia Institute of Technology and a BT in Computer Science and Engineering from Guru Gobind Singh Indraprastha University (GGSIP), India. He is Gadgets Chair for Ubicomp 2017, ACM's premier conference on ubiquitous computing.