People of ACM - Airi Lampinen
November 5, 2019
As a social psychologist, how did you end up working in human-computer interaction?
One of the many fortunes of having completed my university studies in Finland was that I was able to study in two programs at once. That allowed me to enter the multidisciplinary engineering program on Information Networks at Aalto University aside from my main focus on Social Psychology at the University of Helsinki.
With this dual background, I applied and got accepted to conduct my Master's thesis research in a human-computer interaction research group at the Helsinki Institute for Information Technology. My thesis explored how people manage group co-presence on Facebook. The people around me came from a variety of backgrounds, and they were doing all kinds of exciting research on mobile technologies, social media, and ubiquitous interaction. The culture of mentorship was generous. Once that experience sparked my interest in HCI, one thing led to another and I ended up making my academic home in the human-computer interaction and computer-supported cooperative work research communities.
What is the central goal of the Economic Encounters for Human-Computer Interaction project you are currently running at Stockholm University?
Very briefly, to advance "the economic turn" in HCI! By "economic turn," I refer to the increasing focus within HCI on both the study of economic, labor and social implications of the kinds of sociotechnical systems that our field champions, and the design of such systems, ranging from financial interactions to digital cash and beyond.
The Economic Encounters project contributes to this development by examining social and economic interactions within the scope of exchange platforms—online forums which support the peer-to-peer exchange of labor, resources, or goods. Considering marketplaces as sociotechnical systems is an important part of our broader efforts of designing technologies that fulfill their function and that are effective and enjoyable to engage with. This requires us to look beyond immediate user interfaces. Just like we need an understanding of social relationships and interpersonal communication to design successful or provocative, social media systems, we need to approach markets with conceptual clarity and empirical evidence in order to design more effective yet socially acceptable mechanisms for allocating resources and matching people with each other. Key to this is seeing markets not as predetermined or pre-existing structures, but as something made, produced, and sustained by the parties involved in their functioning.
In the recent paper Member-Owned Alternatives: Exploring Participatory Forms of Organising with Cooperatives, you and your co-authors examined how zooming in on existing cooperatives, as well as the economic and social activity facilitated by online platforms, could shape future economies. What is one particularly important idea in this paper that you think will resonate in the coming years?
A key issue we wanted to raise with this paper is how co-ops might feature in a rethink of the role of organization for research, especially within the computer-supported cooperative work (CSCW) community. What might future economies look like if we considered alternative, member-owned organizational forms, as well as the democratic and participatory mechanisms that are central to their functioning?
Amidst the ongoing debate about platforms, gig work, and more broadly the future of work, there is a lot we can gain from considering the longstanding alternative-making that cooperatives represent. Cooperatives share much with the profit-oriented and state-run organizations that have been the mainstay of CSCW, but there are goals beyond financial profit that energize them and there is special effort involved in managing an enterprise in a democratic and inclusive way. Due to commitment to their members and to democratic decision-making processes, cooperatives provide a productively challenging site for CSCW to think anew the goals of the organizations we design for, as well as to re-imagine the world of work and how it is—and could be—organized.
What are some important recent developments in the field that are reflected in the papers that you and your Co-chairs selected for this year's CSCW conference?
CSCW lives with the times, and the spectrum of topics is excitingly broad. There is a lot of research now focusing on (and reckoning with) the social and societal implications of computing. For example, this year's program includes work on gender in facial recognition systems, online content moderation, misinformation, political participation, and so on. Another trend that is quite visible is research on human-machine collaborations: algorithmic decision-making, surgical robots, and so on.
Overall, this year's conference continues CSCW's tradition of focusing on collaborative and social computing, including work that informs the design or deployment of collaborative or social systems, introduces novel systems, and studies existing collaborative or social practices. One good way to get a taste of the research that will be presented at CSCW 2019 is the list of papers that won Best Paper and Honorable Mention awards.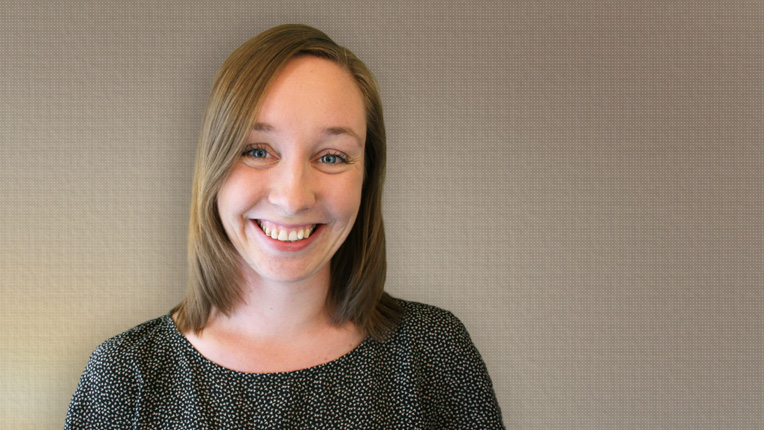 Airi Lampinen is an Associate Senior Lecturer in Human-Computer Interaction at Stockholm University and a Docent in Social Psychology at the University of Helsinki. Her research interests include economic encounters, peer-to-peer exchange, and networked platforms. The main focus of her current research is on interpersonal and economic encounters in the context of networked platforms–themes often referred to as "the sharing economy." She is the Principal Investigator on the projects Economic Encounters for Human-Computer Interaction and Algorithmic Systems, Power, and Interaction. Moreover, she is actively involved in From Sharing to Caring: Examining Socio-Technical Aspects of the Collaborative Economy, where she co-leads the working group on collaborative economy practices and communities. She has published extensively in the areas of human-computer interaction and computer-supported cooperative work.
Last year, Lampinen served as Social Media Chair for the ACM International Conference on Tangible, Embedded and Embodied Interactions (TEI 2018). This will be the second year that she is serving as Papers Co-chair for the ACM Conference on Computer-Supported Cooperative Work and Social Computing (CSCW), being held from November 9-13 in Austin, Texas.