People of ACM - Nicki Washington
January 9, 2020
Who were some important role models that contributed to your decision to earn a PhD in Computer Science?
My biggest role model in computer science has always been my mother. She earned a BS in Math from Johnson C. Smith University in 1973 and spent her entire 34-year career at IBM, beginning first as a programmer and later moving into management. Because of her, I was exposed to computing at an early age. I always had computers at home to tinker on, and I began programming around eighth grade. In college, my initial goal was to pursue an undergraduate degree in business and minor in computer science. However, my Intro to Programming instructor Naguib Attia convinced me to change my major to Computer Science in 1996 and consider minoring in business. I did, but dropped the minor altogether.
During my senior year, two things directly impacted my decision to pursue a PhD. The first was Johnson C. Smith University President Dorothy Cowser Yancy, calling me during fall break to inform me she'd nominated me for the David and Lucille Packard HBCU Fellowship. This was a prestigious five-year fellowship for Historically Black College and University graduates pursuing PhDs in STEM. I told her "thanks, but no thanks," and she literally told me she wasn't taking no for an answer, and that I should send her my resume. I did, of course. The second thing was that a few months later, I was invited to participate in the Focus '99 program at Georgia Tech, which introduced students from historically disenfranchised groups nationwide to the university to encourage them to pursue PhDs in STEM, preferably at Georgia Tech. I remember seeing a statistic during someone's presentation that only approximately 6% of all STEM PhDs were Black men/women. At the time, I thought it would be amazing to be a part of that group. As I began my graduate studies, though, I realized that not only did I need to be a part of that group, I also needed to make sure others coming after me had the same opportunity.
Can you discuss your current research and its significance in the Computer Science community?
A few years ago, I started focusing on identity in computing, specifically in measuring and improving it for students from historically disenfranchised groups. However, given my most recent professional experiences over the past two years, I pivoted to incorporate cultural competence as a major focus of my research. My reason for focusing on cultural competence is twofold. First, focusing solely on tech companies developing better diversity, equity and inclusion (DEI) efforts is too late in the pipeline. Second, focusing only on how to better engage and retain marginalized students (with no consideration of how to enlist students and faculty from non-marginalized groups to serve as allies and advocates) is not solving the problem. My research posits that the DEI issues in the tech industry mirror those in computing departments. However, there's no coursework in most departments teaching students how to be more culturally competent or inclusive. So where are students supposed to learn about the importance of it? As a result, they graduate and enter organizations that have the same identities, beliefs, and practices as the departments they graduated from. If no one has taught them that certain things should/shouldn't be, then how can they be expected to fix what they haven't been taught is broken? I've developed an assessment and course to measure and teach these skills, which are fundamental to successful tech DEI efforts.
Of course, this also requires faculty developing and improving cultural competence, which is a part of my work as well-speaking and offering training on cultural competence in computing. It's only by focusing DEI efforts on the students and faculty who are in the majority demographics in computing that we will start to see the needle move significantly for marginalized groups. I have a paper that will be presented at SIGCSE 2020 on this research. Even from the reviews, it was clear that having this conversation makes some people uncomfortable. However, no major social movement in this country was ever successful because it operated within the comfort level of the majority. I have no problem being a disruptor. It's time for serious and meaningful efforts to change the status quo.
You were the lead author of the paper "Improving Undergraduate Student Performance in Computer Science at Historically Black Colleges and Universities (HBCUs) through Industry Partnerships," which was presented at SIGCSE 2015. What were some of the key findings of this research?
We discussed the results of our Googler-in-Residence program, which was one part of a multi-component effort designed to retain more Howard CS students in the first two years of the major. One of the important findings was that representation matters, as almost every Black computer scientist (or anyone from an historically disenfranchised group) can attest. We had Black software engineers from Google (Charles Pratt in year one and Sabrina Williams in year two) spend a full academic year at Howard as lecturers. They engaged with the students daily, teaching courses, leading technical interview sessions and other workshops, and meeting with students about any questions or interests. This helped to increase not just student self-efficacy by seeing Black Googlers on a daily basis, but also their identity in computing. Given the dismal representation of Black men/women in Silicon Valley still, it was important that these students could see representation outside of their professors on a daily basis and gain insight from them on their experiences and how to navigate the tech industry. This (coupled with restructuring of the first three courses in the major to include a new CS 0 course) helped to increase our percentages of students who successfully completed the first few courses in the department (Intro to Programming, Elementary Data Structures, and Advanced Data Structures and Algorithms).
The second finding was that tech companies have to make meaningful and impactful commitments to HBCUs and other minority-serving institutions if they are serious about improving diversity, equity, and inclusion in computing and in their organizations. There are clear inequities in the level of investments that tech companies make in HBCUs vs. PWIs. Investments must be made not only financially to show students (and faculty) that companies are serious about diversity and inclusion, but also in time and access. However, this is just one part of the solution.
What prompted you to write the book Unapologetically Dope: Lessons for Black Women and Girls on Surviving and Thriving in the Tech Field?
First, I was participating in a workshop for Black women who were either in graduate school or early in their career as part of the blackcomputeHER Fellows Program. I listened to their concerns about various issues they faced that had nothing to do with technical material and everything to do with, for example, navigating marginalization from classmates, faculty, and colleagues, micro and macroaggressions, and finding advocates when no one in their organization or department seemed interested in working with or helping them. These were all things I'd experienced from as early as sixth grade to present day. The difference was that I had someone I could always go to for guidance: my mother. She has shared with me over my entire life the similarities in her challenges of navigating the tech industry as a Black woman at IBM from the early 1970s to early 2000s. I thought to myself, how absurd and problematic is it that my mom went through these exact same things that I experience, and now an entirely new generation of Black women are still experiencing? That's three generations of Black women experiencing the same issues in computing and still no solutions that have significantly moved the needle.
As a result of that weekend, I put together a list of things that I believed every Black woman and girl interested in or currently pursuing computing degrees or careers needed to know. It's important to note that there isn't a single item that discusses anything technical, because none of the actual issues faced by Black women and girls in computing are technical-related. If you give anyone proper access to opportunities and allow them to explore and learn (as my mom did with me), then they can and will learn computer science fundamentals. The challenges are when they have to deal with educators and peers who think they don't belong and treat them accordingly, or they are written off with lower expectations because of their race/ethnicity and gender. The chapters were titled based on these lessons (e.g., Assemble Your Tribe, Play Chess When Everyone Else Is Playing Checkers, Don't Be Afraid to Ask for Help, and Keep Receipts), and each chapter provides advice while sharing my own experiences, to help readers understand that they aren't alone in what they're experiencing. It's my love letter to Black women and girls in computing, because there's no other book that is focused on them. They (we) deserved to have that resource available, especially if they lacked a mentor or advocate to directly contact. This was my way of providing that assistance, no matter where they were.
The amazing part of writing and publishing the book is that I've received so much feedback from both women and men who are not Black who've thanked me for writing it and being so transparent with my experience in the field, as it's either helped them navigate some of their own personal challenges and/or better understand how to become proper allies and advocates for others.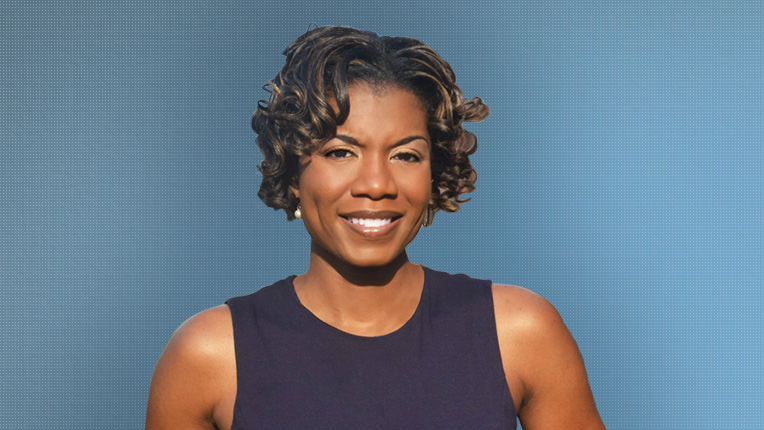 Alicia Nicki Washington is an associate professor of Computer Science at Winthrop University in Rock Hill, South Carolina. Her research interests began in computer networks, but soon shifted to focus on computer science education, eventually expanding into her recent work in identity and cultural competence in computing. Her career has spanned both industry and academia, including positions at IBM, The Aerospace Corp., and Howard University. Washington was the first African-American woman to receive a PhD in Computer Science from North Carolina State University, and the first African-American Computer Science faculty member at Howard University.
She has been involved with numerous organizations to enhance diversity in the computing field. She led the creation of the first Google-in-Residence Program at Howard University and was a lead writer for Code.org's K-12 CS Framework as well as the South Carolina K-12 CS Standards. Recently, Washington served as the Scholarships Co-chair for the 2019 ACM Richard A. Tapia Celebration of Diversity in Computing. She is also Vice Chair of the newly-formed ACM-W North America Committee.