People of ACM - Hemant Pande
January 19, 2021
Your academic research toward your doctoral degree included stints in industry. Can you tell us more about it?
I have always had a preference for applied research. I was fortunate to have Barbara Ryder as PhD adviser at Rutgers University, whose research focus was programming languages, and who herself had a background in industry research. We narrowed down my area of doctoral research to static analysis and optimizations of software programs in languages with pointers, such as C and C++. Having passed the PhD qualifiers, I chose to work at research labs for some time rather than continuing straight to a PhD.
My first job was at Siemens Corporate Research, Princeton, New Jersey, in the program analysis group. At Siemens I worked on what would be part of my thesis. I then returned to India and joined the language processing group at Tata Research Development and Design Centre (TRDDC) of TCS. There, my research on C++ analysis also benefitted my doctoral research. I took a sabbatical from TRDDC to return to Rutgers University as a full-time PhD student with Barbara and completed my thesis in two years. The industry stint provided an invaluable practical underpinning to my thesis. The focus on applied research continued as I rejoined TRDDC right after my PhD. It was very gratifying to be able to incorporate aspects of my doctoral work into the program analyzer generator project at TRDDC, and even deploy it in commercial projects.
What motivated you to join the ACM India Council as Executive Director? Can you describe your journey in that role in the last two years?
Having worked in various techno-business and corporate roles in computing organizations, I was looking to do something that would have a lasting and wider impact for the community. It was around that time that Anand Deshpande, CMD of Persistent Systems and founding President of ACM India Council (2010-2012), mentioned to me that ACM India Council was contemplating bringing on board professional leadership. Given ACM's mission and reputation, I could not have asked for a better opportunity. I met most of the former Presidents, the current President, and key members of the ACM India Executive Committee at the June 2018 Council meeting personally (we used to be able to do that in the pre-Covid19 era!) to get a good sense of the challenges and expectations. I presented a proposal which included bringing new initiatives to ACM India, increasing process orientation, enhancing interaction with members and volunteers, and increasing participation and support from the computing industry in India.
In short, the role is charged with leading ACM India into the next stage of its development. There was positive response from the Council, so the role of Executive Director was created at ACM India and I came on board in September 2018.
Since then, it has been a sustained effort with the help of the Council and volunteers to keep increasing the momentum of ACM India activities. My focus has been that the scaling up must ensure quality and sustainability, so that hardly any initiative falls by the wayside. A look at the fresh initiatives we rolled out over the last two years underscores the point.
For a volunteer-driven organization, it is important for us to be responsive, communicate often, acknowledge contributions readily and spread awareness of the activities so that more and more professionals see the value of being part of the community. We started out implementing some long-desired improvements to member experience such as enabling membership in Rupees (as against USD) for all India-based members, old and new, and offering multi-year memberships. Then we moved on to revamp the ACM India website with comprehensive and live updates of our activities, established our presence on pretty much all social media channels, and instituted a quarterly "What's up Lately at ACM India" e-newsletter update to all members.
There has been a perception that ACM India is an academic research-focused organization. Although industry has a huge contribution in innovation and research in computing, ACM India wasn't as well-known in industry circles as it should be. We have initiated measures to promote industry participation, to clearly articulate the benefits for industry professionals, leading to increased support and participation from industry. Some examples are industry webinars, industry-sponsored Summer and Winter Schools, and industry tracks in each of our events and conferences. The Summer/Winter School initiative is a particularly good example of industry support. The schools have always been popular due to their quality. Over the last two years each school has been industry-sponsored, which made them financially self-sustaining.
We have also rolled out a new ACM India Institutional Partnership Program, where an annual subscription from our industry partners helps us fund various initiatives. It also enables us to pass on certain benefits to our partners including brand visibility at our events, complimentary professional memberships, registration discounts, etc. We have received a very good response with Cisco, Google, icertis, Persistent and TCS joining us as institutional partners so far. During the very first year of our industry outreach, the overall industry funding to ACM India more than doubled and continues to grow.
While the computing community in India is quite strong, there was a dearth of India-specific awards of international repute, dedicated to recognizing significant contribution to computing. So the ACM India Council introduced three individual awards for computing professionals (Early Career Researcher, Outstanding Woman Contributor and Outstanding Educator), and we have chosen highly accomplished and deserving winners for the inaugural edition of these awards. I am happy to say that all are industry-sponsored, demonstrating the commitment of industry to promoting the outstanding contributions from Indian computing professionals.
Students constitute our single biggest member group. We have stepped up our efforts to engage the student population further in the last couple of years. Some notable examples are: cash prize for Best Chapter award; scaling up the Summer/Winter School program (including at least one school reserved for women students); a student chapter project contest to foster healthy competition; education webinars; and the recently-launched PhD Clinic. The PhD Clinic offers a chance for doctoral students to get mentorship from eminent faculty to supplement the guidance from their advisors. Within a short period, the PhD Clinic has witnessed participation from more than 100 doctoral students and more than 30 mentors from across the country.
Activities led by ACM-W India for empowering women in computing and promoting gender diversity have been gaining strength as well. A major acknowledgment came via the 2019 Outstanding Contribution to ACM award to Arati Dixit, former ACM-W India Chair, for contributing to the growth and diversity of ACM and ACM-W programs in India.
Even throughout the long pandemic, we saw our activities grow unabated. All in all, when I look back at the last two years, it's very inspiring to see what we have achieved collectively to make ACM India a more vibrant volunteer-driven organization.
How does participation in an organization such as the ACM India Council help computing professionals advance their careers?
Being a member of world's largest and the most respected computing society opens up myriad opportunities for assimilating and sharing knowledge, which is an essential aspect of professional growth. Most of us get exposed to ACM during our student days and, in turn, those student experiences provide exposure to rich resources to advance our awareness as well as visibility among peers and leaders. Whether you are a student or go on to become a computing professional in academia or industry, the highest-quality avenues for advancing your career keep presenting themselves via ACM. To list just a few: conferences, journals, learning platform subscriptions, newsletters, blogs, webinars, Summer/Winter Schools, career/research advice, mentorship programs, hackathons, meetups, Ask-Me-Anything sessions, even access to some of the best minds in computing. All of these avenues are available through ACM India for all who want to benefit from them. Involving yourself as contributor or participant, to give or to take (or even to organize) are effective avenues for career growth. Taking it further, the opportunity of advancing the state of the art through your personal or collective contribution, and to be acknowledged for it through mechanisms such as awards or refereed publications,, are available through ACM.
Personally, I have derived immense benefit at all stages of my career even by engaging in a subset of these avenues, making me a proud member of ACM.
What are some plans that you, along with the ACM India Council Executive Committee, have for the organization in the near future?
To supplement our support of doctoral research students through the PhD Clinic, we are rolling out a new initiative, Anveshan Setu, in which students visit faculty of their choice in another institution based on their research interests.
For the benefit of young industry professionals, we will soon be launching two new programs: Minigraphs and Bootcamps. A Minigraph (a shorter monograph) is a 20 to 25-page technical document outlining major aspects of an area, for the benefit of young industry professionals who are not working in that area, but want to get a good understanding of it. It will be a high-quality publication, fairly self-contained (so that you don't have to look up too many references), authored by an expert and reviewed by a committee. A Bootcamp is a three-day workshop designed exclusively for industry professionals who want to get an overview and practical knowledge of a technology area. Our first Bootcamp series will be on Blockchain. It will be held virtually in mid-February.
We also plan to step up our own efforts to have our member contributors from India nominated and subsequently recognized in the ACM Awards program, including Fellows and Distinguished Members. Our representation from India in various ACM committees is growing but we hope to improve it further.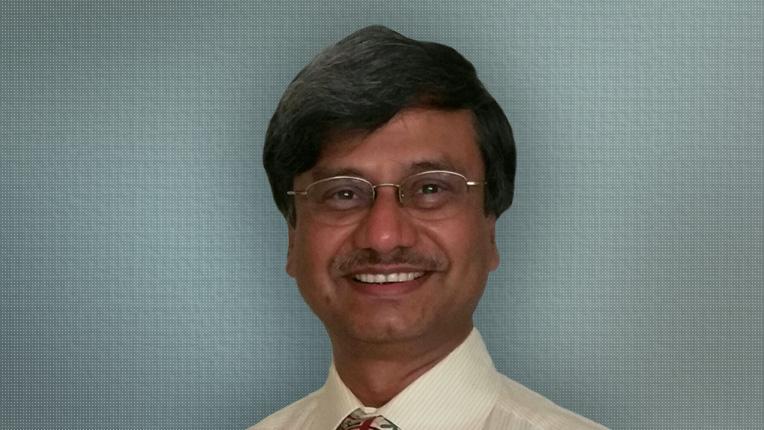 Hemant Pande is the Executive Director of the ACM India Council, where along with the Council's elected members and Executive Committee, he leads the efforts to increase the level and visibility of ACM activities across India. ACM India's many activities include organizing high-quality computing conferences, advancing computer science education, promoting research, empowering women in computing, and bestowing special awards to recognize achievement.
Prior to joining the ACM India Council, Pande held a number of executive leadership roles in business and research organizations. For many years, he worked at Persistent Systems, a technology services company based in Pune, where he held various roles including Chief Planning Officer, Executive Vice President of Platform Solutions and Global Head of Development Centers. Pande received a Bachelor of Technology degree in Computer Science and Engineering from the Indian Institute of Technology, Bombay, and MS, MPhil and PhD degrees in Computer Science from Rutgers University.