People of ACM - Ruth Lennon
January 5, 2021
How did you first become interested in DevOps?
I have always enjoyed the physical networking side of computing, but it always contended with my love for development. It was not until the rise of DevOps that a clear career path combining both could be seen. Now I have the opportunity to work in a datacenter, while also working on codifying solutions for day-to-day problems. For some women, this may be their first opportunity to comfortably step into a new field beyond computing, but for me, I finally found a way to enjoy both aspects of computing.
What is the purpose of the P2675 DevOps Standard and what is a key challenge in developing it?
The way we work has changed greatly in the past 10 years. No longer is code shipped on discs. While some of us may remember the days of the punched card, 5mb disks and indeed the 13 floppy disks for Windows 95, those days are long gone. Now changes to software happen so fast that there is not time to "burn" disks. Everything is moving to automated systems. However, automated poorly configured systems are still poorly configured.
Quality, security and safety need to be considered from the inception of a project or program. The DevOps standard defines the processes needed to ensure that quality is not only considered but verified at all stages. This can only be achieved with a change of mindset which happens when all stakeholders work together toward a common goal. The creation of "empires" or "silos" of work must be broken down to ensure that requirements are clearly stated and reviewed prior to commencing work. In this way, we can ensure that the required scaffolding is in place prior to software development. This helps teams to feel greater ownership of the development lifecycle. Not only are communications enhanced, quality is enhanced too.
What has been the most rewarding aspect of your work with ACM-W and your work with the LYIT ACM-W Chapter?
Having a local ACM-W chapter means that I can work with my local students to find out what they would like to see happen during the year. When they take ownership of events, they get to show their true potential. Unless you are given the opportunity to show your leadership skills, they may never be seen. I have found that students from a variety of courses can come together, make lasting friendships and run events in a way that is personal to them. It is important to think about what they want and how they would like things to happen, as they have a different perspective than I do. When they work to combine their views, they gain a truly valuable skill. I am always amazed by the generosity of spirit of my students.
As Chair of ACM-W Europe, what are some of your key goals for the organization?
ACM-W Europe has grown from strength to strength. We have grown as an organization and focused on key areas including enhancing our communications. Cigdem Sengul has been amazing in coordinating the effort across various social media platforms, as well as ensuring quality content for our monthly newsletter. This year we hope to expand our working groups to, first, focus on establishing new ACM-W chapters across Europe and, second, to highlight our members through various media. We are privileged to have many members with significant skills. Unfortunately, they are not always recognized for their ability. We hope to work with conference chairs and others to increase the visibility of women in roles that may not have been open to them in the past. This will be hard work and will take time, but it is something that we are strongly committed to.
The recent success of the 2020 ACM Celebration of Women in Computing: womENcourage is a credit to Araz Yusubov and the entire committee. This event was successful for two reasons, the first being that the event moved from a live event scheduled to be held at ADA University in Azerbaijan to a virtual event, which was very well attended. The second thing is that Araz was the first male chair of the womENcourage event. It would be hard to reasonably argue for equality and diversity if we do not encourage it ourselves.
This year's event had the theme "The Equation Has 2 Sides." This alludes to the fact that diversity has to be supported by both sides but also that diversity in all forms has two sides. We look forward to next year's celebration to be held in the very beautiful Prague and we hope that all members of ACM and their extended families and friends will be able to join us in person to celebrate our diversity, and hopefully to celebrate the end of difficult times.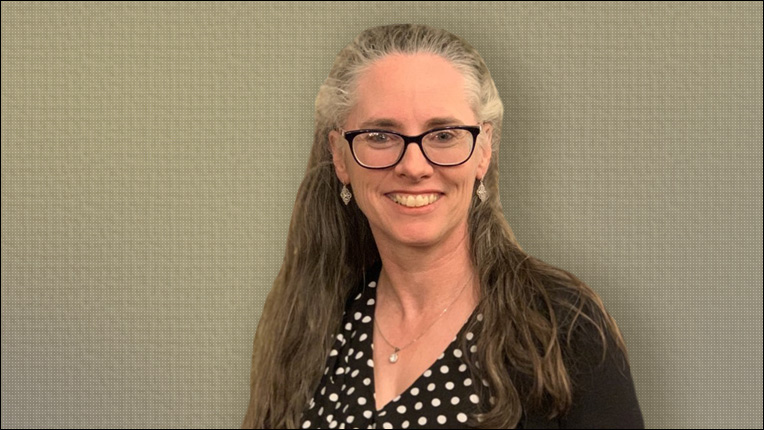 Ruth Lennon is the Director of Craobh Technology Consulting and a lecturer at the Letterkenny Institute of Technology (LYIT) in Letterkenny, Ireland. Her research interests include DevOps, DevSecOps, web services and the cloud. Ruth is a member of many standards committees, from the International Organization for Standardization/International Electrotechnical Commission Joint Technical Committee boards to the National Standards Authority of Ireland. Among her many professional activities, she is a member of the working group developing the P2675 DevOps Standard.
Lennon was recently elected Chair of ACM-W Europe, which provides a wide range of programs and services to advance opportunities for technical women. Prior to becoming ACM-W Chair, she served as Scholarship Chair for ACM-W Europe's womENcourage conference from 2016 to 2019, and she continues to serve as the Faculty Advisor for the ACM-W Chapter at LYIT.