People of ACM - Marlene Mhangami
February 28, 2023
How did you become interested in software engineering, and specifically the Python programming language?
Well, my background is in molecular biology. So in college, although I had some interaction with code, it wasn't really something I used regularly. I've always been interested in technology and the impact it has on the world, but growing up I didn't really have anyone to introduce me to the concept of coding. We had one computer that we shared in my house, and my brothers were super into gaming. They were on it all the time.
In high school, I took a computer class. But my teachers, who I'm sure were really nice people, didn't go much further than the basics of using Microsoft Office and having us memorize the names of different parts of hardware. So, in general, I focused more on life and physical sciences, and I'm still really interested in those fields today.
I studied for a bit in the United States for college, and I remember coming home one summer and being really aware of how different Zimbabwe was from the US. From really small cultural differences like how people address conflict (which is something I'm still trying to figure out with my US friends) to much more impactful things like access to knowledge and education.
I decided I wanted to start being more involved with my local community, and for some reason I decided that I wanted to leverage technology to help me do that. I also had a really vivid dream that made me reevaluate what I was doing with my life.
After googling around and actually organizing a meetup, I got introduced to one of my co-founders, Ronald Maravanyika, who was at the time running a Django girls workshop in Harare. He introduced me to Python as a great educational tool for teaching programming to people who don't have a computer science background. That was about six years ago, and I'm super grateful Python ended up being the language I chose to focus on. I ended up going back to school for Computer Science and love the field, language, and community.
In considering your work at Voltron Data, why is developing open-source standards for data an important goal for the field? What are some of the key challenges in this area?
For my work, and more broadly in my entire career at Voltron Data, Nvidia, and elsewhere, I've always worked exclusively on open-source software. For anyone that is not aware, Python itself is open-source and you can find all the code for it on Github being worked on by different people. I think open source is important for progress, creativity, and transparency. Currently, my work involves sharing and improving software infrastructure for big data. Having access to so much data has led to incredible gains in the field of computing, yet at the same time there are so many ethical issues that have sprung up as a result of this. Open-source standards allow information to be shared widely and in a reliable way. As the industry grows, I think we want to move away from having silos of power and being more open and transparent about the work happening, and having these standards is a key part of that.
Will you tell us a little about the Pan-African Python Movement? How can this effort foster technology for social good?
I'm Zimbabwean and have lived in Africa for most of my life. I think too often the potential of people and companies on the continent are gravely overlooked. I was on the board of directors for the Python Software Foundation for about five years. As a representative of the board, I had the opportunity to travel to a number of Python Conferences (PyCons) across the continent and meet so many amazing Pythonistas. After meeting so many other Python programmers who were interested in the same thing, we ended up deciding to create a Pan-African PyCon. PyCon Africa was the first regional/Pan-African gathering of the Python community. We had a great organizing committee, with people who have helped organize PyCons in Nigeria, Ghana, Namibia, Uganda, South Africa, and even the UK. I was the chair of the conference and was so lucky to land on the team.
The response from the global Python community was also really encouraging. We received so much community support and had speakers from around the world. The conference was held in Accra, Ghana in 2018, and I think was a landmark moment for our community. As we strengthen Pan-African communities and expose them to global technologies and markets, that's inevitably going to have an effect on society. I've seen how much of a positive change getting into tech has had on my life and I'm so excited to see how it will affect the lives of other Africans.
You recently took on a new volunteer role as Vice Chair of the ACM Practitioner Board. Why did you take on this role?
I was actually nominated for the role by Scott Hanselman. The ACM Practitioner Board has been trying to increase international and youth participation, as I believe ACM has also as a whole. As part of that effort, they had discussed inviting someone to join who represented that demographic and had some experience driving these sorts of changes. When Scott reached out to me, I had just stepped away from the PSF board. When I was on the board, one of my main focuses was trying to increase representation and growth of the Python community from areas other than the US or Europe. I saw some clear changes during my time on the board and initiated some conversations that I think helped. After chatting to Terry Coatta, the Chair of the ACM Practitioner Board, and Yan Timanovsky, ACM's Education and Professional Development Manager, I felt like I could bring some of the knowledge I'd gained from my experience with the Python Software Foundation to ACM. I'd love to see more participation and growth in the areas I mentioned, and I'm excited to work with my colleagues on the ACM Practitioner Board to make that happen.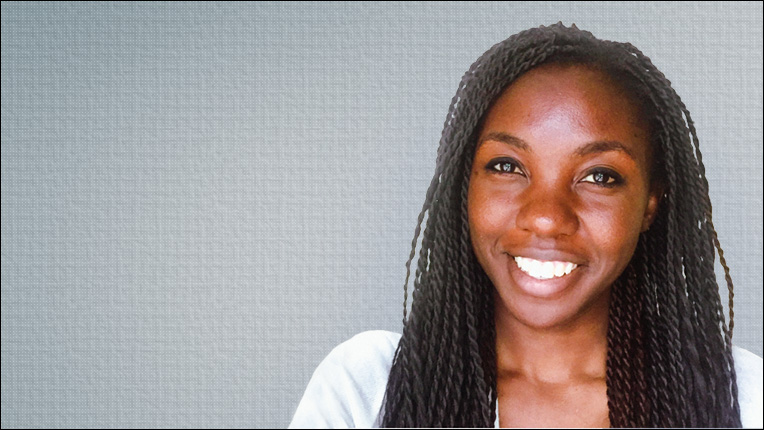 Marlene Mhangami is a software engineer and developer advocate at Voltron Data, based in Harare, Zimbabwe. Voltron Data is a company that is working to develop open-source standards for data. Earlier in her career, Mhangami served as the Director and Vice Chair of the Python Software Foundation (PSF).
Mhangami was recently named Vice Chair of the ACM Practitioner Board, which is responsible for developing programs that support the professional needs of ACM members as well as promoting computing as a profession.