People of ACM - Ranveer Chandra
April 11, 2023
You have a range of responsibilities at Microsoft Research. Is there a common thread that connects the kinds of challenges you work on?
Our goal is to connect every person and device on the planet with high-speed, secure connectivity, and to leverage this connectivity—along with advances in AI—to solve some of the hardest problems facing the world, including agriculture, food security, and climate change. We are innovating new wireless technologies, including using unused TV channels, or satellites, to bring connectivity to remote areas, and inventing new wireless technologies that can shape the 6G standard. We are also innovating data center networking technologies to help power the next generation of cloud applications, such as large language models and industry workloads. We then leverage this connectivity and cloud/edge infrastructure to connect remote sites such as farms, and develop multi-modal AI algorithms to generate insights for various industries, including agriculture.
One goal of Microsoft's Networking Group has been to explore techniques to improve the battery life of mobile and Internet of Things (IoT) devices. Why has this been a difficult challenge and what key innovations will bring progress in this area?
The popularity of electric vehicles (EVs) has led to significant advances in battery technologies, and a rapid decline in costs. However, the same benefits haven't translated to mobile and IoT devices. A battery's chemistry might have very good energy density, but poor cycle life and form factor. The challenge is even more severe for IoT devices. Batteries add to the cost of a device, and battery outages also lead to higher maintenance costs. We have developed a system called Software-Defined Batteries that can help improve battery life by switching across multiple battery chemistries, where the time spent on each battery depends on the energy profile of the application. In other work, we are developing battery-free IoT devices in which ambient (RF) backscatter communication is used to communicate across devices.
Studies have shown that, while there is a need to significantly increase the world's food production by 2050, there is a limited amount of additional arable land. Microsoft's Project FarmBeats initiative, which you lead, is developing new technologies to aid in this global effort. What are the key technological components of Project FarmBeats?
The world needs more food, and more nutritious food, to help feed the growing population of the world. And we need to get to this increased nutritious food production, even though the soil is not getting any richer, the water levels are receding, and there is an increased impact of climate change. Digital agriculture techniques, such as Precision Agriculture, could help. But existing solutions are very expensive and unaffordable for most farmers. The goal of this work, starting with Project FarmBeats (which became a Microsoft product), and now with Project FarmVibes.AI, is to make digital agriculture techniques more affordable for farmers worldwide. We are developing an end-to-end IoT and AI system that leverages data from drones, sensors, tractors, satellites, and weather stations, and generates insights to augment a farmer's knowledge about their farm. Some of the key innovations include low cost internet connectivity at the farm, smart data compression algorithms, smartphone-based soil sensing, low-cost imaging, AI-based techniques to see through clouds in order to predict micro-climates, and many more. That said, we still have many more challenges to address, especially for small holder farmers as we outlined in a recent Communications of the ACM article, and we are actively working in our team and with partners on helping address the technology, business, and policy framework to help democratize the use of digital agriculture among farmers worldwide.
What is an achievable goal within software-defined wireless networking where we will see important advances in the next ten years?
Software-defined wireless systems can help the network be completely configurable, from the core in the cloud, to base stations, and the wireless link. Operators can dynamically change per-link parameters to achieve the desired performance. With 5G, several core operations of the cellular stack are now being run in the cloud. The next component to get software—defined is the Radio Access Network—the link between the cellular base station and the user's device. The bigger wins will come when more lower components in the network stack, such as RF front ends and antennas. Finally, the network itself can be software-defined, and set up for the application, e.g. to "affordably" connect a farm, one could have a long range low bandwidth connectivity throughout the farm, and bring up high speed hotspots where and when it is needed, e.g. to transfer data from drones, or cameras. These techniques can make the network more configurable, at which point one will truly be able to get the network we want—secure, low latency, and no more outages—taking us towards the vision of 6G!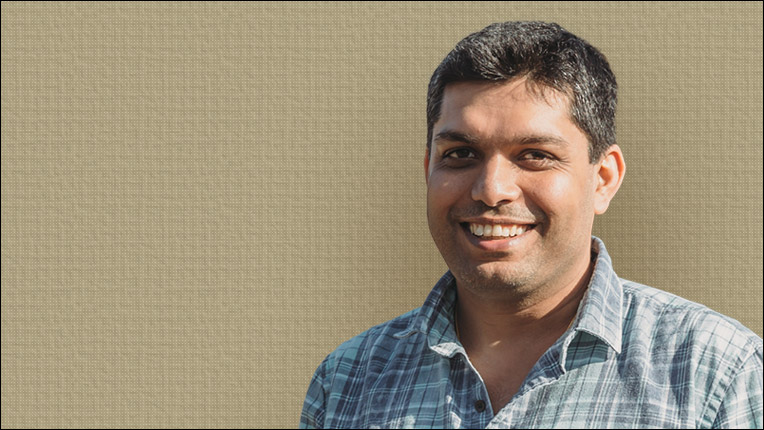 Ranveer Chandra is the Managing Director of Research for Industry, CTO of Agri-Food, and Head of Networking Research at Microsoft Research in Redmond, Washington. He previously served as the Chief Scientist of Microsoft Azure Global. His research is in wireless systems, data center networks, and systems that transform different industries including agriculture, energy, and supply chains. His most notable contributions include the first TV white space network that led to deployments and new regulations in multiple countries, the Xbox One low latency wireless protocol, the wireless virtualization stack, and Project FarmBeats. He has been awarded over 150 patents for his inventions by the United States Patent and Trademark Office (USPTO).
Chandra has served as the Program Committee Chair of ACM MobiCom, ACM HotNets, and IEEE DySPAN in addition to serving on the Program Committee for several ACM conferences including ACM MobiCom, ACM SIGCOMM, and ACM MobiSys. Chandra also serves on advisory boards of companies and federal agencies such as the NIST IoT Advisory Board, FCC Technical Advisory Council, and FFAR AgMission Advisory Council. Chandra is also an affiliated Professor at the University of Washington.
Among his honors, Chandra has received several Best Paper Awards at various conferences, including ACM SIGCOMM, ACM MobiCom, ACM Compass, and ACM CoNEXT, and was selected as one of the Top 15 Mobile Influencers by GigaOM. Chandra also received the MIT TR-35 Award for Top Innovators Under 35 and was recently recognized in 2021 by Newsweek Magazine as one of America's 50 most disruptive innovators. Chandra is an IEEE Fellow and was recently named an ACM Fellow for contributions to software-defined wireless networking and applications to agriculture and rural broadband.