The Blue Diamond - December 2019

---
CONTENTS AT A GLANCE:
---
Introduction
Welcome to the December 2019 issue of ACM's Publications Newsletter, the Blue Diamond. In this issue, ACM introduces an important new initiative called ACM OPEN, which has the potential to transition ACM's existing Digital Library subscription model to a sustainable Open Access publication model for all research articles published in the ACM Digital Library.
At the same time, ACM is in the final stages of preparing to launch the new Digital Library platform, which is currently scheduled to leave beta in a few short weeks and go live on January 1, 2020, so please read the article below and click on the links to experience the new platform for yourself, if you haven't already had an opportunity to check it out.
This issue also provides information about a number of Publications Board initiatives that have been in the works for some time now, such as the Board's approval of a new journal, ACM Games Review: Research and Practice, to be edited by Sebastian Deterding of the University of York. The first issues of the journal will appear in 2021. The Board also approved a plan to expand one of ACM's longstanding and most successful journals, ACM Computing Surveys. Also new this fall is ACM's Author Gateway, which will eventually serve as a single-entry point for all ACM authors looking for information about ACM Publications Policies, Submission Guidelines and links, links to ACM's eRights platform, and a growing list of other resources that will be of interest to ACM authors.
I hope you enjoy this issue of the Blue Diamond and, as always, please don't hesitate to reach out to me if you have any questions. Thank you.
Scott Delman
Director of Publications
Email: scott.delman@hq.acm.org
---
ACM OPEN: A New Transformative Model for Open Access Publication
Over the past year ACM Publications staff have been working collaboratively with a group of large research universities in the United States to develop an entirely new and innovative model for Open Access publication that has the potential to transition ACM into a predominantly Open Access publisher over the next decade or sooner.
This model has been named ACM OPEN, and we are in the process of finalizing the terms of a three-year pilot with a group of approximately 13 US-based universities, as well as a larger group of academic institutions in the UK and Europe. For this initial group, the pilot will begin on January 1, 2020. It will enable all faculty and students affiliated with these institutions to publish in ACM Publications (journals, conferences, magazines, etc.) on an Open Access basis when they serve as the corresponding author for their article without the need to pay individual OA article processing charges (APCs) for each article published with ACM.
The details of the new model are publicly available here. Unlike most institutional Open Access models that require the payment of individual APCs, ACM OPEN is based on a single annual fee paid by the institution. This fee covers both unlimited Open Access publication for corresponding authors affiliated with institutions that are part of the pilot, as well as unlimited and unrestricted "read" access to all articles in the ACM Digital Library.
Over the course of 2020, ACM will be offering ACM OPEN to universities around the world that have faculty and students actively publishing articles with ACM. As institutions sign on to the initial pilot phase, we will add their institution's name to a publicly accessible website and reach out to all affiliated ACM authors to provide them more details about the pilot and how this will benefit them.
---
ACM Digital Library to Transition to New Platform January 1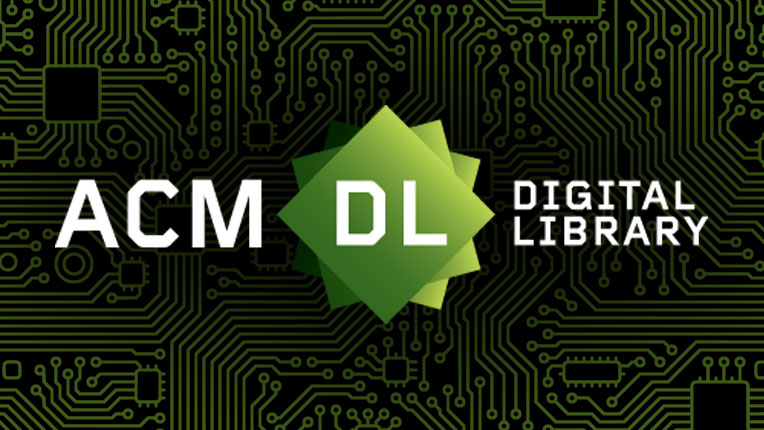 ACM will cut over to the new ACM Digital Library platform on January 1, 2020.
The ACM DL includes ACM's complete database of articles and artifacts published during the past 70 years. The ACM DL also includes fully integrated bibliographic data for nearly all computing literature, making it an extremely important discovery tool for the computing community.
For the past several months we have been running a beta site of the new platform alongside the existing DL. Throughout the process of developing the new ACM DL, which is built on Atypon's Literatum platform, we have solicited and acted on feedback from the community. From the initial design concepts through to the features and functionality of today, we have received much valuable feedback that has been very helpful in shaping the features and overall experience of the platform. We plan to continue to collect feedback from the community as we set the direction moving forward.
During the past several weeks, we have explored many of the features and functionality of the new ACM DL in a series of informative emails and tweets. After the cutover to the new platform, we plan to continue this well-received series, archived at https://libraries.acm.org/training-resources/new-dl-features. If you would like to be a part of this conversation please follow @ACMDL or contact us at mktg@acm.org.
We invite you to explore https://DLnext.acm.org on your desktop, tablet and mobile devices and discover some of the many enhancements in usability and functionality. To tell us what you think, please use the feedback button on the DLNext beta site, or contact us via email at dl-team@hq.acm.org, or via Twitter @ACMDL.
---
New Tool for Authors: ACM Author Gateway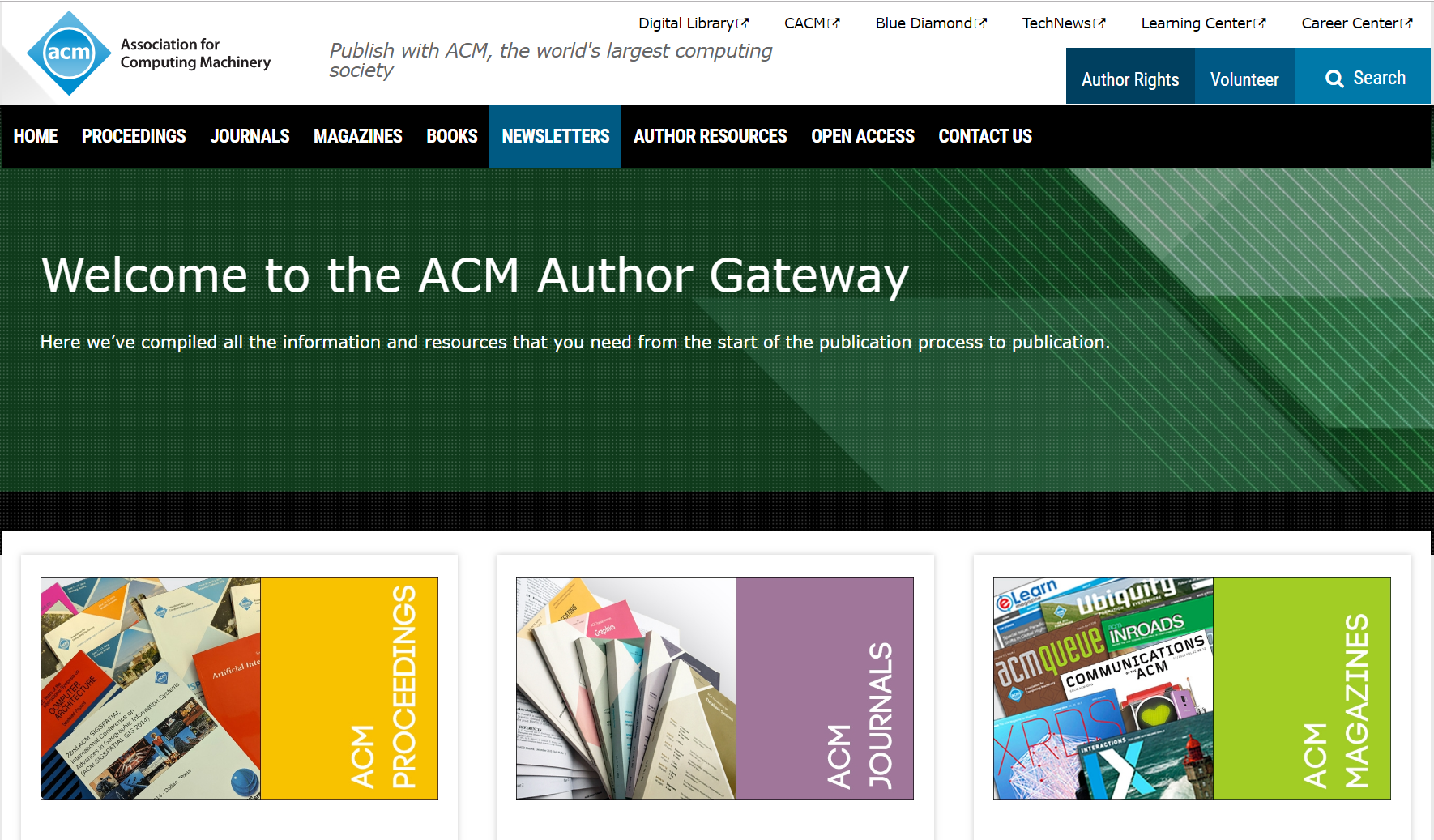 ACM has released a beta site for its authors—the ACM Author Gateway. This goal of this site is to be a centralized hub for authors, containing all the information authors need from submissions (to help authors get published) to post-publication (to promote their publications to increase citations.)
Although the site will be developed further, you will find information on ACM's publishing process for each of its publications: proceedings, journals, magazines, books, and newsletters. The information details why authors should publish with ACM; the production process post-acceptance; author rights and permission information; as well as the Open Access options available. Information is provided for services, such as language editing, that are available to authors to help improve their articles prior to submission. Authors will also find the contact information that will connect them with the ACM editorial and production staffs working on the respective publications.
Please review the site, not only to familiarize yourself with the content currently available, but also periodically for publications updates and future tools and resources that ACM will be working to develop in the coming months to assist our author community. If there is a tool or resource that you think would greatly benefit authors, please let us hear from you.
ACM is committed to supporting its authors and helping their work reach the broadest readership possible. We hope this Author Gateway site helps us to realize this goal with our authors, as well as with prospective authors considering publishing with us. We invite you to explore https://authors.acm.org and provide your valuable feedback on the content and usability of the site. To let us know what you think, please use the "contact us" button on the site or contact us via email at production@acm.org.
---
TACO Gold Open Access Pilot Program to Continue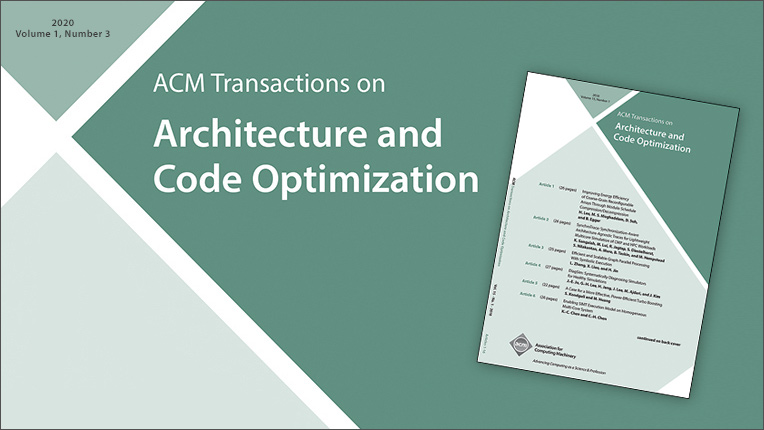 ACM is committed to exploring routes to make Gold OA publication both affordable and sustainable. To that end, ACM Transactions on Architecture and Code Optimization (TACO) began a four-year pilot program starting July 2018 to publish all papers in the journal as Gold Open Access (OA). TACO papers have been free to read and share via the ACM Digital Library since that time.
ACM had planned to underwrite the cost of this pilot program for an initial two-year period only, with authors having the option to pay the article processing charge (APC) voluntarily. In the second phase of the pilot, starting July 2020, authors were to be asked to pay the APC utilizing research funding from their institution's OA fund or out of the funds supporting their research.
The ACM Publications Board has recently decided to prolong the two-year phase of the program to four years. This means that rather than requiring authors to pay the APC as of July 1, 2020, they will continue to have the option to pay if they wish. At the end of four years, the decision will be taken to continue TACO as a Gold OA journal or revert to the previous subscription-based model.
---
New ACM Journal to Cover Games and Gaming
Forthcoming in 2020, the ACM Games Review: Research and Practice will be a research and practice journal that publishes and publicizes major scientifically rigorous and practically useful research related to games. The journal covers the following topics in relation to games: games computing; games AI and analytics; graphics and visual art; audio, design and UX; interactive narrative; production and business; user research and HCI; education; society; audience and communities; immersive experiences; applied gaming; and alt.play. The new journal will be led by Sebastian Deterding of University of York, UK, together with a board of leading international academic and practice researchers.
The goal of the journal is to focus on scientifically rigorous major contributions in the field of games. The journal encourages a combination of original research papers, practitioner reports, critical reviews, special issues, tutorials, and more. All contributions will be reviewed carefully and will be transparently grounded in evidence and argument, valid and reliable against the standards of the particular methods employed, and novel against the body of knowledge it builds on.
---
ACM Computing Surveys Expands Scope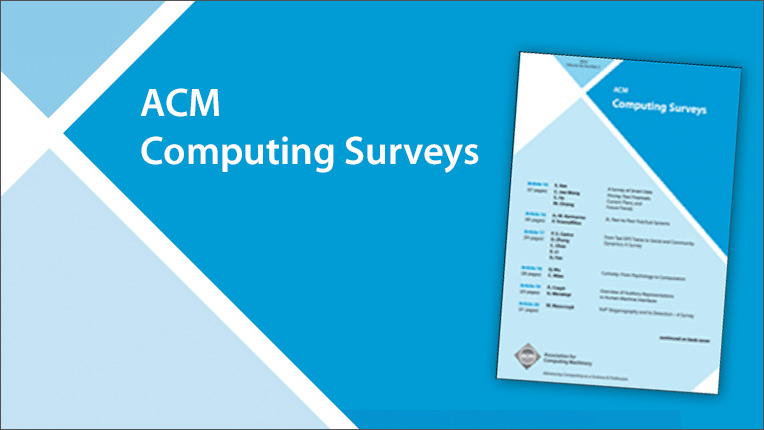 ACM Computing Surveys (CSUR) is one of the oldest, most prestigious and well-established publications in the field of computer science. It has been serving the computing community since 1969 by pursuing a culture of excellence in scholarship and the highest standards of quality. Undoubtedly, this remains the journal's goal into the future.
CSUR will continue its mission of excellence and expand by keeping up with the rapid developments that we are witnessing in the field of computing. These new developments herald an exciting time for researchers and developers in the discipline. Advances in computer architecture, machine learning, artificial intelligence, data-intensive computing, exascale/supercomputing, quantum computing, nano communications, and other technologies in which human capabilities are scaled and magnified are apparent. This paradigm shift is driven by an abundance of data and the computing resources required to process it in application spaces spanning a broad range of science and engineering fields. Concerted effort will focus on supporting more surveys that target these and other areas through high-quality submissions and timely reviews that help to synthesize the extensive literature in the field.
We would like to thank Editor-in-Chief Sartaj Sahni for his role in the development of CSUR as a high-quality brand for ACM over the recent years. Going forward, we welcome new EIC Albert Zomaya, who will work to develop the publication along the lines discussed above. Such a development will require an expansion in the scope and editorial board of the series, and Professor Zomaya welcomes hearing from those ACM members who may be interested in being involved in such a development.
---
Highlights from the 10/24-25 Pubs Board Meeting
The Fall 2019 in-person meeting of the ACM Publications Board took place on October 24-25, 2019 in Denver, Colorado. Vicki Hanson, ACM's Chief Executive Officer, kicked off the meeting with an update on ACM-wide initiatives, including ACM's work on diversity and inclusion, technology policy, and new technical directions. Of particular note were the new ACM conferences in the areas of Computer Science and Law, Computer Science and Health, Inference Learning, and AI in Finance. More information about these initiatives can be found on ACM's website. The ACM Executive Committee had commissioned a practitioner and younger professionals market research study. Vicki reported on some of the key takeaways of that study, including the importance of the ACM Digital Library to practitioners and younger professionals; the importance of Gold Open Access to the community; the need to include source code along with published articles; the increasing need to translate research into application across the computing domains covered by ACM; and the need for ACM to be more progressive overall as an organization.
The following is a list of highlights of initiatives discussed during the Publications Board meeting with decisions taken:
The Board received, discussed, and ultimately approved a proposal to launch a new "Research and Practice" journal on Gaming to be called ACM Games Review: Research and Practice.
A brainstorming session to discuss a proposal to ACM to bring in-house an existing CS education-related web resource site called EngageCSEdu. The Board was very supportive of the resource and indicated that this is something ACM should move ahead with, but that the site was best managed by the ACM Education Board, which is now pursuing this with the owners of the site.
Initial proposals have been received for a new multidisciplinary journal on Collective Intelligence and a new journal on Computing Ethics, proposed by members of the computing community.
Scott Delman briefed the Publications Board on progress with the new ACM OPEN model. It is expected that initial pilot agreements will be signed before year end and be implemented for 2020.
Wayne Graves provided the Board with an update on DL Next, in particular progress made on accessibility, search, people search, SIG visibility, conference and proceedings views, and the cleanup of legacy data in the DL. DL Next is on track to go live on January 1, 2020.
The Board decided to extend the initial three-year pilot that transitioned ACM Transactions on Architecture and Code Optimization (TACO) from a Hybrid Open Access journal to a fully Gold Open Access journal for an additional three-year period.
The Board discussed a new proposal for handling name change requests in the ACM Digital Library. In the past, there has been no policy governing such change requests, and the long-term historical practice was to deny all such requests in order to preserve the long-standing reputation of the ACM DL as the definitive source of unchanged published Versions of Record. It was the consensus of the Board that times have changed and it was time to put in place a policy that on the one hand protects the reputation of the ACM Digital Library as the definitive and trusted archive of ACM Publications and on the other hand takes steps to protect individual ACM authors who are requesting such changes for a variety of personal and professional reasons. The Board provided feedback to be shared with the Name Change Task Force that has been working closely with ACM Headquarters staff that can help to inform a final draft proposal for the Publications Board's consideration. Since the October 2019 meeting, a final version of the policy proposal was submitted, discussed, and ultimately approved by the Publications Board. The policy will be posted on the ACM Publications Policy website over the coming days.
The Chair of the Ethics + Plagiarism Committee gave an update on cases being addressed by the Committee, including an overview of the number and types of cases the Committee has been involved with over the past year. E+P cases are very much on the rise.
Nenad Medvidovic, the SIG Liaison to the ACM Publications Board, is heading up a Task Force to investigate a concerning trend ACM and other publishers are experiencing: it is becoming increasingly difficult for journals and conferences to identify qualified reviewers for their publications. An author and reviewer-focused market research study is being organized as the first step in this investigation.
The Board was given an update on the various new journals that were previously approved by the Board and are under development, including Digital Threats: Research and Practice, ACM Transactions on Data Science, ACM Transactions on Internet of Things, ACM Transactions on Computing for Healthcare, Digital Government: Research and Practice, ACM Transactions on Evolutionary Learning and Optimization, and ACM Transactions on Quantum Computing. All of these journals are scheduled to start publishing in 2020 and 2021.
---
Association for Computing Machinery
1601 Broadway, 10th Floor, New York, NY 10019
Copyright © 2019, ACM, Inc. All rights reserved