---
---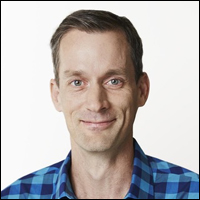 Jeff Dean (research.google.com/people/jeff) joined Google in 1999 and is currently a Google Senior Fellow and SVP, Research and Health. He and his collaborators are working on machine learning and AI techniques for speech recognition, computer vision, language understanding, robotics, healthcare and various other tasks. He is a co-designer and co-implementor of many important software systems, including MapReduce, BigTable Spanner systems, and the open-source TensorFlow (tensorflow.org) system for machine learning.
Jeff received a Ph.D. in Computer Science from the University of Washington in 1996 and a B.S. in computer science & economics from the University of Minnesota in 1990. He is a member of the U.S. National Academy of Engineering, and of the American Academy of Arts and Sciences, a Fellow of the Association for Computing Machinery (ACM), a Fellow of the American Association for the Advancement of Sciences (AAAS), and a winner of the ACM Prize in Computing and the Mark Weiser Award.
---
---
---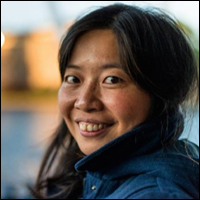 Shirley Ho is the group leader in Cosmology x Data science at Flatiron Institute in NYC. Ho's research interests have ranged from using machine learning and statistics to tackle fundamental challenges in cosmology to finding new structures in our own Milky Way. Ho has broad expertise in theoretical astrophysics, observational astronomy and data science. Ho's recent interest has been on understanding and developing novel tools in machine learning techniques, and applying them to astrophysical challenges. Her goal is to understand the universe's beginning, evolution and its ultimate fate.
Ho works with a wonderful group of international collaborators both within the Cosmology x Data Science Group at Flatiron Institute, at Department of Astrophysical Sciences at Princeton University, and beyond.
---
---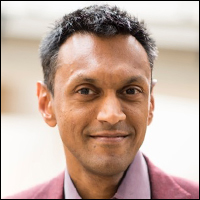 Sham Kakade is a Washington Research Foundation Data Science Chair, with a joint appointment in the Department of Computer Science and the Department of Statistics at the University of Washington. He works on the theoretical foundations of machine learning, focusing on designing provable and practically efficient algorithms. Amongst his contributions, with a diverse set of collaborators, are: establishing principled approaches in reinforcement learning (including the natural policy gradient, conservative policy iteration, and the PAC-MDP framework); provably efficient tensor decomposition methods for estimation of latent variable models (including mixture of Gaussians, latent Dirichlet allocation, hidden markov models, and overlapping communities in social networks); optimal algorithms in the stochastic and non-stochastic multi-armed bandit problems (including the linear bandit and the Gaussian process bandit models); faster algorithms for large scale convex and nonconvex optimization (including how to escape from saddle points efficiently). He is the recipient of the IBM Goldberg best paper award (in 2007) for contributions to fast nearest neighbor search and the best paper, INFORMS Revenue Management and Pricing Section Prize (2014). He has been program chair for COLT 2011.
Sham completed his Ph.D. at the Gatsby Computational Neuroscience Unit at University College London, under the supervision of Peter Dayan, and he was a postdoc at the Dept. of Computer Science, University of Pennsylvania, under the supervision of Michael Kearns. Sham was an undergraduate at Caltech, studying in physics under the supervision of John Preskill. Sham has been a Principal Research Scientist at Microsoft Research, New England, an associate professor at the Department of Statistics, Wharton, UPenn, and an assistant professor at the Toyota Technological Institute at Chicago.
---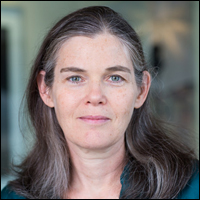 Daphne Koller is the CEO and Founder of insitro, a startup company that aims to rethink drug development using machine learning. She is also the Co-Chair of the Board and Co-Founder of Coursera, the largest platform for massive open online courses (MOOCs). Daphne was the Rajeev Motwani Professor of Computer Science at Stanford University, where she served on the faculty for 18 years. She has also been the Chief Computing Officer of Calico, an Alphabet company in the healthcare space. She is the author of over 200-refereed publications appearing in venues such as Science, Cell, and Nature Genetics. Daphne was recognized as one of TIME Magazine's 100 most influential people in 2012 and Newsweek's 10 most important people in 2010. She has been honored with multiple awards and fellowships during her career including the Sloan Foundation Faculty Fellowship in 1996, the ONR Young Investigator Award in 1998, the Presidential Early Career Award for Scientists and Engineers (PECASE) in 1999, the IJCAI Computers and Thought Award in 2001, the MacArthur Foundation Fellowship in 2004, and the ACM Prize in Computing in 2008. Daphne was inducted into the National Academy of Engineering in 2011 and elected a fellow of the American Academy of Arts and Sciences in 2014 and of the International Society of Computational Biology in 2017. Her teaching was recognized via the Stanford Medal for Excellence in Fostering Undergraduate Research, and as a Bass University Fellow in Undergraduate Education.
---
---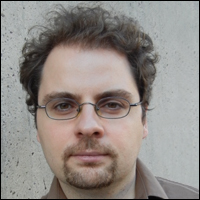 Aleksander Madry is the NBX Associate Professor of Computer Science in the MIT EECS Department and a principal investigator in the MIT CSAIL Laboratory. He received his PhD from MIT in 2011 and, prior to joining the MIT faculty, he spent some time at Microsoft Research New England and on the faculty of EPFL.
Aleksander's research interests span algorithms, continuous optimization, science of deep learning and understanding machine learning from a robustness perspective. His work has been recognized with a number of awards, including an NSF CAREER Award, an Alfred P. Sloan Research Fellowship, an ACM Doctoral Dissertation Award Honorable Mention, and the 2018 Presburger Award.
---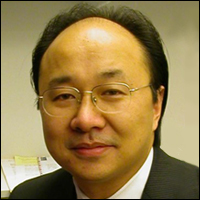 Xiao-Li Meng, the Whipple V. N. Jones Professor of Statistics, and the Founding Editor-in-Chief of Harvard Data Science Review, is well known for his depth and breadth in research, his innovation and passion in pedagogy, his vision and effectiveness in administration, as well as for his engaging and entertaining style as a speaker and writer. Meng was named the best statistician under the age of 40 by COPSS (Committee of Presidents of Statistical Societies) in 2001, and he is the recipient of numerous awards and honors for his more than 150 publications in at least a dozen theoretical and methodological areas, as well as in areas of pedagogy and professional development. He has delivered more than 400 research presentations and public speeches on these topics, and he is the author of "The XL-Files," a thought-provoking and entertaining column in the IMS (Institute of Mathematical Statistics) Bulletin. His interests range from the theoretical foundations of statistical inferences (e.g., the interplay among Bayesian, Fiducial, and frequentist perspectives; frameworks for multi-source, multi-phase and multi- resolution inferences) to statistical methods and computation (e.g., posterior predictive p-value; EM algorithm; Markov chain Monte Carlo; bridge and path sampling) to applications in natural, social, and medical sciences and engineering (e.g., complex statistical modeling in astronomy and astrophysics, assessing disparity in mental health services, and quantifying statistical information in genetic studies). Meng received his BS in mathematics from Fudan University in 1982 and his PhD in statistics from Harvard in 1990. He was on the faculty of the University of Chicago from 1991 to 2001 before returning to Harvard, where he served as the Chair of the Department of Statistics (2004-2012) and the Dean of Graduate School of Arts and Sciences (2012-2017).
---
---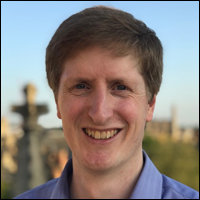 Professor Richard Samworth obtained his PhD in Statistics from the University of Cambridge in 2004, and has remained in Cambridge since, becoming a professor in 2013 and the Professor of Statistical Science in 2017. Richard is currently Director of the Statistical Laboratory in Cambridge and holds an Engineering and Physical Sciences fellowship. His main research interests are in high-dimensional and nonparametric statistics, including problems in data perturbation, changepoint estimation, shape-constrained inference and classification, amongst others. Richard currently serves as co-editor of the Annals of Statistics. He has received several honours and awards for his work, including most recently the COPSS Presidents' Award (2018), an Institute of Mathematical Statistics (IMS) Medallion lecture (2018) and the Adams prize (2017). He was elected a fellow of the American Statistical Association in 2015, a fellow of the IMS in 2014, and was awarded a Philip Leverhulme Prize in 2014 and the Royal Statistical Society Guy Medal in Bronze for 2012.
---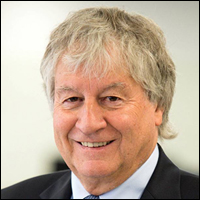 Adrian Smith joined The Alan Turing Institute in September 2018. His previous role was Vice-Chancellor of the University of London where he was in post from 2012. He was Director General, Knowledge and Innovation in BIS (now BEIS) between 2008-2012. Professor Smith has worked with the UK Higher Education Funding and Research Councils and was appointed Deputy Chair of the UK Statistics Authority from September 2012. In 2014, he was appointed Chair of the Board of the Diamond Synchrotron at Harwell and in 2018, a board member of the UK Atomic Energy Authority.
Professor Smith is a past President of the Royal Statistical Society and was elected a Fellow of the Royal Society in 2001 in recognition of his contribution to statistics.
In 2003-04 Professor Smith undertook an inquiry into Post-14 Mathematics Education for the UK Secretary of State for Education and Skills and in 2017, on behalf of Her Majesty's Treasury and the Department for Education, published a 16-18 Maths Review. In 2006 he completed a report for the UK Home Secretary on the issue of public trust in Crime Statistics. He received a knighthood in the 2011 New Year Honours list.
---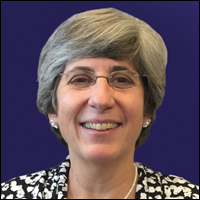 Manuela M. Veloso recently joined J.P.Morgan Chase to create and head an Artificial Intelligence Research Center. Veloso is on leave from Carnegie Mellon University (CMU) where she is Herbert A. Simon University Professor in the School of Computer Science, and where she was the Head of the Machine Learning Department. She researches in AI, Robotics, and Machine Learning. At CMU, she founded and directs the CORAL research laboratory, for the study of autonomous agents that Collaborate, Observe, Reason, Act, and Learn. Veloso and her students research a variety of autonomous robots, including mobile service robots and soccer robots. Veloso is Fellow of the AAAI, AAAS, ACM, and IEEE. She is Einstein Chair Professor of the Chinese National Academy of Science, the co-founder and past President of RoboCup, and past President of AAAI. As of now, Professor Veloso has graduated 39 PhD students and co-authored more than 300 journal and conference publications. See www.cs.cmu.edu/~mmv for details.
---
---