Vote for ACM Session Proposals for SXSW 2017
ACM is once again submitting proposals to participate in the South by Southwest Interactive Conference (SXSW Interactive), a 10-day event that gathers diverse topics and people to explore what's next in the worlds of entertainment, culture, and technology. The conference takes place in Austin, Texas, March 10 to 19, 2017.
Public voting is an important component of the proposal selection process, so we encourage you to help make sure ACM continues to be represented at this dynamic interdisciplinary event. Voting is open to anyone with access to the Internet, and all you need to do to vote is to set up an SXSW PanelPicker account, which is quick, easy and free. Voting is open until September 2.
Please vote, and help ACM in our bid to be a part of this unique convergence of original music, independent film, and emerging technologies.
The four ACM submissions are:
Written by leading domain experts for software engineers, ACM Case Studies provide an in-depth look at how software teams overcome specific challenges by implementing new technologies, adopting new practices, or a combination of both. Often through first-hand accounts, these pieces explore what the challenges were, the tools and techniques that were used to combat them, and the solution that was achieved.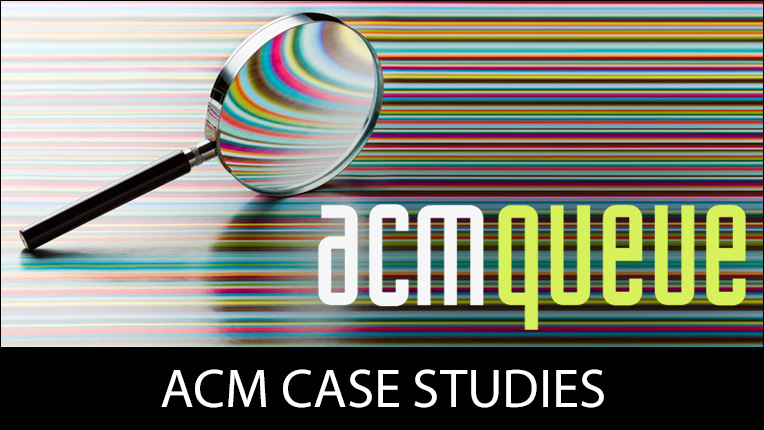 For Practitioners
ACM Queue's "Research for Practice" is your number one resource for keeping up with emerging developments in the world of theory and applying them to the challenges you face on a daily basis. RfP consistently serves up expert-curated guides to the best of CS research, and relates these breakthroughs to the challenges that software engineers face every day. In this installment of RfP is by Nitesh Mor, a PhD candidate at UC Berkeley working on the next generation of globally distributed computer systems with a special focus on data security and privacy. Titled "Edge Computing," this RfP gives an overview of some of the most exciting work being done in the area of computing infrastructures and applications. It provides an academic view of edge computing through samples of existing research whose applications will be highly relevant in the coming years.